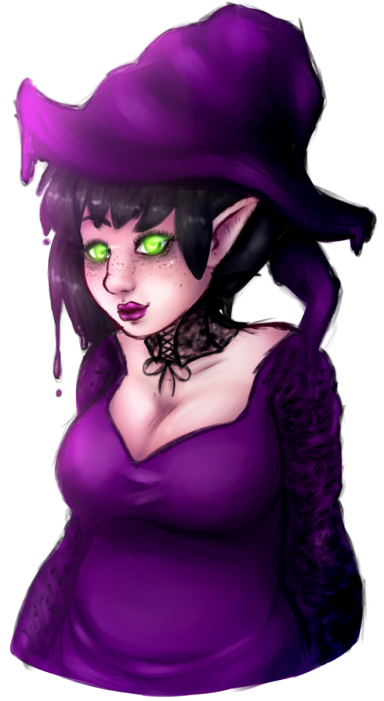 Mom-de-Plume
Original poster
SITE SUPPORT
DONATING MEMBER
Roleplay Invitations

One on One Roleplays
Posting Speed

Several Posts a Day, A Few Posts A Day, One Post a Day, A Few Posts a Week, One Post a Week
My Usual Online Time

11PM to 2AM EST, plus or minus a few hours in either direction.
Writing Levels

Adept, Advanced, Prestige
Genders You Prefer Playing

Male, Female, Androgynous, Primarily Prefer Female
Playing Style- Passive or Aggressive

Combination.

My strengths lie more in the direction of emotions and short-term ideas, where my ability to plan out long-term plots is weak. I do best with a partner who helps me cover that weakness.
Favorite Genres

I'm open to a wide range of genres. Obscenely wide. It's harder for me to list all I do like than all I don't like. My absolute favorite is mixed and multiverse, but I'm not limited to those.

• Mixed Genre
• Multiverse
• High Fantasy
• Hard Fantasy
• Low Fantasy
• OP Fantasy
• Science Fantasy
• Modern Fantasy
• Soft Scifi
• Science Fantasy
• Low Scifi
• OP Science Fantasy
• Modern Realistic (Strict)
• Modern Realistic (Loose)
• Urban Fantasy
• Alternate History (Fantasy Preference)
• Post-Apocalyptic Mixed
• Post-Apocalyptic Fantasy
• Post-Apocalyptic Scifi
• Post-Apocalyptic Modern
• Dystopia
• Displacement
• Military
• Dying Earth
• Supernatural
• Drama
• Mystery
• Horror
• Religious
• LBGT
• Crime/Detective
• Parody
• Comedy
• Tragedy
• Romance (Must Include Others)
• Erotic (Must Include Others)
Genre You DON'T Like

The list is short. because it's hard to find genres I don't enjoy.

• Yaoi/Yuri (Gay/Lesbian is fine!)
• Furry
• Fandom
• Historic Non-Fantasy
The Call of the Wordbinder
Hello! I'm Moody, but you could also call me Modwri. I am twenty-nine years old and have spent roughly the past dozen years independently studying writing and roleplaying, though I've been roleplaying for sixteen years. I live at home with my mother and my roomie, and play video and computer games when I'm not writing posts or working on character information. I'm picky about my wants, but I've learned many skills that help me find a middle ground. I look forward to hearing from prospective partners!
For any confusion about my terminology, please see
this thread
, which includes a small dictionary of my commonly-used terms.
⍟
: sexual themes are likely.
.

⭒
: plot under discussion, but not yet taken.
✑
: favoritism or cravings.
‽
: no specific plot in mind.
Character names inside of parentheses are optional inclusions.
---
To answer this partner request, please send a PM.
Do not post in this thread.
---
More are incoming as they are formatted.
To answer this partner request, please send a PM!
Do not post in the thread.​
---
Last edited: