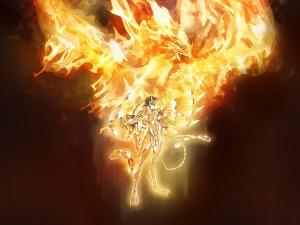 The roleplayer with interests outside the norm
Original poster
Invitation Status

, ,
Posting Speed

Multiple posts per day, 1-3 posts per day, 1-3 posts per week
Online Availability

Mornings, Afternoons and Evenings
Writing Levels

Intermediate, Adept, Adaptable
Preferred Character Gender

Male, Primarily Prefer Male
Genres

Action, Adventure, Romance, Magical, Fantasy, Furry, Modern, Supernatural, Naurto, RWBY, Fairy Tail, Pokemon, Avatar/Korra, Hunter, Games, Fandoms

Well after being left hanging at a planning phase of a roleplay I decided to try to look for a RP again even though part of me thinks I should take a step back.

Well here are my guidelines:
posting expectations: Beginner to adapt

Posting timetable: Daily to semiweekly, flexible

Posting speed: daily to weekly.
I have a interest for some fandoms that are based on what I watch or video game experience. I have gotten some interest despite it not being frequent but one i was working on which I liked was left hanging (prematurely.) A 1x1 roleplay is preferred until I have earned more experience. I like M/F pairings with romance along with elements from certain shows, anime, etc. (EX. Adventure, Action, combat.) The fandoms and pairings that i am looking for are displayed below.

Naruto:
SakuraxOC
HinataxOC
HanabixOC (possible three-way with hinata)
NarukoxOC

Pokemon:
MistyxOC
MayxOC
DawnxOC
HildaxOC
BiancaxOC
IrisxOC
(or any gym leaders)

RWBY:
YangxOC
RubyxOC
WeissxOC
NoraxOC

Final Fantasy:
RikkuxOC
TifaxOC
YuffiexOC
YunaxOC

The posting expectation level is adept even though I don't mind beginner because it is easier on both parties, although I don't expect a novel in terms of post size. One to Two paragraphs is a good minimum for the roleplay. I can reply once or twice a week at the latest even though I'll try to be on daily to be responding. Also, I want to RP in PMs. Last but not least don't be afraid to talk to me OOC and I'll use brackets just for me to tell the difference. I love to hopefully make new friends!

If you're interested after reading all that, please post here or PM me!