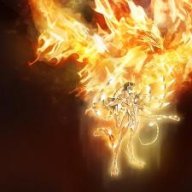 The roleplayer with interests outside the norm
Original poster
FOLKLORE MEMBER
Invitation Status

Looking for partners
Posting Speed

Multiple posts per day
1-3 posts per day
1-3 posts per week
Online Availability

Mornings, Afternoons and Evenings
Writing Levels

Intermediate
Adept
Adaptable
Preferred Character Gender

Male
Primarily Prefer Male
Genres

Action, Adventure, Romance, Magical, Fantasy, Furry, Modern, Supernatural, Naurto, RWBY, Fairy Tail, Pokemon, Avatar/Korra, Hunter, Games, Fandoms
Hello! I've decided to return and do a new roleplay post/request!

After some time to think things through from a hiatus of not posting interest checks for some time I have decided it was time to try my luck again and return with the hopes to find some people to roleplay with.
Seeing some posts with rules I have decided to at least show my rules, don't worry it'll be short since I normally don't have many rules to begin with normally.

1. I feel anytime from one to two paragraphs for a roleplay post is reasonable but I am willing to work things out for a compromise between potential partners.
2. OOC communication is important between both parties for concerns or heads up.
3. Do your best when it comes to posts, I'm not expecting to see a novel from you but I want you to do your best.
4. I do have a summer job and I'm concerned about the time flexibility for roleplays.
5. Have fun with it!

Now with that out of the way with what I want to roleplay, they are listed underneath.
Fandoms:
Naruto/Naruto Shippuden
Avatar the Last Airbender
Legend of Korra
RWBY
Pokemon
Fairy Tail
Final Fantasy
Dragonball Z
Huniepop

Now with those listed, I will have a list in terms of slice of life, fantasy and forbidden pairings underneath this one as well.

Slice of life/forbidden love:
Wrestling (WWE)
Bully x Target
Student x Teacher (martial art studio setting can work here too)
Gymnast x Fan (Or Teacher)
Student x Student (or pester)
Best friend x Best friend
Pen pal x Pen pal
Employee x Boss
Brother x Sister
Mother x Son
Cousin x Cousin
Aunt x Nephew

Fantasy:
Elf x Human (switch pairing as well)
Princess x Prince/ Knight
Princess x Adventurer
Witch x Wizard
Mercenary x Target (slice of life optional along with fantasy)
Human X Orc
Side note: In terms of the anime roleplays and games I'm going to be honest, I am a little bit more experienced in CanonxOC pairing but I can do OcxOC pairing as well, wanting to be fair to any potential partners that are interested whenever they are finished reading and thinking about what pairing they want to do.
If you're interested after reading this you can either comment on the thread below or send a PM to me about what you are interested in.
Last edited: