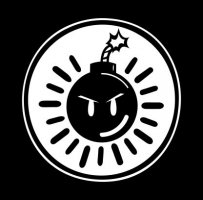 Futurist Spiders and Dying at the End
Original poster
LURKER MEMBER
FOLKLORE MEMBER
Invitation Status
Posting Speed

1-3 posts per week
One post per week
Online Availability

11pm-3am
Writing Levels

Intermediate
Adept
Preferred Character Gender

Male
Female
No Preferences
Genres

Slice of Life, Harry Potter, Fantasy, Pirates, Vampires, Mystery, Horror,
First things first;
This list isn't exhaustive, I just couldn't think of anything else to add.
Feel free to message me at any time about ideas or pairings that aren't listed.
Secondly;
There are going to be times when I can't reply because I'm too low or in the middle of a relapse.
I'm not ignoring anyone, I just can't focus on anything.
I always come back, it just takes some time.​
Current Cravings!
Chilling Adventures of Sabrina
High/Epic fantasty
Game of Thrones-esque adventure drama
Band
​
Okay!
You can find most my RP info on my profile but I'm happy to provide multiple paragraphs with detail and character development. On top of that, I'm more than happy to control multiple characters.
I'm adaptable to suit the needs of the RP!
I have no real limits however I do use a lot my roleplays to help cope with recovery from my eating disorder and mental health issues so anything described to be "dark" will be something that comes with a heavy trigger warning.
Drugs, violent, swearing, go wild.
Typically I do fade to black, as I'm particularly terrible at writing those scenes and I have no evidence you're over 18!
-----------------
Ideas! Pairings! Fandoms!
(Key:
White - No formal Ideas
Yellow- Plots
Slice of Life ideas
- Typical High School pairings
- College life
- Work colleagues
- Reunion pairings (I do have a few ideas for this)
- Pen pals
- Superhero
- E Sports (Overwatch only, don't know anything about Rainbow Six Seige now, or CSGO...)
- Band! (IDEAS)
- KPop!
- JPop!
- LARP Group (Ala - Knights of Badassom)
- A Long Summer (Dark, this is more of therapy for me... So its dark, heavy and full of trigger warnings)
Fandoms
- Harry Potter
- Lord of the Rings
- Pirates of the Caribbean
- The Hunger Games
- Vampire: The Masquerade
- iZombie
- Eragon
- Chilling adventures of Sabrina
- Game of Thrones
- Divergent
- Twilight
- Marvel Universe (X-Men, Avengers, the entire shahbang)
Also happy to do this as a group, although it would be slow paced.
- Firefly
- Krod Mandoon and the Flaming Sword of Fire
- Kick Ass
Last edited: