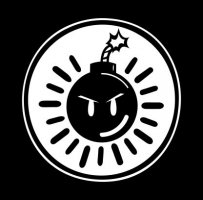 Futurist Spiders and Dying at the End
Original poster
Current Cravings
Fantasy
Elder Scrolls
Fallout
A little something about me
I live in the UK, so exist within the GMT time zone.
I'm currently sitting at 40+ hours in The Long Dark and still can't handle interloper.
I'm now going through university so if I don't reply, just understand that I'm knee deep in Mandarin.
D&D and old 90's games are pretty much all I do outside of socializing and work.
Team Caboose
I'm a huge Cracked and Jason Pargin fan; can you tell? Bonus points if you can
Recently diagnosed with Crohn's Disease- Its not a huge deal but occasionally the pain is too intense and I disappear for a few days.
Roleplaying Resume
I post between high casual and advanced.
Whilst I love light-hearted roleplays, I adore more serious and "darker" toned roleplays.
I'll match my partner's character count and always give back what I'm given.
I don't play canon characters unless they're side characters.
Nothing makes me happier than a plot that twists and turns with all sorts of interesting and fantastic plot twists.
I don't do Master x Slave, kidnapped, or torture X Victim role plays..
I tend not to play Canon Characters and hugely prefer original characters
I love suprises!
I'm not afraid to kill off my own characters if the time is right
I have no gender preference
I don't play animal characters, only human or humaniod
I have no limits aside from the obvious; there's no need to spell those out
I play multiple characters and will end up with a good dozen over time.
You can find a slowly growing selection of my characters here. If they've been played enough, you'll find a full interview here.
[link to be added later]
Roleplaying
Buzzwords
College/High School
Fantasy
World Building
Ancient China
Military
World Building
Dsytopia
Slice of Life
Apocolypse
Vampire
Horror
Historical Romance
Fandoms - Games
Mass Effects
Elder Scrolls
The Long Dark
Metro
Assassin's Creed
Fallout
Vampire: The Masquerade
Pokemon (original 151)
Fandoms - Books/Films/Tv Shows
Game of Thrones
I Zombie
The Lord of the Rings
Harry Potter -
The Hunger Games
Krod Mandoon and the Flaming Sword of Fire
Twilight
Marvel Avengers
Pirates of the Caribbean
Firefly
Avatar
Death Note
Kick Ass
Modern Concepts
The Purge
Knights of Badassom
Her
Band / Kpop Group
Tron or Sword Art Online (Trapped in a game. Ideally something similar to Tron)
Idol x Saesang / Singer x Fan
If what you'd like to do isn't here: suggest it! The worst I can say is no.
Last edited: