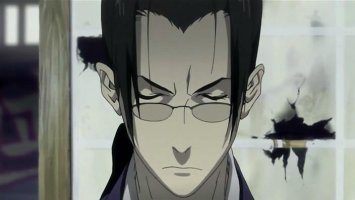 Roleplay Invitations

One on One Roleplays
Posting Speed

A Few Posts A Day, One Post a Day, A Few Posts a Week
Writing Levels

Elementary, Intermediate, Adept, Advanced
Genders You Prefer Playing

Male, Female
Playing Style- Passive or Aggressive

Both are fine. I tend to be aggressive more though.
Favorite Genres

Modern Fantasy, Historical, Fantasy, adventure, romance, anime, action, etc.
Genre You DON'T Like

Depends on the story, not all that picky about it.

The Court of Miracles, one of the Worst Generation Pirates. While they made their way through the ship Luro couldn't help but think of a few of their encounters with the other Worst Gen. The first ones they met went pretty badly which were the Red Pirates, the Cutthroats who rested at the top of the Worst Gen meeting wasn't too bad, though the men were held at gunpoint at first encounter but that was from an accident that was partially his fault and partially nature's, and they were really nice afterwards. Then there were the Nova's who they met after becoming Worst Gen and were one of his favorites, also really nice from the beginning. Luro tilted his head realizing that a lot of the Worst Generation were nice to them from the get go after they joined their ranks, he felt with the Nova's it wasn't just because of that and they hadn't met the other two before they became Worst Gen.
He looked over at the Captain's of the Court, they were being nice to them too, though wherever his thoughts were going dissipated when he heard about their activities.
"Oh I know that story! I haven't seen a performance of it though, I like that one. Wonder if you guys have done any Lendria ones, I have a friend who'd like that."
After contemplating a few of the old legends Luro noticed Sergei had vanished, he opened his mouth to say something but Cecilia drew his attention, mainly because she was in his sleeve and he was worried that was the bad sleeve. Raising his other arm he gave it a small shake, hearing a familiar rattling sound he nodded and focused his attention back on the First Mate as he believed nothing friend ending was in that one. Strangely enough Cecilia reminded him of someone, though he quickly shook their image from his mind.
"Hehe it's a Makachi secret, I make em big to deal with Winter. They're much roomier than they look huh."
Luro folded his hands behind his head after Cecilia had moved away and offered a grin as the Nova's were brought up, he couldn't help but laugh a little at the idea of a trap. If that was the case it was a pretty elaborate one, and since these guys liked doing things flashy if they did try to kill them it'd at least be fun to watch.
"Well Parlay does make things a little easier, and the Nova's are wonderful, kindness and all. Not every pirate has to be mean. Let's see where this goes Captain I'm looking forward to what the show is."
The moment they stepped through the door Luro felt…off for some reason. He wasn't sure what it was but something suddenly filled him with a strange sense of longing. There wasn't much time to contemplate what the feeling was as hearing the Captain's comment he turned to noticed the door wasn't there, and reaching over touched the wall.
"That was quick, I wonder if Sergei used a mechanism for this…" Luro continued to touch the wall considering different methods when the woman next to Jack introduced herself. Luro didn't turn around until he heard Jack's voice and it was at that point he realized why he suddenly felt a sense of emptiness. Luro pulled on his strap and realized the familiar sensation on his back gone. He had grown so accustomed to the gentle caress of his rifle it took a moment to realize her fingers no longer traced along his back.
Though Luro had noticed the strange change in Jack at the moment he felt opening his mouth wasn't a good idea, for a split of second, for the smallest of moments enough for a single blink a familiar feeling ran through his entire body, but the emotion faded quickly and resting his hands on his hips he smiled a bit.
"Wow it's been a long time since I've gotten my stuff taken, whoever did it is really good I didn't notice at all," Luro said this with a smile. "I even unlocked it expecting trouble, that's bad."
Though he laughed a bit at the sudden realization the smile slowly grew smaller as he ran a hand through his hair.
"It was kind of rude to take her though...didn't think the day was going to go like this."
Luro's gaze moved over to Alicia and noticing the missing sword from her waist, he met the swordswoman's eyes, and in that one moment Luro believed there was a brief but knowing connection, a familiarity with his comrade about the gravity of the action taken.
She wondered why she even bothered.
She wasn't even sure where to start with this whole thing, first of all the woman with them knew Jack and he didn't seem too entirely pleased to reacquaint himself. The second part was that Jack was apparently a spy which took her a moment to process and Luro a few extra minutes as he seemed to fumble with his strap. It was during this time Zilia realized his familiar companion was missing, she arched a brow as Luro didn't seem….himself without the rifle that was constantly on his person. It reminded her of the story without words and it bothered her. Almost as if on instinct she reached over and touched her right wrist, her eyes shut as the familiar lump that normally rested there was missing, she flexed her hands a few times and adjusted her gloves, at the very least there was one weapon they couldn't take.
There was another matter to address which Zilia was reminded of when Luro casually spoke up.
"Jack's not a spy, he said so," Luro said with a small nod. "Sides even if he was Jack's Jack. He can be a navy officer for all I care with how good his food is. If I had that kind of stuff when they locked me up I might have actually stayed longer."
Zilia watched as Luro went back to patting his body seeming to search for something but offered a small nod to show it wasn't something that concerned her, at least at the moment. Jack had accepted her secret she felt now was a good time to return that favor.
She was more concerned about Jack's attitude, she didn't like how nervous he was and something made her not want to turn her back to the woman but just as she was considering one of the many questions flowing through her mind, Luro started patting her body. Zilia slapped his hand away causing him to rub the back of it.
"Ow Z what are you doing?"
"Why are you touching me!"
"I hid a gun on you but it seems they took that too."
"When did you do that?!
"I slip one on you every few days just in case something happens to my gun."
"You…didn't think to ask me to just hold it."
"If you knew then you would have given it away, it was my secret back up gun.'
Luro started patting Kadi's body as well.
"Dang they took Kadi's too."
"How many secret guns have you put on us?"
"Pretty much everyone but Alicia, with her clothes it's hard to hide them without it being obvious. Next time she wears pants I'll do it."
Luro walked over and pat Runali a few times before shaking his head.
"They took my secret sandwich too…that's not even a weapon."
"Don't hide food on the Captain!"
"There's so many places to hide stuff on the Captain though. I'm still figuring out Cedric and I already have stuff in Jack's dreads."
Zilia just put her hand on her head and decided not to think too much about it, there were things to focus on. Dealing with that came later.