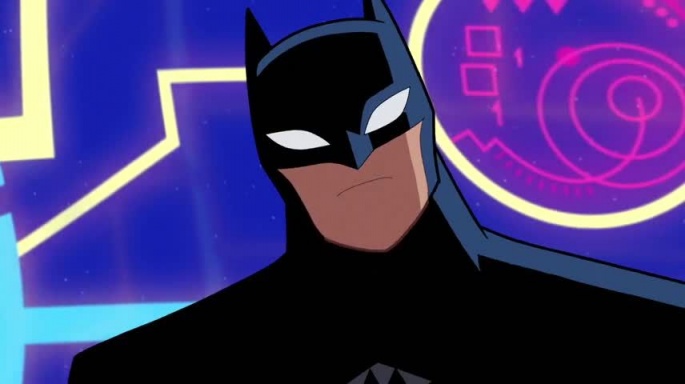 Fake it til You Make it
Original poster
Roleplay Invitations

Not Taking RP Invites at this Time
Posting Speed

A Few Posts a Week, One Post a Week
Writing Levels

Adept, Advanced, Adaptable
Genders You Prefer Playing

No Preferences
Playing Style- Passive or Aggressive

Both
Favorite Genres

Fantasy, Adventure, Scifi, Anime, Steampunk, Heroes and Villains
Two Years Ago
"Where did the sudden storm come from?!"

"I can't see anything captain!"

Waves crashed and the Coral Pearl's sails fluttered violently. The storm was ruthless as it created whirlpools and waves that threatened to tip the pirate ship over. The crew fought back though. They always fought back, whether they were facing a new opponent or staring death in the face. But the more they tried to fight, the more they tried to escape... the more it seemed as if they were being pulled into the dangers of whatever was in the center of that raging storm.

Closer and closer they got, the crew could have sworn they saw a figure- some large monster disappearing into the heavy fog and rain, but none of them knew what it could have been. None of them could clearly see what was attacking. The captain and her crew prayed to the gods that it wasn't another monstrous attack like how they lost Dani and like how they nearly died.

"Captain, whatever it is, it's attacking! The ship can't take much more of it!"

"What do you want us to do!?"
The gods obviously didn't hear their prayers or pleas.
This wasn't like the bad storm they faced before. No, this was much worse. It was as if the crew had been put into a fight, blind and bound. They were at a complete disadvantage. Panic set in and the captain yelled the one thing she could think that could save them.

"Retreat!"

Not that they weren't trying before. Oh, they were definitely trying to escape. But this one command seemed to outrage whatever was surrounding the ship. There was no escape as the crew was once again at the mercy of whatever Mother Nature had tossed in their path- or at least what they thought was her doing.

In the next moment, there was a sudden explosion of wood and metal. The Coral Pearl had been struck and broken into pieces. It could only be explained as a miracle of the sea that instead of their imminent death that they had drifted to some form of safety. Some form of survival... But all separated.
~~~~~~~~~~~~~~~~~~~~~~~~~~~~~~~~~
Alicia visibly flinched as she was awoken from the memory, the same memory which plagued her mind consistently since that fateful day, the day that everything had fallen apart for the Stardusk. She looked up slowly to meet the eyes of one of her elder students beckoning her attention towards the next younger student who stood before her, awaiting instruction to show her what they'd learned in what was to be a demonstration ceremony.
People came from all over Yula Fei to watch the ceremony, from family and friends to ordinary people looking to catch a glimpse of the art which was taught at the Tashigi estate. In fact it was the one day in the year Alicia allowed the estate to be open to the public. "Proceed" Alicia said softly, her eyes moving to the student to observe them as they began to demonstrate their form and technique to the sound of instruments played by a small group upon a nearby altar.
Her students were lined up, each of them awaiting their turn to show off their new found talents and abilities, their mothers and fathers sitting in the crowd of the open courtyard keenly awaiting to see their child's achievements. The older more experienced students who weren't involved in the ceremony stood nearby to assist the crowd and to ensure the ceremony ran smoothly and orderly, among them a student named Hanako whom Alicia put in charge of managing them.
"Lady Tashigi?" no sooner had her mind rested on the thought of Hanako before her voice whispered close to her ear, causing Alicia to tilt her head to the side slightly as her eyes remained focused on the student demonstrating before her. "I think you need to see this" she said before placing down a piece of paper on the table beside her chair. Alicia allowed herself a moment to view the paper, her eyes widening for a moment as she read the headline.
"World Government Clean the Oceans Once More"
Beneath the title lay a list of captured pirates and with Alicia's perceptive gaze it took her but a moment to pick out a few names, names she'd never wish to see under such a title. Her friends, her crew... some of them had been captured and were on their way to the prison island of Kane'Artum, known to have harbored some of the most powerful pirates throughout history. Alicia looked tense and once the student had finished his demonstration she stood and excused herself from the ceremony, allowing Satia her younger sister to take her place for the remainder of it. There was much to do, and there was little time to do it.

Now: Small unimportant island - Nevis Island​
"Ya know, I've heard a lot- I know a lot about this Simon Ira guy, but let me tell you, he is a runt in comparison to what I've heard." Saff, the firstmate of the Cutthroat pirates, a pirate group that was and still is the number one on the list of the Worst Generation started to say. She was well known and practically dubbed as the one who 'knew all' whether it was about pirates, the Navy, or just regular business between kingdoms. Saff's eyes and ears were everywhere.
Alicia exhaled softly, her arms folded across her chest as she appeared to be in deep thought, not only for what Saff said but also for the many questions that birthed as a result of everything which lead to this moment. "Perhaps, but even a runt can howl." Her words were perhaps a little cryptic but her message was clear. Simon may not be strong himself, but he had power at his disposal and that is what made him a threat.
The swordswoman turned to glance towards the three other Yula Fei warships that sailed beside them, the large vessels boasting considerable fire power compared to their predecessors. Since the second invasion the princess had invested considerably more into the military and now their naval fleet was large and expansive. Fortunately it meant Alicia was spared a few ships for her operation, which the princess was more than happy to agree to considering the debt they owed the Stardusk for what they'd done for them all those years ago.
Alicia turned back towards Saff, the wind kicking at her silvery hair which now grew long past her shoulders. "I am most grateful for your help Saff, having your knowledge available for this is invaluable, but tell me, what do you know of Kane'Artum?" her question was quite serious. Many stories existed from individuals claiming to have survived the hells of that prison, but whether they were true was another matter entirely.
Saff's goggles reflected the sunlight. Her gaze landed on each of the warships, right before landing on the island not too far away. "Right you may be." Her hand rubbed her chin before she patted the young swordswoman's shoulder. "Aye. Like I told ya, this mission is mine as well. we've both got people ta pick up." It had only been days before the two came in contact, when the Cutthroat pirates got news that their navigator, Belen, had been one of the many pirates that had been imprisoned. Of course, that didn't sit well with Captain Alcinoe, but before her captain could start a war to save one of their own, Saff took the solo rescue mission and by happenstance found Alicia along the way.
"Kane'Artum," Saff echoed. Her face formed into a small frown. She didn't have to look through the backpack she toted around to know about that godawful place. "A prison island. Security top ta bottom. It's about three gates ta get inside. From what I learned, there's one way in and one way out. Either way, that place ain't pretty." She leaned against the side of the ship. "Pirates that go in there don't usually get ta come back out. It's one thing getting to sent ta jail- it's a whole helluva nightmare ta be sent to Kane'Artum." There were rumors that the prison was a literal torture zone, from being thrown in below freezing rooms to being burned alive. Some of the rumors seemed a little wild, but there was no one to really disprove the tales told...
It was hard to tell, but she was looking out towards the island once again instead of at Alicia. "When we get over there. To that ship. We need one of them alive ta take us. That's one thing I don't know...Where ever that hellhole is, the Navy's been keeping it a secret." It was a rather ominous tone, but the firstmate was serious. She knew a lot of things in this age and era- even a lot of history, but the one thing she was never able to figure out was just where this death sentence was located.
Alicia listened intently before giving a small nod of understanding. "If what you say is true, then let us ensure we do not fail" her words retained the usual softness as she spoke, betraying nothing of her worries or doubts for the execution of the plan. The swordswoman turned and walked towards the bow of the warship where she could easily be seen by the others, she raised her arm above her head and waved her arm before holding up three fingers, then one.
The three warships sounded their bells once before they fell in behind them, making themselves a small target to be seen on the horizon as they headed towards the ship said to harbor the individual needed to take them to Kane'Artum. "Prepare to board that ship, once we close the gap the chain-shot cannons will disable them by taking out the mast to their mainsail. We'll then proceed to surround them and subdue the crew for questioning" Alicia was sure and resolute in her plan as she spoke it, the crew to the warship immediately getting to work without hesitation.
Alicia turned and looked towards their target, her eyes narrowing as she inhaled for a moment, exhaling as she readied herself for the engagement. "One step closer... " she muttered to herself.
"Get these prisoners on board! We're on a schedule! I don't want to disappoint the admirals." The Navy Captain adjusted his glasses as he paced back and forth with his head held high. He practically reeked of pride and elitism.
This was the fourth group of outlaws he had managed to wrangle up in that day alone. With all of the cleaning up he was doing, surely the admirals would recognize his achievements once again just like they did in Yakone when he was able to infiltrate the Red Pirates' base and find out secrets that actually aided in capturing the pirates today. He looked down at the prisoners being shackled in seastone, of course to prevent any of them from using hidden abilities should they have them and then pulled onto the Navy ship. A few of the prisoners caught his eye, having all too familiar faces, however instead of addressing them, he gave a smug look of approval as he carried on.
"Tch, all of you are pathetic." He spoke to no one in particular, but it was loud enough for it to be heard by most.
This batch of pirates were being escorted to the second ship of three. The four groups that had been captured were split in two and were separated onto different ships. There was no need for them to believe they could riot and rebel with larger groups after all.
One man fell as he was pulled violently along. "Get up! Get to the ship!" One of the navy members barked out. Simon watched for a few brief moments, adjusted his glasses, and stepped forward to the fallen ex-pirate.
Without a word, he kicked the man to his side and scoffed. "You're no better than the dirt here. I advise you to get moving or your next trip will be to Davy Jones himself." The man could only glare as he was once again moving with the flow of the group.
Simon's steely gaze scanned the area, watching as his crew gathered the last of the pirates. "Good. We can begin to head-" A sudden crack and then a crash ruptured through through the sky causing a mild panic between the onlookers and everyone else near.
"Captain Ira! Captain! We've been hit!"
The onlookers watched as two of the three ships' masts were shot and ripped from the ship."You
imbeciles
didn't you think it would have been in your best interest to keep a look out!?" Calm and poise was tossed out of the window. The man was now trying to figure out who the culprit was and why his crew hadn't already began their offensive procedures. "Don't just stand their fools! Take the enemy down! Keep those prisoners contained!" This was a downside to his position. All of the command under him were mere mooks and wastes of space. Simon Ira couldn't wait to step up and rise to power as the admiral of the entire Navy. He'd rule with an iron fist one day...
On the other hand, as the navy crew began their offensive attack, trying to keep the prisoners contained, Simon sneakily slipped away towards one of the three undamaged ships to report and call for backup as well as plan his own escape.
Last edited: