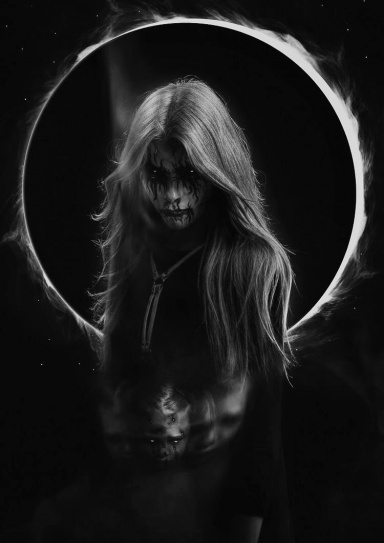 Lavender Love
Original poster
Invitation Status

, , ,
Posting Speed

1-3 posts per week, One post per week, Slow As Molasses
Online Availability

I'm always online, more active around the evenings. My time zone is Mountain Standard Time.
Writing Levels

Intermediate, Adept, Advanced, Adaptable
Preferred Character Gender

No Preferences
Genres

I don't have a favorite genre. I can role-play under any genre and I enjoy doing so. Though, I tend to stray more towards Fantasy, Modern, Scifi, Drama, Magical, Supernatural, and Romance (Yaoi/Hetero/Yuri).
~ I just wanted to start off by saying thank you for taking the time to viewing my thread, and taking a look at my requests. ~
_________________________________________________________________________________________
​



★ I am 23 years old. I live in Wyoming, so Mountain Standard Time. I have a discord account for anyone that likes to chitchat. Discord is an easier way to stay in contact with me. I will roleplay in threads, inbox, or Discord. I prefer to roleplay in threads or discord as they are easier to keep track of.





★ I generally keep a professional attitude with my partners. If things get a little frustrating I'll try to approach the situation calmly and rationally. Sometimes people just have a bad day you know? I'm a pretty chill person to be honest, however I don't respond well to passive aggressive behavior and will drop our one on one. Aggressive or toxic behavior of any kind will be reported immediately.





★ I have been role-playing since I was eleven. That is over twelve years of experience under my belt. However I understand that sometimes I might not produce something my partner can work with. If you want me to make changes or give some more meat I will be happy to go back and edit posts. Just talk to me, and we will figure everything out no problem! <3





★ A lot of my ideas found below are very flexible! I don't mind it one bit if anyone interested wanted to spit ball ideas for plot, characters, or anything really. I love seeing how beautiful art can inspire people in different ways! As of right now my muse is kind of dead, so I highly encourage those who have a lot of creativity but nobody to share it with to come and talk to me! <3





★ I am active throughout the day, but only roleplay at certain times of the day and in certain conditions. My posting schedule depends highly on my own mental and physical health, as well as anything else I may have going on like school work, vacations, working, etc. As of right now I am out of a job and school, and have a lot more free time! Some things that inhibit my posting speed and quality is that I suffer from seasonal depression and I suffer from chronic headaches and migraines.





★I am likely not to post when I have a headache, but never fear! I will inform you of how I am doing, and if I haven't just poke me. Even when I am not feeling well I don't mind talking to my partners oocly about other things, or hearing about ideas they might have. Please don't be discouraged! Additionally, I was professionally diagnosed with ADHD as a child, and even though I am older now it is still very hard for me to stay focused. I am also incredibly forgetful due to my ADHD, so again, please do not hesitate to poke me if I haven't responded in a while! All I ask is that I am not harassed about my posting speed, and that my partners are understanding to the fact that I am not a robot.



★

Additionally, my request thread will be the same for both Non-Mature, and Mature role-plays. If you are reading this as a Blue-Star player then do not feel discouraged. None of my ideas require smut, but I do like my role-plays to be realistic with romance. If you are reading this as a Red Star player, I would like to inform you that

prefer a ratio of 60% plot to 40% smut. I noticed a lot of people post their own personal kinks in their request thread, and I don't really roll that way! I don't mind sharing my personal f-list of things that I like to see in one on ones, but my characters are not ME. They will not have the same kinks that I do, so please keep that in mind. If I haven't provided a list of kinks for a character, then it's most likely because I just hadn't bothered to create one. I don't mind doing so if one of my babies pique your interest though.





★ Also, I will be updating this request thread every now and then! If you don't see anything you like at the moment, but maybe some of our standards blend well together, then don't hesitate to pm me about any of your own ideas. <3





= Taken
⋆ = Favored or Craving
M x M = Male and Male pairing
F x M = Female and Male pairing
F x F = Female and Female Pairing
MOCs = Multiple Original Characters
Bolded = I want to play



*Note: Keep in mind that some of the predetermined pairings are flexible.






These story concepts are loosely based off of music lyrics and images that I have found over the years. Some are also influenced by dreams that I've had. A lot of the "ideas" below read "description to be added". This is mostly due to the fact that most the images below stirred up loose concepts for me, but I actually didn't write down any of my ideas. Basically I've forgotten what my ideas were for the images below. I would try to think up of something for them, but I'm sad to admit that I've lost my creative spark over the year. I would love hear if the images and titles below spark any ideas for you. If you have an idea for any of the titles below then please leave a message!





Tags:

Female

x Male or

Male

x Male, Dark Themes, Life Debt

Note: I would like to play Muse A.

Plot:A long time ago Muse A was walking home from school in the rain, and came across an injured Muse B. Feeling sorry for them, Muse A changed course and stopped by a near by mini mart for some first aid and food. When Muse A returned they treated the wounds and provided Muse B with food while sharing the umbrella. Muse A did not want to leave Muse B in the cold rain, so they gave them the umbrella. This moment has stuck with Muse B for years to come, vowing that they would repay the kindness bestowed upon them that day. Years later, Muse A is finally attending university! On the first day Muse A is suddenly approached by a person they don't recognize (an older Muse B), and are totally shocked when the stranger declares their undying loyalty to them! What madness will ensue?

Inspired by:




Tags: FxM, MxM, FxF, Fantasy, Action-Adventure, World-building, Fluff

Notes: I would like to play Muse A.

Premise:When she was a young girl, Muse A watched as the people she cared for most slowly vanished from her life. In the White City where Muse A resides it is forbidden to pass the through the white gates with out a special permit. Her parents were merchants, and eligible to leave the safety of city to attend business matters. Well one day they didn't return from one of their trips. After several years, her older sister became obsessed with finding out what happened to them and she too set out to get some answers. The elder sister waited for the right conditions to sneak through the gates unnoticed, and Muse A watch solemnly as her sister turns her back on her despite her pleading. Her sister never came back either. Time went on, and Muse A tries to live her life hoping that one day her family will walk through those gates again. Eventually her grandmother passes away, and she is left alone in the world. Fueled by loneliness, anger, and grief Muse A decides that she needed closure, and she too steps through the gates hoping to fill a void left there so many years ago. Not far into her journey of the unknown, she runs into trouble and is rescued by Muse B who, for some reason or another, decides to help her seek out some answers.




Tags: FxM, FxF, or MxM, modern fantasy, slice of life, adventure

Notes: I'll play either muse.

Premise: Muse A frequently visits a local book shop on their day off in order to relax. Though Muse A finds the owner, Muse B, to be quite strange, and has caught them talking to the books on several occasions. Sometimes he would go missing for hours at a time, or there will be a huge commotion coming from the back room. Despite this, Muse A isn't really bothered, as the shop is quiet and hardly crowded for the most part. Well one day, Muse A gets really curious as to what could possibly be going on in that backroom, but when they sneak in Muse A finds that nobody is there. Just an large empty room that looks like an personal library or office. Just as Muse A is about to leave the room something miraculous happens. A book flutters off from one of the many shelves to the center of the room. It opens to a certain page, and Muse A watches as it contorts and stretches allowing Muse B climb out. The two stand there in shock, and soon enough Muse B formally introduces himself as none other than the Book Keeper, protector of worlds.




Tags: Slice of life, Dark Themes, Mature, FxM or MxM

Notes: I would like to play Muse A. This story is based on a real event that happened in my life, but with a different outcome. It will be a very personal role-play for me. If topics of suicide, severe depression, drug abuse, abuse, and neglectful parents are sensitive topics for you, then please close the spoiler and try looking over other ideas I have.

Premise: Muse A has had a rough go of it lately. They just graduated from high school a year ago, and recently lost a few of the closest friends they've ever known. The friends Muse A has managed to keep have grown busier and distant over the years. They're struggling in school, connecting with others, and suffering from mental and emotional abuse in a long distance relationship. To put it simply Muse A is at a real low point, and is overwhelmed with loneliness and a sense of sadness. Currently Muse A has just turned eighteen, and like every year before was invited to stay the night at their grandmother's house. While there Muse A's grandmother finds some old baby pictures to share with them, and as they look through them together the two come across a photo of Muse A and a baby boy, Muse B, playing together. After Muse A inquires about the boy, their grandmother tells them a story of how Muse B's mother and Muse A's mother used to be really good friends. That Muse A and Muse B used to be playmates, but when Muse A's mom moved to another city the two fell out of touch with each other. Then came the sad story about how Muse B's mother was a single mom, and that over the years Muse B become a "troubled kid". He fell into heavy drug use as an attempt to cope with his severe depression, and as a result his mother relinquished custody of her son to Muse B's grandmother who lives right next door. The woman wanted nothing to do with her kid anymore. Muse A can't help but feel like there's a sort of kinship between them, and at the same time also felt a little off after learning about this mysterious boy from their childhood. There was this feeling just itching at the back of their mind, as if Muse B was crying out for them. An undeniable pull. Deciding to follow this gut instinct Muse A decides to visit their grandmother's neighbor and reconnect with Muse B. Bringing some of their own birthday cake as an offering, Muse A is introduced to Muse B's grandmother and allowed into the home. From the lobby Muse A, their grandmother, and Muse B's grandmother can hear the sound of music blaring from upstairs. Muse A is encouraged to go fetch Muse B while the grandmothers catch up with each other. After ascending the stairs and finding the right room Muse A walks into Muse B's room. They're met with the alarming sight of Muse B with a gun to his head. Muse A lunges for the gun, and the sound of it firing rings through out the house. Thus begins a story of growth and friendship between two lost souls.




Tags: Supernatural, Modern Fantasy, Dark Themes, Mature, MxM, FxF, or FxM.

Notes: I would prefer MxM, and I can play either Muse. Would prefer Muse A.

Premise:Character A is an ex gang banger who is struggling to keep himself afloat. They're barely passing any of their classes, is now visually impaired, and has an overworked single mother who is nothing more than disappointed in them. Luckily for Muse A, they catch what appears to be a break, as their film professor was generous enough to assign them an extra credit assignment so Muse A can pass the class. Character A decides to do a documentary on Sun City's very own urban myth regarding an abandoned home in Peach Creek. There are several rumors surrounding the house, how it used to be the home of a witch or some serial killer. The story is always different! After researching the small estate and taking interviews, Muse A can't seem to find any factual information on the home. The only option Character A can think of is finding old records that might still be in the house itself. So they sneak in, and as it turns out this assignment was definitely not a gift from above. Character B is a vampire who is trapped inside the house waiting for the day some foolish human wakes them from their slumber. When Character A ends up doing just that, they force the poor kid into drudgehood and make them their own personal blood bag. However Character A isn't so easy to submit, and eventually they strike up a deal. Character A will lure unsuspecting humans to the house, and Character B might just let him live freely.... or so Character A hopes.






To Be Added...






Teacher x Student




I can play either role, and I have a few characters already made for each. I have ideas for a modern / slice of life kind of pairing, and one for a more modern-fantasy setting. Willing to discuss.



Vampire x Supernatural or Human
I have a character that I would like to role-play as. They have plenty of pre-made relationships that we can use, or you can make your own character. The character has a pretty dramatic life, so there will be plenty there to use for plot bunnies. Willing to work on it more and discuss our options. For more info just pm me.

Priestess x Prince / Demon / Open


This would be set in Asia! I already have the priestess character made for this, but I could play the other role. I am willing to discuss plot and other things in a pm.






Tags: Modern Fantasy, Original Characters, Mature Themes

Notes: None.

Premise: Three friends, witches from a small country town, have reached their coming of age ceremony. They take off together, eager to find a new home and help each other with their witch training. Eventually they happen across a port side city and learn that in the recent years public opinion of witches has turned sour due to an increase in what the magic community calls "The Lost Ones". Despite this harsh reality, they find their new home and begin their new lives. Unfortunately, the young mages must be cautious as trouble begins to arise with in the city when a small group of wayward witches arrive on the scene. Their antics eventually catching the attention of a group of witch hunters. The three young witches must prepare themselves for the difficult road that awaits them.




To Be Added...






Okay, so I normally don't do role-plays that involve canon characters. Recently I've been willing to give it a try. I'm always encouraging people to try new things and push past their comfort zone, so I figured I should take my own advice. I'm not opposed to playing canon characters, but I cannot guarantee that I'll do a good job. I'm always willing to double. :)




Oc x Itachi
Oc x Kakashi
Oc x Shikamaru
Oc x Sora
Oc x Oc


The list includes genre's and topics that I would not mind centering a story around, but have no created any plot for these specific topics.
If you have anything in mind please leave a message. Anything in bold is what I would consider personal favorites!

Anime:
★ Magi
★ Naruto
★ Bleach
★ Soul Eater
★ Your Name
★ Aggretsuko
★ Castlevania
★ Psychopass
★ Sailor Moon
★ Shugo Chara
★ Miyazaki Films
★ B is for Beginning
★ Violet Evergarden
★ My Hero Academia
★ Full Metal Alchemist
★ Little Witch Academia
★ Pokemon and Digimon
★ Oran High School Host Club
★ Avatar the Last Airbender / Legend of Korra

Movie:
★ Zootopia
★ Harry Potter
★ Disney Movies

Cartoons:
★ Ben 10
★ Code Lyoko
★ Scooby-Doo
★ Teen Titans
★ Gravity Falls
★ Totally Spies
★ Young Justice
★ Samurai Jack
★ Martin Mystery
★ Adventure Time
★ Steven Universe
★ Ed, Edd, and Eddy
★ The Powerpuff Girls
★ The American Dragon
★ Star vs The Forces of Evil
★ My Life as a Teenage Robot
★ Justice League / Unlimited
★ Code Name: Kids Next Door
★ Foster's Home for Imaginary Friends
★ The Grim Adventures of Billy and Mandy

Other:
★ Alice in Wonderland
★ Thief (Video Game)
★ Assassin's Creed