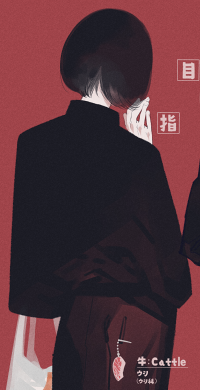 この世は でっかい宝島
Original poster
the land of takamagahara has always been populated with numerous youkai, sealed away from the prying eyes of humans. the beautiful, picturesque land is closed off by a ring of cherry blossom trees, all ever in bloom and unyielding to weather and damage.

it's another lovely spring. the sky is a bright blue, dotted with lazy clouds. the youkai are dancing, and the cherry blossoms are... blooming? for some odd reason, despite it being the season where the barrier would be at its strongest, the trees that have stood against time are slowly starting to die, but for what reason?

rumor has it that a handful of rogue youkai are planning to open up the abandoned Hell, freeing a youkai long sealed away for good reason.​
---
​
why hello there, this will be a fantasy adventure roleplay. of course, it's still very basic, and i'd like to plot and plan with others to make this a great story! because this is quite an open world, i would like to worldbuild with others as well!

i am a GM with little to no experience. I've always been exclusively a one-on-one roleplayer or a participant in group roleplays, I will be willing to balance this roleplay with my players.

---
​
posting expectations: intermediate - advanced
posting speed: -
preferable: multiple characters
Last edited: