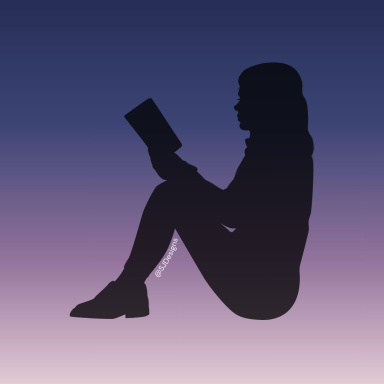 Always looking to write
Original poster
Invitation Status

Looking for partners
Posting Speed

1-3 posts per day, One post per day, 1-3 posts per week
Writing Levels

Intermediate, Adept, Advanced, Prestige
Preferred Character Gender

Male, Female, Primarily Prefer Female
Genres

Fantasy, Historical, Magical, Romance (usually within other genres), Dystopia, Fandom.

"Oh I'm not asking any questions. I'm not here to have a silly little chat, Natalia." Carina mused, eyebrow raised in what could only be described as clear amusement. "I have also not said I've forgiven you for what has happened in the past, for what you did to me or for what you put Sven through. He may be able to forgive you more easily, but you both have a friendship in which I won't get in the way of. However, you and I... well, I think it's easy to say that I find it difficult that we will ever become friends."

Her words were cutting, but Carina didn't care. She also believed that Natalia would be prepared for cold, harsh or even borderline cruel comments. However, Carina wouldn't go out of her way to be brutal or unkind. She was merely speaking the truth that was in her mind. Now that she could.

She leaned back in the seat, clearly a lot more relaxed that the adviser before her. Which she had a right to be, she wasn't in a precarious predicament like Natalia was. It was an odd change, since before Natalia had always been in the position of security and certainty. Carina had always been wondering when the final blow would come from Sven to end her life.

"This second chance is genuine, Natalia, of that I can personally assure you. As I said, I'm in a position now where I want to make and keep Sven happy. If having you here helps with that, then so be it. I'd like to think my resilience to... unpleasantness has grown rather strong, over the last year and a half that I have been here already."

Her gaze briefly flickered to the door, mind wandering as she wondered if Sven was nearby. Perhaps even listening to the conversation through the closed door. Or if he was with their son, enjoying some time together.

The young queen then drew her attention back to Natalia, straightening her spine that little bit more as she continued: "But let me make something quite plain, in terms that will not be easy to misunderstand," she murmured, that smile once more back on her lips, happy and jovial, "If you do anything to try and seduce Sven during your time here, if you do anything to try and take him back into your bed, I will happily be the one to rip this second chance away from you without the option for a third."

The smile was a contrast to the icy tone in which she spoke, and Carina stood, brushing down the skirts of her dress as she did so.

"And also, if you go anywhere near my son, without myself or Sven present... or if I find out you have harmed a single hair on his head... what I did to those men on the podium after the carriage attacks will be nothing compared to what I will do to you. Is that all understood?"