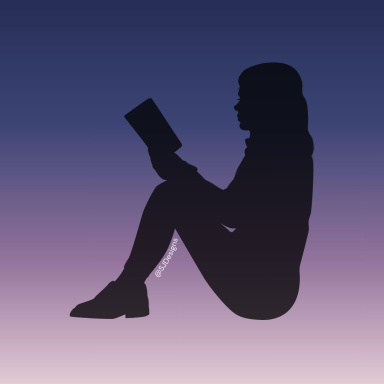 Always looking to write
Original poster
Invitation Status

Looking for partners
Posting Speed

1-3 posts per day, One post per day, 1-3 posts per week
Writing Levels

Intermediate, Adept, Advanced, Prestige
Preferred Character Gender

Male, Female, Primarily Prefer Female
Genres

Fantasy, Historical, Magical, Romance (usually within other genres), Dystopia, Fandom.

For centuries the Kingdom of Eira and the Kingdom of Ignis had been at war, battling and fighting for a reason long forgotten by those who were alive today to continue the legacy. Both complete opposites and unlike in nature, neither side could remember why this had started yet neither kingdom wished to be the one to lay down arms and discuss a negotiation of peace. The Kingdom of Eira, beautiful in it's crystalized land, kept it's land clean and fresh and pure. Grey and white stoned walls made up buildings that housed royalty, nobility, and peasantry alike. The seasons came and went, but it was in the winter that it was at it's strongest. Sometimes, the buildings created from the white stone became camouflaged into the snow that fell, the grey buildings a stark contrast to it all. The castle took liberties when it came to using glass as one of it's building materials, with it shimmering like icicles hung out in the sun.

But glass was easily broken.

Carina Eirian fled through the corridors of her beloved castle, her skirts twisting and catching on her feet in her desperation to put distance between herself and the flames that chased after her. They scorched the walls, marking the grey stone black and claiming it as another piece of territory belonging now to the Kingdom of Ignis. Her legs carried her through the halls, ending up coming face to face with Ignis soldiers. Immediately she threw shards of ice in their direction, hoping to distract them for a moment to flee. It was becoming harder to breath, the air too hot for the Princess of an ice kingdom. Smoke tainted the air, ruining it's pure coolness and freshness. Flames no longer chased her, but the sound of footsteps did, which caused Carina to push herself faster. But the footsteps were gaining on her, and her lungs were beginning to burn. A mixture of the exertion and the hot air becoming too much for her.

Her eyes latched onto the window at the end of the hall she turned down, and she could feel her freedom beyond it. Even if it meant smashing the glass as she threw herself through it. Event if it meant falling to her death below. She prepared for the pain, an arm raising to shield her face from any shards of glass. But that never came.

As she launched herself forward, a pair of thick arms surrounded her waist, catching her mid-air. It winded her and in her dazed, confused state, Carina hadn't realised what had happened. It was only until she noticed the deep red of the soldier's sleeves did she clock on. Immediately she began to struggle, screaming and kicking in an attempt to fight free. A heavy stomp down with her heel onto the man's boot and an elbow to the stomach freed her, but only for a few steps until her arms were grabbed and twisted behind her back.

Tears glistened in her eyes at the pain that shot up her arms and into her shoulder as she threw her weight around again, but Carina bit hard on her lower lip to force the tears to stay put. The action causing a bead of blood to swell on her lip. She couldn't show weakness, not now. The Ignis soldiers marched her through the corridors she knew so well, immediately knowing where they were going: the Throne Room. The battle must be over then, finished, completed, fini. And her beloved kingdom was ruined, a charred and melted mess after all these years. As they entered the Throne Room, Carina released a wordless yell of pain at the sight of a sword slicing through her father's neck. Her knees crumbled at the scarlet that now stained the hall's floors, and the soldiers escorting her were forced to hold her up. Her grey eyes were unable to leave the sight of her father's separated head, her stomach rolling threateningly as his eyes stared without seeing, up to the ceiling. Only at the sound of her name being shouted, echoing against the marred walls, did she pull herself out of her stupor.

"Emmett!"

The sight of her baby brother being knelt in front of the Ignis King had renewed Carina's struggling, leading to one of the guards tangling his hand into her hair and pulling her head back. She gasped harshly, squeezing her eyes tightly shut for a moment as she continued to walk forward. Her eyes opened, just as she was shoved down onto her knees too beside her brother, to see the sword being placed at the side of brother's neck.

"No, stop!" Carina cried, eyes widening as she realised what was to happen next. Her hands, still being held behind her back, opened so her palms faced upward to the guard who held her firm. Ice sprayed onto his wrists and shards shot upward to pierce him wherever was vulnerable - the eyes and nose, maybe, Carina didn't care. Once released, her hands turned onto the King to send sheets of ice in his direction. But the King was prepared, battle-hardened and wise to the attack, and had raised a hand himself to combat the ice with flames that caused her ice to drip as little rain drops from the air. Carina's heart pounded as she looked to the puddle that had formed before she was force to look at the King, who had approached her to force her to her feet, hand wrapped around her jaw.

Carina breathed heavily through her nose, shutting off all fear and her eyes turned cold and hard as they met the king's. "Our little ice princess. Or should I say Queen now, with your father dead." He smirked, eyebrow raising and motioning to her father's body with the sword still covered in his blood. "Still so full of fight, I can see it in your eyes. Even with your kingdom destroyed, half by my flames and the other half simply by the swords of my men. Tell me, how does it feel to know you're the lesser being?" He sneered, bringing his face in close. Carina didn't dare move, the grip on her jaw bruising, as she held eyes with the king. "But still... you have power, royal blood, and the people who have survived will look to you..." He seemed to be debating something, eyes surveying her, running over her body and face. "Killing their king is a statement... but to kill their princess would make a martyr. No... let's make this little ice queen crack." The King of Ignis released her, flicking his wrist with power that caused her to stumble to the floor and into her brother, to walk to the window in order to look out.

Scrambling to sit up, she took hold of her brother and tightly clasped his hand. The King turned eventually to face them both, a sadistic smirk on his lips as he looked between the siblings. "You'll marry my son, Princess." He drawled, a statement, not a question. He approached slowly, a small wall of fire coming between them to make Carina think twice about using her powers. The King then reached out, bloodied sword moving through the fire for the tip to rest under Emmett's chin. The metal was becoming warm, causing Emmett to wince but he didn't dare move. "Lest you wish to see yourself and your beloved brother have the same fate as your father."