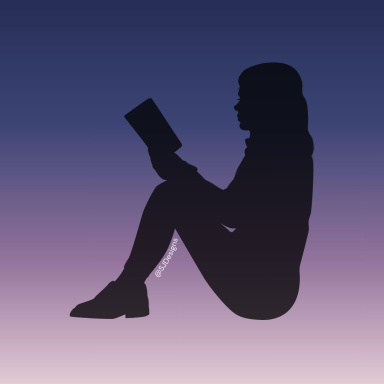 Always looking to write
Original poster
Invitation Status

Looking for partners
Posting Speed

1-3 posts per day, One post per day, 1-3 posts per week
Writing Levels

Intermediate, Adept, Advanced, Prestige
Preferred Character Gender

Male, Female, Primarily Prefer Female
Genres

Fantasy, Historical, Magical, Romance (usually within other genres), Dystopia, Fandom.

"I can't-- I can't do it--" Carina shook her head which was soon pushed back into the pillow as she satisfied her urge to push. "Just pant for me now, Your Majesty, get some breath back, take a moment... now again. Push!" The midwife instructed, her and her assistant bracing the Queen's feet against their thighs.

She followed each instruction for another two hours, feeling her stores of energy becoming depleted with each hard push she provided to try and bring their baby into the world. At one point some ice was expelled from the hand tangled within the bedsheets beside her, leaving a thin layer of frost over the fabric. In more pain than she would have cared to have been in at that point, Carina was too occupied with that to notice the layer of sweat that had formed over her body. It made her body glisten, a faint sheen to the hollow of her throat and it matted her hair to her face and neck. Her cheeks were flushed with effort but her grip around Sven's hand was weakening slightly as the mother-to-be grew tired.

"I can see the head. Two last big pushes for me, Your Majesty. Only two more." The midwife informed her as Carina collapsed after her latest lot of pushing.

Her eyes closed, nose scrunching up slightly in her exhaustion. "I can't-- I'm so tired." She sobbed quietly, fearing that she lacked the strength to bring their child into the world. "I can't keep... going. So tired."

The midwife looked up, shaking her head, "You're so close, Your Majesty. You can't stop now. Only two more. Two more and then you'll have baby in your arms, I promise."

Carina turned her head to press the side of her face into the pillow, body briefly reacting to the pain before she squeezed her eyes tight and began to push again as she had been instructed. She barely heard the midwife exclaim when the baby's head had arrived, and only felt relief as all urges to push and the pain dimmed to a dull ache on the second push.

Her eyes snapped open at the sound of crying. A loud, healthy, cry.

Her head instantly lifted from the pillow, searching for the a glimpse of her child. Carina wanted to slap the midwife's hand away when she was force to lay back down, being told to rest. The midwife's assistant had her back to the royal couple, clearly wiping down the baby and wrapping their child up in a blanket.

"Are-- Are they okay? T-they were crying, that... that means they're okay, right?" She panted, glancing to Sven before desperately looking back toward where their child was being held.

The midwife helped Carina through the final stages of the labour before coming around to help the new mother sit up properly. Carina winced at the aches and after-pains she was still experiencing, body feeling weak as it now started its recovery. The midwife then went over to her assistant, performing some final checks before taking the bundle from the younger girl and carrying it over to the couple. She smiled warmly, looking between the two.

"You have a son. Congratulations." She gently placed the bundle into Carina's arms, "Now, it's important to get him feeding, and used to feeding, as soon as possible. The quicker he becomes used to it, the easier it will be." She explained, but the young queen was too in awe at the baby in her arms.

She quietly widened the slight gap that was left for their baby's face to poke out, tears immediately welling in her eyes as she stared down. "A son..." She whispered, finally looking up to Sven. She hiccupped a small laugh, using her free hand to wipe at tears that had dropped onto her cheeks, "We have a son."