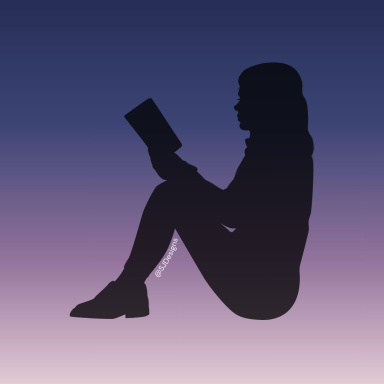 Always looking to write
Original poster
Invitation Status

Looking for partners
Posting Speed

1-3 posts per day, One post per day, 1-3 posts per week
Writing Levels

Intermediate, Adept, Advanced, Prestige
Preferred Character Gender

Male, Female, Primarily Prefer Female
Genres

Fantasy, Historical, Magical, Romance (usually within other genres), Dystopia, Fandom.

Swallowing thickly, Carina's hands moved to gently rest over his wrists, taking a moment to calm herself down and compose herself once more. Her thumbs stroked against the backs of his hands and her eyes closed as she steadied her breathing. She then took a small step forward to bow her head forward so her forehead rested against his chest.

It was a relief to get the truth off her chest. It had been weighing there for weeks, growing heavier and heavier with each day that passed. Each time he turned his smile her way or she caught him looking at her with that love in his eyes, Carina just had an extra brick added to the load that bore down on her shoulders.

Yet it was an even bigger relief for him to know what she had planned, but for her to get his forgiveness.

In a way, Carina was glad he now knew not just for the sake of having everything open between them, but so he knew that she also wasn't perfect. Up until now, he had been countlessly apologising for all the wrongs he had committed. Now it was her turn. She hadn't been perfect in their past, that was a fact. Of course she had less opportunity and resources to be as cruel and manipulative as he had been. But she hadn't been perfect. She had manipulated him, spoke cut-throat in her words, and displayed just what she wanted to do to him through the five men she had executed.

They were both all kinds of fucked up. But they were moving past that, and they were moving forward together.

Reluctantly she pulled back, sniffing a final time and taking her hands from his wrists to wipe at her nose. A small smile grew in response to his light joke, gaze lingering on his face. She leaned up to press her lips to his, drawing the kiss out for as long as she dared before finally pulling back a second time.

"Just-- just so long as you know. I really-- I really don't want that anymore." Carina couldn't help but reiterate her words as she moved back to her side of the bed, clambering under the covers. A hand reached out to softly lay over their son's bundled-up form, just over his stomach, where he rested in the crib beside the bed. "I don't-- I'm going to keep saying that and apologising... until... until I don't even know when."

All thoughts of food were forgotten, as exhausted as she was Carina just longed for sleep now. Her son had been fed, that was the most important thing. Not to mention Sven would still be in the bed beside her that night. They were still okay, despite her revelation.

She moved the pillow down from where it rested against the bed's headboard, soon laying down with it. Her head and eyes remained focused on Sven, however, with her hand now on the edge of the crib. "I love you. I love you both. So much."