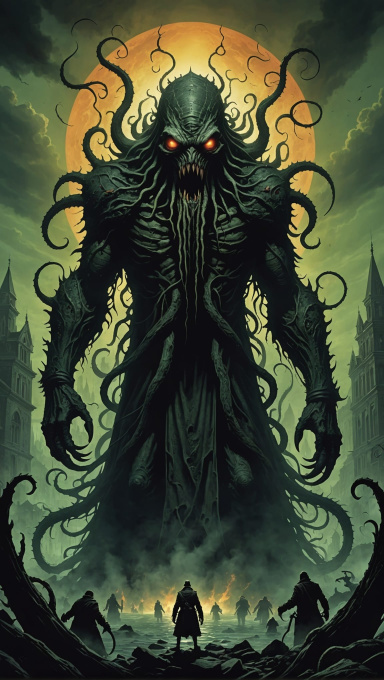 Waiting for Wit
Original poster
SECURITY DEPARTMENT
Roleplay Invitations

One on One Roleplays
Posting Speed

Several Posts a Day, One Post a Day, One Post a Week, Slow As Molasses
My Usual Online Time

On fairly regularly, every day. I'll notice a PM almost immediately. Replies come randomly.
Writing Levels

Adept, Advanced, Prestige
Genders You Prefer Playing

Primarily Prefer Male, No Preferences
Playing Style- Passive or Aggressive

Fairly aggressive. I'm perfectly happy to guide the story, but if your posts never move the plot forward at all, then we'll have a problem.
Favorite Genres

Modern fantasy is my personal favorite, followed closely by high fantasy and post-apocalyptic, but I can happily play in any genre if the plot is good enough.
Genre You DON'T Like

Not a big fan of purely realistic stories. I want something more than real life in my plots please!

As Jukheyr once more took the pressure off of her, Amaris turned her attention back towards the bloody weave that surrounded their battle. Every second the birdbrain bought her was another second Amaris could devote to strengthening this trap. As long as the trap was strong enough to hold him, then Thumil would eventually fall. To Amaris, it was far more a question if Jukheyr's energy would hold out for the length of the fight.

All the same, Thumil wasn't going to forget about her, and Amaris didn't have the intention to give the Wildling the chance. As the sharp needles of blood continued to barrage him, and were countered by wave after wave of sap, Amaris diverted some of the blood to begin forming a construct behind her.

If Jukheyr had a second to spare, he would quickly recognize the bloody mass that was taking shape behind Amaris as the construct she'd created for him to inhabit earlier that morning. The blood wove into muscles, limbs, claws, and teeth, before she severed her connection to it in one fluid movement. For a second the construct stirred, before it let out a soundless roar from its position behind Amaris' back. It crouched, before jumping forwards over Amaris' head and charging towards the Widling.

However, less than an instant later, one of the rays of light that had been causing Jukheyr so many problems blasted in Amaris' direction, crashing against her construct. Its bloody form instantly began to boil, and the golem let out another soundless scream as it attempted to push its way forward through the attack.

However, it was obvious at a glance that her construct was going to come out for the worse in this particular encounter. Every second its size shrunk by a couple of inches, and its clawed feet were even slipping backwards across the ground in the face of the light's intensity.

Normally, Amaris would not have minded taking the shot by herself. It wasn't as though it would be able to do any long-term damage to her. But right now, Amaris was unwilling to risk going unconscious, even for a second. Her connection to the bloody wall was strong, but if that connection were to crumble, the wall would fall just as easy.

Amaris was not fond of wasting effort.

The blood around Amaris began to move again, flowing towards the golem and quickly rebuilding its failing form. The silent struggle between the bloody construct and the ray of light went on for several seconds, until the beam slowly began to fail. With a silent scream of victory, the golem began to push forward against the attack, charging towards the Wildling.

Amaris glanced away from the fight, not really concerned about how the golem would fare against the Wildling. It was little more than a distraction. Instead, her eyes turned towards Jukheyr, one eyebrow raised curiously. She was waiting to see if the phoenix had any better tricks in its bag than explosive attacks.