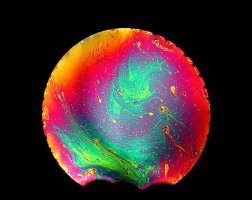 Roleplay Invitations

Group Roleplays, One on One Roleplays, Not Taking RP Invites at this Time, Private Convo Roleplays
Posting Speed

Several Posts a Day, A Few Posts A Day, One Post a Day, A Few Posts a Week, One Post a Week
My Usual Online Time

I'm here whenever you need me, my dude.
Writing Levels

Elementary, Intermediate, Adept, Advanced, Adaptable
Genders You Prefer Playing

No Preferences
Playing Style- Passive or Aggressive

I'm fine with both.
Favorite Genres

Uh, let's see. Fantasy, magical, drama, fluff. The usual.
Genre You DON'T Like

Not really a fan of nonfiction.
From the wordless shriek Jukheyr let out, bodies writhing into themselves, it was hard to say. The twisted, jagged masses of metal quickly regained their form, rushed and disjointed as they were. The crows were thin and quivering, metal in odd, uneven structures where feathers should've been. The god looked in bad shape, and it only got worse when it tried to scoff at Amaris' offer, ignoring it's current state of decay.

For all it's rage, an unfamiliar creeping had settled in the dwindling web of it's essence. It was cold, and as each of it's forms began to be taken out, Jukheyr would allow itself the rightful fear of being snuffed out. It was - unlikely. It was weakened; the passing of the storm made sure of that, but there was no way some wild spirit could hurt it in a way that truly mattered. It's tricks were annoyances, at best.

So why didn't it believe that? For each second the god spent trying to track the pattern of it's destruction, the remaining crows fell to pieces. Wings and feathers, becoming brittle from the waning essence, simply shattered when it hit the ground. It was all but impossible to even focus on the single flock with the growing pain of countless pieces of itself dying.

Rage had bled in with it's fear, and the result was a wicked fury.

"Please," it ''spoke'', wind trapped in it's shells escaping in an eerie growl. "Don't think so highly of yourself, witch! For me, a God, to stoop so low to ask you fo-" Words choked up in the hollow of it's throats, a short silence came before the crystalline break of the god.

Where the crows had stood were a spray of arrows; thin, green and sprouting. Growing, smothering, crushing. In a matter of seconds, the metallic piles of the god were nothing more than plant food, the strange, living arrows compressing what was left of them.

In the woods beyond, hidden by the trees, stood a tall, willowy figure. It's impression in the darkness was nothing more than a silhouette, the potent and tangible feel of magic like a fragrance in the air. The wind blew it's scent through the trees, and on that same wind, a single arrow was launched at Amaris. The arrow was small, shaft green and its tip a blooming, white dart. Hemlock, fashioned into that of a fatal arrow.

For someone of Amaris' caliber, there'd be no mistaking that this was the very thing that had taken Ansell.