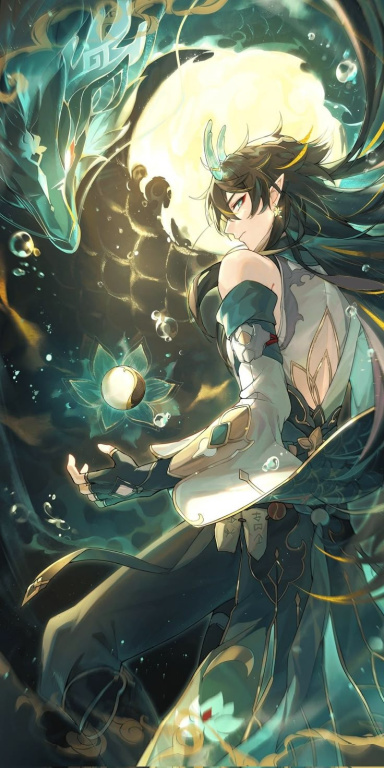 Roleplay Invitations

Group Roleplays, One on One Roleplays
Posting Speed

A Few Posts a Week, One Post a Week, Slow As Molasses
Writing Levels

Advanced, Prestige, Adaptable
Genders You Prefer Playing

Male, Female, No Preferences
Playing Style- Passive or Aggressive

Generally aggressive in my own roleplays and a partner's roleplays, however I will take a passive seat if the scene calls for it. In group setting, if not my own then I'm more passive.
Favorite Genres

Fantasy, Sci-fi, Modern, Magical Realism, Slice-of-life, AU, Post-apocalyptic, mythology, time travel, fandom, romance, slow burns. Well, basically anything except for what is stated in the "Don't Like" section
Genre You DON'T Like

Master/pet, emo, furry, horror, hentai, Sandbox rps. Just no.

Romance, to a certain extant. Additional note on the genre, I don't hate romance, I love it actually! BUT, if I am not feeling any chemistry between characters, I will not force myself into it.
[fieldbox="GM post, goldenrod, dashed, 10"]Hercules School for the Super-powered Individuals is a premier school specializing in the education and training of young, aspiring heroes. The school boasts state of the art technology, facilities that accommodate to any student no matter what their needs or abilities. The school is also staffed by experienced heroes who are dedicated to giving the finest education and sharing their wisdom and experience to help guide students into becoming celebrated heroes.
The school was founded by a man named Peter Waller in 1949 after his service in World War 2. During a simple rendezvous mission, Mr. Waller's unit was captured and held prisoner by the opposing forces, until one man single handedly saved them all, displaying abilities no normal humans was capable of. After the War, stories of this hero began to spread, bringing forth the era of superheroes. Soon, people with unique abilities started to appear, with dreams to become like the hero. Inspired by the hero and aware of the growing population of people with powers in the world, Mr. Waller created the school to help young kids learn to control their powers and become like the heroes from their favorite bedtime stories.
School dormitories are situated in Aurora City, Oregon, next to a large research facility. The facility works with the school to research the different powers of each individual and how best one can develop them to help citizens and their fellow heroes. They provide anything from needed weapons, gear, and costumes for the young hero. It is thanks to this partnership that the school was able to aim for the skies, both literally and figuratively. With their brain power, scientists not only research into the new phenomenon, but also find ways to support heroes in their goal to defend mankind as they rise to the top.
Do you have what it takes to be bold and righteous?

=========​
A yellow school bus pulled up on the side of the curb where a crowd of kids had gathered together. On the west side of Hercules Dormitories, it was the only bus stop meant for the students of Hercules School for Super-powered Individuals, a large, bright yellow sign hanging from a pole to let people know. The doors of the bus hissed open, a plump man smiling as he tipped his hat to greet those standing on the sidewalk.
"Looks like we got ourselves a beautiful first day," said the man, gesturing at the cloudless sky above. Some of the students--mostly upperclassmen--started boarding the bus, greeting the driver as if reuniting with a good friend. As they all took their seats, the driver peered at those still left behind.
"I assume you guys must be students for Hercules, otherwise there is no reason for you to be standing there," the man chuckled. "I'm Savino Duke, just your average bus driver who's gonna be your main source of transportation to and from school. Now don't be shy; just step in, take a seat and relax. I take care of the rest." His eyes twinkled with a hint of mischief. "Be righteous! Be bold! Be brave, young heroes!"
Chanting the school motto, other kids joined in with him, urging those to come aboard. After a moment, one girl, Ilea Hart, stepped aboard and took her seat.
"Atta girl. Now that's what we call traits of a hero," said Savino, jutting his thumb at Ilea. She blushed at the sudden attention but was otherwise flattered. She nodded at those still left, as if telling them everything would be okay. Savino then added, "well, time's awaiting!"[/fieldbox]