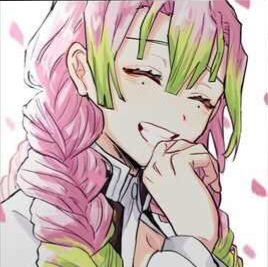 Friendly Neighborhood Fanthing
Original poster
DONATING MEMBER
Invitation Status

Looking for partners
Posting Speed

Multiple posts per day
1-3 posts per day
One post per day
1-3 posts per week
One post per week
Online Availability

When I feel like popping online.
Writing Levels

Intermediate
Adept
Advanced
Adaptable
Preferred Character Gender

Male
Female
Nonbinary
Futanari
Primarily Prefer Female
Genres

Fantasy, Magical, Romance, Slice of Life, Horror and certain fandoms.

IC Thread ~ Click HERE


A long time ago, so long that no one can even remember when or who delivered the prophecy. It was said that four babies would be born. Each baby would a strong affinity for one of the elements. fire, water, earth, and wind. The king at the time was a tyrant who ruled with an iron fist. The lands were in ruins, the people lived in poverty. Yet legend said that these children would rise up and restore the land to its former glory. The children were born, as foretold, around twenty or so years ago. The moment these children were born, the king had his guards whisk them away and lock them in a tower together.

On top of the poverty, the two races fought for supremacy. Humans and Demons constantly fought for power and what little food there was. This kept most of his subjects out of his way. If they were too busy fighting each other, they would pay him no mind.

It has been many years since that day, yet brave warriors still rise up and try to reach the tower. It is not as easy as it seems though. The king had his mages plant spells around the tower, ones that are not easily broken. Not to mention the battalion of guards that watch the entrance day and night. Plus it is rumored that a large stone door seals the tower, a riddle written across it.

Will you be one of the brave and try to free the elementals? Or will you continue to live in poverty under the rule of the king?
​
Name~
Gender~
Age~
Race~
((Human or Demon))
Rank~
((Where you are in society))
Elemental~
((Yes or no))
Weapons~
((If any))
Appearance~
((Picture or *very* detailed description))
Name~
Kimiko
Gender~
Female
Age~
21
Race~
Human
Rank~
Noble
Elemental~
Fire Elemental
Weapons~
None
​
Name~
Winola "Winny"
Gender~
Female
Age~
23
Race~
Human
Rank~
Knight
Elemental~
No
Weapons~
Rapier
Rules
Learn them. Live them. Love them.
​
1. Obvious. No god-modding.
2. Respect the other people. If your character wants to bitch slap another character and cuss them out, go right ahead. If you want to bitch slap another person and cuss them out, take it out of the thread and preferably to a moderator. I'm not going to handle your petty arguments. At least not nicely.
3. Damn, shit, ass, etc... If you don't like it, don't continue because there is going to be much more of it in the future.
4. Literacy. Learn the word. Love it. Because I do. I'm not going to go all grammar Nazi on you, just please... please... respect the English language... After all. Good grammar is the difference between helping you Uncle Jack off a horse, and helping your uncle jack off a horse. I will behave. Until i 2ee 2hiit liike thii2. OR SHIT LIKE THIS. I do not want to feel like I am being screamed at through text. I, however, will not murder you for one or two misspellings. Everyone makes mistakes. I understand this. Just, like I said. Please don't abuse the English language. It is a beautiful thing.
5. One liners are the enemy. Can we have at least a paragraph? Is that too much to ask? If I see a single sentence post, I will go beyond flipping my shit. I understand writer's block is a common issue, just please don't drop below three sentences.
6. If you have read these rules in their complete glory, please put "Save the Elements" in your character sheet. If I do not see this, you do not get accepted. Plain and simple. I will tell you that you can have a place once you've read the rules.
7. All characters must be approved by me before joining the role play. This is to prevent stupidity and, once more, to prevent shit flipping.
8. Each person is allowed to have two characters.
9. If you are gone for more than a week without giving me a valid reason before you disappear, you will be removed from the RP. We're not all waiting on one person, we want to keep moving. If you are going on vacation or something tell me before you leave.
10. @Petricus Euryale has the same power I do. Listen to him like you'd listen to me. He's my husband and partner in crime. His words are law just like mine are.


Accepted Characters
**You are only accepted when you have my okay and you are listed here**
Elementals
​
Fire ~ Kimiko ~ Helena Sky
Water ~ Jun ~ Camleen
Earth ~ Kami ~ Petricus Euryale
Air ~ William ~xLarius

Questing Heroes​
Winny ~ Helena Sky
Sir Penderlin of Steele ~ Petricus Euryale
Reign ~ Iceydaze
Sir Alexander of the Dawn ~ Blitzfang43
Roderick Castiel (The Wolf) ~ Blitzfang43
Aria Greenwich ~ Dramma
Yllhana Ilecerys ~ Sasha Bliss

Other​
Guadalupe "Lupe" Aveza ~ Sushi
Last edited: