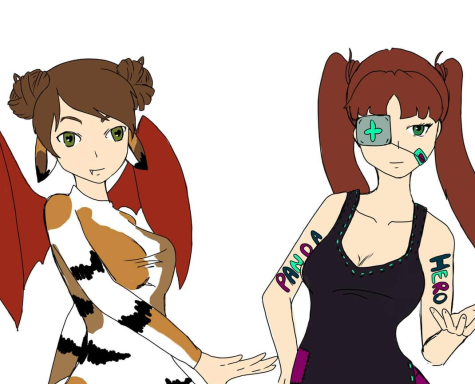 Insanity's Wifu
Original poster
Roleplay Invitations

One on One Roleplays
Posting Speed

A Few Posts A Day, One Post a Day, A Few Posts a Week, Slow As Molasses
My Usual Online Time

AEST : 10am-10pm
Writing Levels

Give-No-Fucks, Elementary, Advanced, Adaptable
Genders You Prefer Playing

Male, Female, Transgender, Futanari, Androgynous, No Preferences
Playing Style- Passive or Aggressive

More Aggressive, can sometimes be Passive.
Favorite Genres

Action, Adventure, Animal, Apocalyptic, Comedy, Dystopian, Fantasy, Furry, Game, R. Harem, Horror, Modern Fantasy, Parody, Romance, Supernatural Modern
Genre You DON'T Like

Fandom, Pure Slice of Life, Cannon

When the slime finally released Sage, she too flopped on the ground on her back, but she didn't stay down as long as Sanz. Sage rolled over, coughing and sputtering. She threw up a small bit, her body trying to reject the poison of the slime that she accidentally swallowed, "Fuck, ew, gross, ew.." Sage panted and muttered to herself.

Rhea gasped as the little slimes ran past her. She bashed on that got too close with her stave, killing it, but the rest disappeared. Rhea then looked at the group, Sage already sitting up but Sanz wasn't moving. She rushed over to him, but as she approched, he started to get up and cough and breath again. Rhea let out a long relieved sigh. She had no idea what they did, but they did it, 'Let me heal." She said as she leaned near Sanz and put her hand near him, starting her healing magic.

"What happened?" Sage asked after several long deep breaths.

"Y-you guys beat it... The other slimes ran away." Rhea told them as she healed Sanz.