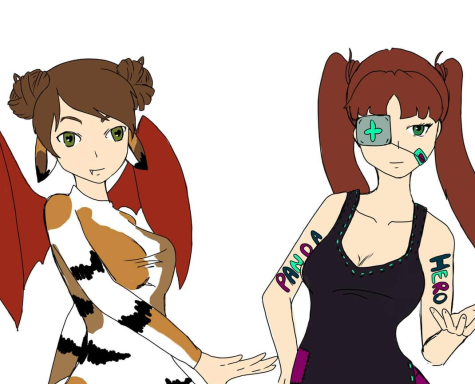 Insanity's Wifu
Original poster
Roleplay Invitations

One on One Roleplays
Posting Speed

A Few Posts A Day, One Post a Day, A Few Posts a Week, Slow As Molasses
My Usual Online Time

AEST : 10am-10pm
Writing Levels

Give-No-Fucks, Elementary, Advanced, Adaptable
Genders You Prefer Playing

Male, Female, Transgender, Futanari, Androgynous, No Preferences
Playing Style- Passive or Aggressive

More Aggressive, can sometimes be Passive.
Favorite Genres

Action, Adventure, Animal, Apocalyptic, Comedy, Dystopian, Fantasy, Furry, Game, R. Harem, Horror, Modern Fantasy, Parody, Romance, Supernatural Modern
Genre You DON'T Like

Fandom, Pure Slice of Life, Cannon

Rhea nodded her head before doing the same for Sanz as she had done for Sage. She put her hands on his bandaged arm and the light appeared as she healed him, the pain being relived. When she was finished, she pulled her hand back from him, "All done." Rhea told Sanz.

Sage smirked and rolled her arm a bit, "All done is right. Lets go kick some ass. That reward is waiting for us." Sage said. She reached for her one scythe and nodded to Sanz to show him she was ready for him to start their flawless tactic.