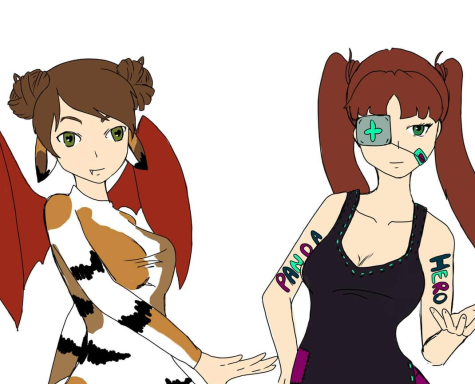 Insanity's Wifu
Original poster
Roleplay Invitations

One on One Roleplays
Posting Speed

A Few Posts A Day, One Post a Day, A Few Posts a Week, Slow As Molasses
My Usual Online Time

AEST : 10am-10pm
Writing Levels

Give-No-Fucks, Elementary, Advanced, Adaptable
Genders You Prefer Playing

Male, Female, Transgender, Futanari, Androgynous, No Preferences
Playing Style- Passive or Aggressive

More Aggressive, can sometimes be Passive.
Favorite Genres

Action, Adventure, Animal, Apocalyptic, Comedy, Dystopian, Fantasy, Furry, Game, R. Harem, Horror, Modern Fantasy, Parody, Romance, Supernatural Modern
Genre You DON'T Like

Fandom, Pure Slice of Life, Cannon

"Well, not really." Sage told Sanz rubbing her chin lightly, mostly copying what Sanz was doing at that moment. "I can just ask around. Really. And hope someone can tell me." Sage shrugged to him, "You know, maybe when we get our place, we can take on a combat quest together." Sage suggested. We've been doing out own thing for so long, we might loose our ability to work as a team, you know? We have to defeat.. that guy, if we want to get home?" Sage said. Sage regularly went to the temple of the ass hole god who sent them there to cuss him out in prayer. She just wanted him to know she thought he was a shitty and horrible person.