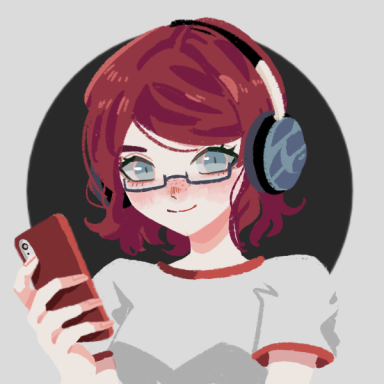 Aggressive Yodeling Expert
Original poster
Invitation Status

Look for groups
Looking for partners
Posting Speed

Speed of Light
Multiple posts per day
1-3 posts per day
One post per day
Multiple posts per week
1-3 posts per week
One post per week
Writing Levels

Elementary
Intermediate
Adept
Advanced
Adaptable
Preferred Character Gender

Male
Female
Nonbinary
Transgender
Agender
Nonbinary

Welcome to my little thread.
Where we mix together nuts, plot, procrastination and imagination into a a magical treat.
The only missing ingredient is you!
First and foremost, before we really get down to business, I'd like to thank you for giving my little thread a click!
If your looking for RP's of the PG persuasion fell free to use THIS link to find so requests by me as well~
​
​
ABOUT ME
Info
1.I promise i'm really friendly, so don't be afraid to talk to be i'm really a big nerd. In fact, i'd rather you did talk to me. RPing one on one without interaction makes me feel nervous, a thus i'm more likely to bale on the RP.
2.I use RP as a way to calm my nerves and practice while working on my novel, so please don't disappear for longer then a week without a heads up. It stresses me out.
Play Style
1.I tend to enjoy being the submissive or passive character, but this doesn't mean I will be the same when it comes to advancing the story. I love plot and often get hit with sudden ideas out of the blue. I'll never leave it all up to you, so don't worry about carrying all the weight.
2.When it comes to starters, however, I tend to flounder quite a bit. I'm willing to do them if I have too. But usually I'd prefer you do it.
3.I'm big into planing multiple characters, it's ok if you can't but i'd be excited if you did!
4. I will only play Males in a MalexMale situation. It has to be a really good idea for me to play male in a MalexFemale
Posting Expectations
1.No one liners please!!! I get some times it's hard to think, but at least strive for a paragraph with minimal errors. Nobodies perfect so slipping up is totally ok.
2.A post a week, at least. Any longer and let me know!
Exit Clause
Just tell me if you want out or a change. I won't be mad.
KINKLIST
tba
FANDOMS
How To Navigate
Name Of Show
(Character I'll Play [People i'm ok with them being romantically involved with])
Next Show
(blah blah)
so on and so forth
Anime
Haikyuu!!
(Hinata [Tobio])
Free!
(Haru [Rin, Makoto, Sousuke]) (Ai [Rin])
Naruto
(Naruto [Sasuke, Any Male])
Kill la Kill
(Mako [Any])
Sailor Moon
(Jupiter [Any]) (Moon[Any])
Ouran High School Host Club
(Haruhi [Any]) (O.C. [Any])
Fairy Tail
(O.C. [Any])
T.V.
Criminal Minds
(Reid [Any Male])
Doctor Who
(Clara [Any Doctor but 12]) (Donna [Any Doctor]) (O.C. [Any Doctor])
Movie
Avengers
(O.C. [Any]) (Loki [Thor, Tony]) (Spiderman"you don't even go here" [Any])
Big Hero 6
(Hiro [any male])
Games
Zelda
(Link [Ganondorf])
Until Dawn
(Sam [Josh, Chris, Mike]) (Chris [Josh])
Other
Homestuck
(John [Dave, Karkat and Dave, Karkat, Eridan]) (Kankri [Cronus, Mituna, Sollux, Sollux and Mituna, Mituna and Latula]) (Karkat [Kankri, Dave, Eridan, Sollux])
Ghost - Mystery Skulls
(Arthur [Lewis])
Achievement Hunter
(Micheal [Gavin, Ray, Geoff]) (Gavin [Ryan]) (Ray [Ryan]) (Mogar [Vav, Vav and Xray])
​
Please check my regular search thread if you want to see plots
​
​
​
Last edited: