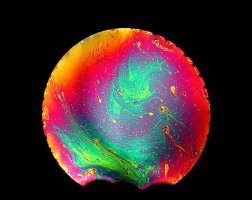 Roleplay Invitations

Group Roleplays, One on One Roleplays, Not Taking RP Invites at this Time, Private Convo Roleplays
Posting Speed

Several Posts a Day, A Few Posts A Day, One Post a Day, A Few Posts a Week, One Post a Week
My Usual Online Time

I'm here whenever you need me, my dude.
Writing Levels

Elementary, Intermediate, Adept, Advanced, Adaptable
Genders You Prefer Playing

No Preferences
Playing Style- Passive or Aggressive

I'm fine with both.
Favorite Genres

Uh, let's see. Fantasy, magical, drama, fluff. The usual.
Genre You DON'T Like

Not really a fan of nonfiction.
The woods were not the place for the simple traveler. During the day, they were easy to get lost in, when the fog thickened at the edge of nightfall and cast a great shadow over everything the sparse light once kept in sight. When the sun dipped below the horizon and all was left of light was the hidden moon, it could be a treacherous and dangerous place. However, Amaris was not the average traveler.
The woods welcomed her with deep puddles at nearly every footfall and tangles of shrubs and fallen logs, sprouting mushrooms half-eaten by whatever creature managed out that far. From the dash of impressions in the muck along many of the paths branching like a river through the forest, it was anyone's guess what happened to the poor thing. A deer, by the dainty track, likely a doe simply looking for something to eat. The mushrooms were hardly poisonous, and yet, there was something off about the line of trees and sunken logs.
Through the air, much like the scent that Amaris had caught before, a strong odor lingered about. Up in the trees, vines curling around a branch, an almost trumpeting flower seemed to beckon to Amaris. In the darkness, and with only the occasional flash of lightning from the sky, the truly pink flower appeared purple. Its smell was lovely, looking as if it'd just grown, perfect and blooms curling just right.
In the same breath, one might've also called it unnatural. Amaryllis belladonna had no business growing in such a cold climate, let along bloom so perfectly. The mere sight of such a flower growing outside its natural habitat would've made quite the sight, had it not been something that made no sense. As strange as the flower was, it shared a very devious connection with the plant Amaris found moments before leaping into the forest; both were incredibly poisonous. Another taunt, or a promise of things to come, perhaps the answer would lie ahead.
Ansell had never liked the feeling of being numb. In his lifetime, he'd been bumped, kicked, knocked silly by all manners of farmland beasts, but nothing quite compared to the few moments of total nothingness between being hurt and
feeling
hurt. This, however much he wanted not to be, was exactly one of those times. The only difference was how long he was numb, unfeeling and just so lost. It felt as though he was trapped within his own skull, like a thick buffer was placed around him, blocking out the world and leaving him drifting in a lack of sensation.
At least he had his memories, that's all he seemed able to hold onto. Of Amaris and his
blasted entity
he carted around, of the apparent ceasefire, and that - that thing.
He knew it, and it knew him. It'd been so long, years and years, Ansell could've sworn it was nothing but a figment of his imagination. His mind playing cruel tricks on him in the midst of his panic. It wasn't, it was real, and it had done something to him. He couldn't move, Ansell wasn't aware enough of his body to do that, he didn't even know if he was conscious anymore. Everything was just gone.
Somewhere, deep inside, sparking like a string of iridescent splendor, was his connection to Jukheyr. Ansell reached for it, desperate and struggling. Wanting for the power of the storm, regardless of if it came from Jukheyr, he just wanted to get away from whatever it was that had taken him.
Ansell touched the bond, and felt
power.
​
A splitting sound crackled through the air, heat and light merging in one bolt that smashed through a line of trees, leaving them smoldering and blazing. In the distance, easily within what Amaris could run to, lightning had struck, and it was
not
from Jukheyr.