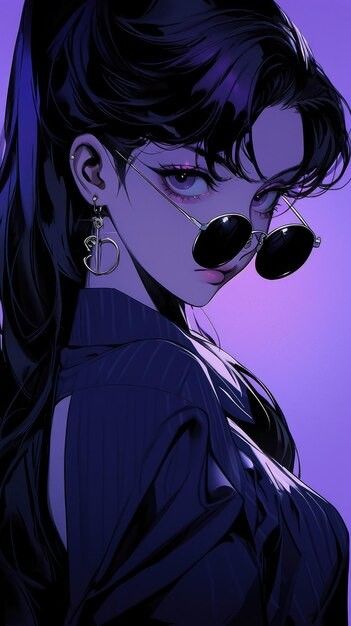 Hell's Harem King
Original poster
LURKER MEMBER
FOLKLORE MEMBER
Invitation Status

Looking for partners
Posting Speed

Speed of Light
Multiple posts per day
1-3 posts per day
Online Availability

Week days I work from 6pm - 11pm and weekends are unpredictable.
Writing Levels

Intermediate
Adept
Adaptable
Preferred Character Gender

Male
Female
Transgender
Primarily Prefer Male
Genres

I'll play them all if I like the plot but I go for mainly fantasy and magical. I like anything that wouldn't happen to you in everyday life. I mean if you can live it why role play it.
About Me
I see you have wondered over into my little domain have you? Oh the joy! The adventure! The crazy! I will show you just what my mind is made of but I should warn you. Entering my mind can be a very dangerous place so grab your weapons and prepare to enter.
PhantomTheif715 as my name is so am I.
My pen is quick, but my fingers are faster.
After a long days journey through the rough jungle of life.
I've traveled to the furthest book stores and crossed the longest Starbucks,
with my laptop in hand, fighting off strangers for the best seat to continue my greatest adventure yet.
Iwaku. I intend to conquer it.
And conquer it I shall.
I am 23, and have no life for I live on a Mountain away from civilization. I work night shifts but answer most hours of the day. I am looking for partners for one on ones as well as Co-Gm's to throw ideas around with.
I like to do rps in a google Doc because I do eventually reread them for fun. I prefer to write as males and seldomly play a female unless my partner can play both. And I usually use Discord.
Phantom#0551
Rules/Expectations
☆ I want someone who can post rather quickly most of the time. I get it if your busy, it's understandable just let me know. I myself get busy with work.
☆ Bouncing around with ideas. I like to bounce ideas around so don't be scared to say something to me.
☆ Legitimate writing skills. It does not have to be perfect but be readable and understandable. I use my phone so sometimes auto-correct will put in a random words. I need at least a five sentence. One sentence when I give you a paragraph or three is unacceptable and I will leave.
☆This is not a must. I am a writer, I write stories on wattpad and for those who are willing I will turn our role plays into stories for others to read. Credit is given where needed.
☆ I am preferably looking for someone to be a long term partner who can play females and males. I often play males because I find it more interesting, however I play males so often I do like to change it up.
☆ When needed you must be able to play multiple characters. I often do so I have more to write when I don't have much for my one character to do.
Writing Style Sample:
Scattered clouds covering the azure sky above with white cobblestone below the horses hooves. Men, women and children alike cheering for the return of heros, returning from a campaign to save the capital city from monster attacks. "It's him! Young Lord Derrida Ivuen." A woman whispers to one standing next to her. "The Reaper. He is as handsome as rumors say but he looks equally terrifying." She explains. Two heroics rode through the city in clocks, one in particular stood out. He was lean built, stunning electric blue eyes and black tresses that fell just past his shoulder. This man, from this day forth this man was coined the name Reaper. A knight retrieving a name such as this was an honor all on it's own and to one so young was unheard off.

He seemed to be in a daze when a heavy hand from the Male next to him clapped his back. A loud roar of hearty laughter from beside him caused him to look towards the Male. Tanned flesh, blonde hair, brown eyes and a built three times the size of him. This man was Sir Alexander Leonhart, Lion of the West. "You should be excited to be home boy.
I'm sure that wife of yours has been waiting patiently these last three years." Alexander explains with the biggest grin. The raven haired Male sighs. "Perhaps. Then again she might not be. Who can say." Derrida shot back.

Alexander laughs once more pounding on the poor males back. "A hero and a title! Your family should be proud kid." He smiles. After those few words exchanged between the two nothing was further uttered. A hero, legend and even a knight of the highest rank under the commander of the whole military wasn't something he even thought of. Restoration of a family who risked it all for him was the ultimate goal. A small piece of fabric carried by the wind flew pass him. This reminded him of his wedding three years ago. Specifically the dress his bride wore.

That day was much like any other truthfully and their was nothing special about it despite the fact he was getting married. Rubbing his temple with the tips of his fingers after running around doing this and that. With his back against the outer wall of his in laws family estate, watched as the servants put together a ceremony setup in the garden near their forested backyard. No more than what seemed to be ten beige chairs sat on either side of an aisle created for the bridal party to walk down to the altar decorated beautifully with flowers and foliage.

Definitely the work of his brides mother. She was known to have enjoyed parties, so much so, she had a knack for planning and throwing the most elaborate ones. Though this seemed a bit calmed down in comparison, he was sure that their guests would have plenty to talk about. But honestly he wondered if their would be any real guest.

The Male knew all too well his wife's family didn't have much of a liking for her. They basically paid his family a large sum to take her. Though he had intentions of marrying her since they were children. He highly doubted she even remembered him.

Looking up to where the altar stood, Derrida thought about how he would feel when he finally saw his wife standing there in front of him. More his thoughts wondered to how she would feel. It wasn't much longer that he was being escorted to a room to get ready himself. "This wedding really isn't befitting either of us." He mumbles to himself.

With a deep breath he left the room to wait for his bride to walk down the aisle.
☾Pairings!☽
First role is your role, second role is mine.
Also feel free to suggest a pairing this was what I just happened to think off atm. Wants to suggest a pairing go for it! Also none of these have an actual plot so we get to brainstorm. Yay! I am fine for mxm mxf fxf.
The listing go like (your role) x (my role)
Sister × Brother's Best Friend
Nerdy Girl × Jock/Popular
Poor × Rich
Vampire × Human
Mermaid × Vampire
Heiress × Bodyguard
Bodyguard × Heir/heiress
Normal Girl × Mafia Boss
Royal Designer × First Prince
Normal Rich Girl × Prince
Lady × King
Human x Kitsune
King × Queen (it's a craving and I have an idea below)
Have a pairing idea let me know, these are just a few after all. Have a plot also let me know I am down for most things.
Last edited: