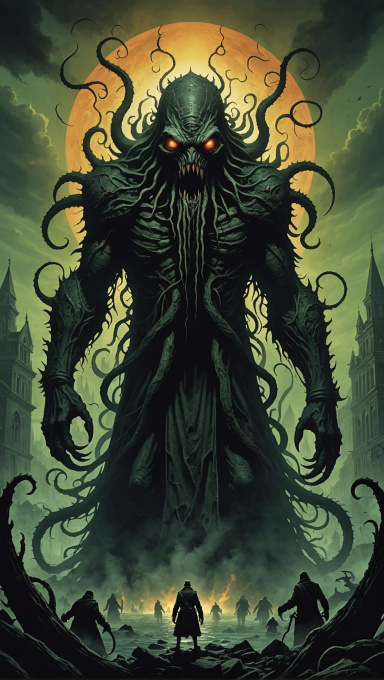 Waiting for Wit
Original poster
SECURITY DEPARTMENT
FOLKLORE MEMBER
Invitation Status

Looking for partners
Posting Speed

1-3 posts per day
Multiple posts per week
One post per week
Slow As Molasses
Online Availability

On fairly regularly, every day. I'll notice a PM almost immediately. Replies come randomly.
Writing Levels

Adept
Advanced
Preferred Character Gender

Primarily Prefer Male
No Preferences
Genres

High fantasy is my personal favorite, followed closely by modern fantasy and post-apocalyptic, but I can happily play in any genre if the plot is good enough.
Rioka gave Astrid's dress one final check before she stood again, her tail causing the hem of her skirt to sway as it shook back and forth in excitement. "Don't worry, Your Majesty. I'm sure it will go great!" the sweet-voiced woman said with excitement. "You can…"

Rioka's mouth snapped shut before she could finish her sentence. She had been about to suggest the fairy empress tell her all about it later, but the little bit of etiquette Rioka had managed to cram into her head in the few hours that had passed told her that would be a terrible faux pas.

"You can… you can…" She had to think of something quickly. "I'm sure you'll be able to boast all about it later."

Well, that would have to be good enough. The grey-furred maid was giving her another disappointed look, and Rioka could only do her best to avoid making eye contact.

The maid bowed her head deeply. "Please follow me, Your Majesty," she said. "I will lead you to the council room."


---

In a circular room at the top of the Dragon Tower, eight people sat at a round table. The late afternoon sun streamed in through the clear glass windows that filled all the walls, and the silver city of Myriean glinted far below them. It was clear that the people that surrounded the table were in the middle of an important discussion, as an air of gravitas filled the room.

"She'll be here soon."

Despite the fact that the table was round, there was still a clear division of power between the people sitting there. Approximately one half of the table sat seven of the eight people. On the other hand, the golden-haired man who had just spoken sat alone on the other half, accompanied by nothing but an empty chair. Golden horns rose up from his head, sweeping back over his mane of blonde hair, and his emerald green eyes moved from one person to another.

"As this will be her first time meeting you all, I expect first impressions to go off flawlessly. Understood?"

"Don't worry, Your Majesty," a thin elf with perfectly white skin and hair replied, a charming smile crossing his face. "We're all looking forward to meeting our future Empress."

The other six nodded in agreement to the elf's words. One short dwarf was continually polishing his glasses, the motion seeming more habitual than intended to have any real effect.

Just then, two quick knocks sounded from the floor, echoing up the short curled stairs that rose from the lower floor into the room.

"She's here," a stone-skinned woman with a fierce, protruding brow muttered unconsciously. To her left, a giant, humanoid ant began to nervously clean his antennas with his front legs. One by one, they rose from their seats, until the only person remaining seated was the golden haired man at the head of the table. All of them turned to face the stairs that led into the room.