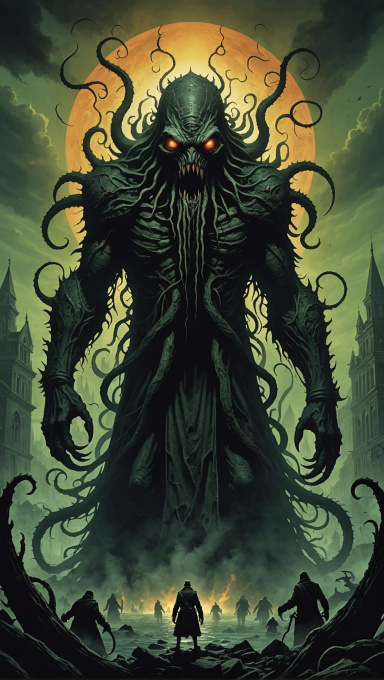 Waiting for Wit
Original poster
SECURITY DEPARTMENT
FOLKLORE MEMBER
Invitation Status

Looking for partners
Posting Speed

1-3 posts per day
Multiple posts per week
One post per week
Slow As Molasses
Online Availability

On fairly regularly, every day. I'll notice a PM almost immediately. Replies come randomly.
Writing Levels

Adept
Advanced
Preferred Character Gender

Primarily Prefer Male
No Preferences
Genres

High fantasy is my personal favorite, followed closely by modern fantasy and post-apocalyptic, but I can happily play in any genre if the plot is good enough.
Kilroth had to restrain a chuckle as he watched Astrid whirl around in shock. He couldn't help but find it almost cute how wrapped up she'd been in her own world that she hadn't noticed his presence. However, he was still maintaining the stance of doing his best not to offend his future wife, and laughing at her would doubtless only serve to turn her even further against him—if such a thing were possible.

To distract himself from the situation, Kilroth focused on the matter of the book. "Ah," he said, before vaguely gesturing towards the front of the library. "When you enter the library, there's a slot on the left wall, covered by a hinging bronze plate. If you slide the book through the slot, it will be put into a basket, and that let's the automatons know it should be returned to where it belongs.

"But, if you'd like to put it where it goes regardless, you can open the inside cover. There should be a number written just on the inside, followed by three letters. It's a code that tells you what the book is about and, by extension, where it belongs in the library. If you get it numerically and then alphabetically in order, that's the right spot."

The system had been developed by a former member of the Department of the Treasury, who had adored numbers almost as much as he adored books. It was perhaps unsurprising that he'd created a system that combined the two. However, it had greatly eased the burden on library workers, especially those in the Royal Library who had previously needed to know where to find thousands upon thousands of books. No one had ever proposed a better organizational system, and therefore it remained.

"As for the room, I may have temporarily laid claim to the table, but the rest of the chairs are still open. I've always found it the most comfortable room in the library. You're more than welcome to stay, though I figure it may be me disturbing your reading, and not the other way around."

As though to confirm Kilroth's point, the little mechanical creature came trundling into the room a second later, another stack of documents in its arms. It sat them down on the edge of the table with a notable thunk, before bowing slightly and shuffling away once more. Kilroth let out a sigh that was somewhere between amusement and irritation as he quickly checked the documents, before glancing up at Astrid once more.