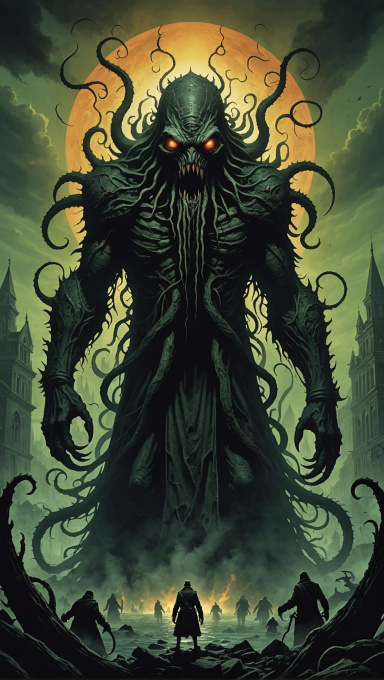 Waiting for Wit
Original poster
SECURITY DEPARTMENT
FOLKLORE MEMBER
Invitation Status

Looking for partners
Posting Speed

1-3 posts per day
Multiple posts per week
One post per week
Slow As Molasses
Online Availability

On fairly regularly, every day. I'll notice a PM almost immediately. Replies come randomly.
Writing Levels

Adept
Advanced
Preferred Character Gender

Primarily Prefer Male
No Preferences
Genres

High fantasy is my personal favorite, followed closely by modern fantasy and post-apocalyptic, but I can happily play in any genre if the plot is good enough.
"You are correct," Kilroth agreed easily enough. "I have never been married before."

He had ruled as the emperor of Shaden since the moment he'd dug out a kingdom from within this fjord, and nearly a millennium had passed since that day. Yet, never once had there been a figure who had swayed his heart.

He'd never before seen the purpose of an Empress. Not until the day he'd caught that faint glimpse of Astrid's presence on that battlefield, and the conclusion of his dream had suddenly unfurled before his mind's eye.

Now it was simply time to see if it could become reality. This wedding would be the first step.

Good impressions... Everyone in the palace was simply thrilled to see him getting married. For those who worked close with him, there was no room for doubt on decisions that he made this firmly. Even if they didn't understand why he'd suddenly selected a foreign woman from a separate kingdom, a kingdom they were at war with, they would still have faith that they simply hadn't seen or understood his plan yet.

And it was true.

For the citizens, there had never been any reason for their trust in him to waver. If Astrid truly hadn't wanted the wedding, he would have found a way for it to work.

But if she was willing to accept things... it would simplify matters.

The sight of the sudden spark of passion forming within her eyes caused a smile to momentarily flicker across Kilroth's face. Her expression stabilized him. From those two strange moments of something that had almost bordered on intimacy between them, it had now gone back into familiar territory. She was testing him, and there was nothing Kilroth was more familiar with than reacting to those who sought to see just how far they could push the boundaries.

"I fear you'll need me for a fitting before that date," Kilroth said, his words accompanied by a faint laugh. "But if you truly wish to keep the details of the wedding a secret, just tell Minesh. I'm sure he'll find the opportunity to exclude me quite entertaining." The thought of the unnatural smile that would spread across the elf's normally sweet and gentle face at that kind of order was enough to cause Kilroth to chuckle slightly again.

"You'll have to be careful the treasury reports don't reach me as well," Kilroth continued, finding himself growing more amused at this thought exercise of what it would take for a secret of this scale to be kept from him. "And make sure that the servants aren't gossiping about it in earshot of me. It'll be quite the trick. You'll need to get a lot of people to help you to pull it off successfully."

This was actually starting to seem like a great way to better integrate Astrid into the palace.