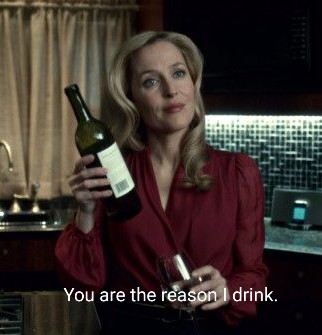 Caffiene Addict
Original poster
Posting Speed

Speed of Light
Multiple posts per day
1-3 posts per day
One post per day
1-3 posts per week
One post per week
Writing Levels

Intermediate
Adept
Advanced
Prestige
Preferred Character Gender

Male
Female
Genres

Fantasy, Adventure, Action, Romance, Dark, Yaoi, Yuri, Furry, Magic, Dark Magic, Epic, Historical Europe, Historical Asia, Multi-Universe, Multi-Character, Taboo relationships and many, many more.

I am attempting to get back into RPing more often and exercise my writing abilities. I'll be going through my inbox and clearing our all my dead RP's and I'm looking to find some partners once more. Help me with this endeavor, please?

Things I search and strive for...
-Long Term: I really like partners I can really create a long story with. I want to really dive into another world. I completely understand life, events, and all others in between. All I ask is that you just let me know what's going on.
-Literate: I don't use chat speak. I don't shorten words or sentences. I am not requiring nor promising novels, but I'm trying to improve my writing... so...
-Romance: I can do a mix of all genders. I love my Male/Male over all, but I have no problems with any other mix. However (and that's a BIG however), I normally prefer a submissive position in the relationship. That doens't meant submissive personality, it just means I usually play bottoms. I can DEFINITELY double up.
-Adult Romance: I am an adult. I RP with adults. I can do Fade to Black all the way to Explicit. I draw the line at certain things, so just ask me and I will let you know.
-Communication: I prefer PM or Skype.
I hope that's all alright! My current cravings and favorites below. Then after that are some plots rolling about in my head. If you have any you want to throw at me, please don't hesitate!
Fandoms: (Keep in mind, these are current and/or some of my fave, so ask and I might know others)
Anime-
Hellsing
Sailor Moon
Food Wars
Yu Yu Hakusho
Rayearth
TV Shows-
NCIS
Hannibal
(If someone will do Hannibal/Will with me as Will, I would be so frickin' happy and I will be SO good to you.)
Castle
Bones
Xena
Universes/Books/Comics-
DC
Marvel
Harry Potter
Lord of the Rings
Video Games-
Skyrim
Random Plot Gems or Couples:
Epic Adventure - Lord of the Rings Style World with lots of questing. Can do multiple people.
Vampires & Weres - I can do modern or old era. I love them all... except Twilight.
Certain Taboo Relationships - Ask me to elaborate on this if interested.
Alpha/Beta/Omega - The setting can vary
Plots involving Mpreg
Pet trade - Human spliced people or just people in general
Thief/Assassin
Fantasy - Dark or Light
I have so many other loves and likes, but I can't seem to write them all down right now. Please PM me if interested. These threads always seem quite bare because I don't tart them up well. However, my writing often speaks for itself.