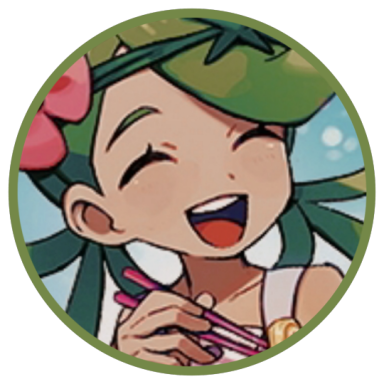 We're all monsters, living in a dream~
Original poster
Roleplay Invitations

One on One Roleplays
Posting Speed

Several Posts a Day, A Few Posts A Day, One Post a Day
My Usual Online Time

3pm - 1am (GMT / BST)
Writing Levels

Beginner, Elementary, Intermediate, Adept, Adaptable
Genders You Prefer Playing

Male, Female, Transgender, No Preferences
Playing Style- Passive or Aggressive

Meh, depends really. I tend to be more aggressive I suppose, but I find a good balance with my roleplaying partner and adjust my style accordingly.
Favorite Genres

Horror, gore, bloodiness, monsters, supernatural, fantasy, romance, criminality... I could go on.
Genre You DON'T Like

Furry, sci-fi, boring high-school, slice of life genres that are bland and don't have some twists somewhere.

Mai would never admit it, but she always had sympathy for Lucifer's other children; the ones who were cast aside simply because they weren't legitimate. She disliked the fact Lucifer, despite him being a good friend of hers, had been so careless and selfish and refused to acknowledge the consequences of his actions. That said, her sympathy didn't extend quite so much for Darius. He was a troublemaker and while she knew it was his way of getting attention -something he'd been rejected his whole life-, that didn't mean she was fond of the way he treated Apollo (who was undoubtedly her favourite). Knowing he was now involved only made her grimace, and despite the overwhelming urge to storm after the other and help him sort it out, she reluctantly fought it back and stayed sat where she was.

"I bet Mai's there too, isn't she? I used to like her, she was sweet to me when I was a kid. I guess Dad put her straight. Can't go giving the illegitimate kids any attention, that isn't how it works," tutted Darius down the phone, using his shoulder to press it against his ear while his hands busily worked on rolling himself a joint. He was no stranger to human life, having snuck out on visits - though when nobody really paid him attention, sneaking out really wasn't all that difficult. He knew far more about the world than he ought to and had picked up a few habits along the way, such as smoking weed, finding the effects were much stronger than the mild effect alcohol had on him.

"...He's your ex, Apollo. Get over it. You were dumped, happens to us all-- not me, of course. I'm actually attractive, nobody with clear vision would dump me," he boasted arrogantly, treading over to the car and motioning for the girls in the back to shuffle up so he could get in, offering them a grateful wink. "I'm about to get in the car, Apollo. We can talk another time. Maybe when I've killed all your friends here; maybe when I've slept with your lovely ex boyfriend. I don't know, depends how I feel, I guess."
Last edited: