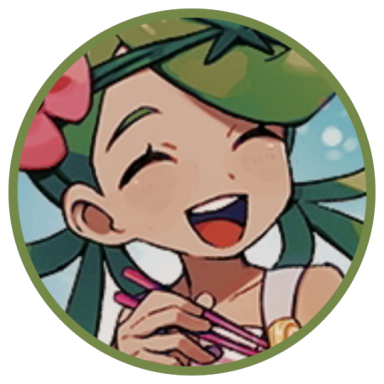 We're all monsters, living in a dream~
Original poster
Roleplay Invitations

One on One Roleplays
Posting Speed

Several Posts a Day, A Few Posts A Day, One Post a Day
My Usual Online Time

3pm - 1am (GMT / BST)
Writing Levels

Beginner, Elementary, Intermediate, Adept, Adaptable
Genders You Prefer Playing

Male, Female, Transgender, No Preferences
Playing Style- Passive or Aggressive

Meh, depends really. I tend to be more aggressive I suppose, but I find a good balance with my roleplaying partner and adjust my style accordingly.
Favorite Genres

Horror, gore, bloodiness, monsters, supernatural, fantasy, romance, criminality... I could go on.
Genre You DON'T Like

Furry, sci-fi, boring high-school, slice of life genres that are bland and don't have some twists somewhere.


​
Ever since he was a young boy, Elijah hadn't had many expectations for how his life would turn out. If anything, he could only ever anticipate it going downhill. With the parents he had and their method of raising him and his sister, high hopes were never something he could say to have. He was raised amongst violence and hatred, made to feel as though his very existence was disgusting, and his sexuality was something he had chosen to spite his parents. It wasn't, of course, but for a long time he was indoctrinated into believing that.
Somehow, everything seemed to fall into place for him. Up until he was 18, he had only been filled with hatred, rage and disgust for himself and for life itself. He had no real reason to be optimistic, even when he first got into university. Sure, Elijah believed that it could be a turning point in his life, something he could focus on to create a future for himself and for his sister, but he never truly believed he would succeed. When his parents had constantly told him for 16 years that he would never amount to anything, the idea that he could succeed at something or be happy just wasn't... a viable idea for him.
And then he met Apollo. It was a chance meeting, Elijah deciding randomly that he could afford to spend some of his limited cash on a hot chocolate; something he never ordinarily treated himself to. It was during that random decision that he saw Apollo buying himself a coffee, and the first moment he saw him was the very first moment he could quite clearly admit that he was in love with someone upon first sight. What followed was a few days of getting to know him, unaware at first that his presence around Apollo was a selfish act on the demon's part, made solely to earn him a bodyguard. Eventually, after a few days, that selfishness made way for apparently genuine love, and it was over that year that Elijah could finally admit that he was happy. It was hardly a conventional relationship, and dating a demon (let alone the Devil's actual sole heir) was against everything he had been raised to believe, but that barely concerned Elijah. All he knew was that, to him, Apollo was perfect... even when he was directing the humans he gathered as servants to sacrifice people on his behalf. Elijah was no stranger to violence anyway, but murder? The idea would horrify him if anyone but Apollo was in charge of the ritual sacrifices. Instead, purely because it was Apollo, Elijah would calmly stand beside him and observe with a faint smile on his face, gaining happiness from it for the simple fact Apollo was happy.
He knew the relationship was incredibly close, that neither of them could cope being without the other, and how others might perceive that as unhealthy - but any criticism of the relationship was only met with Eli's anger and, obviously, nobody wanted to provoke that.
Yet, recently, someone had. Elijah had overheard two guys randomly commenting how 'fucked up' Elijah's relationship was; how unnaturally close he was to Apollo who, the men stated, was a 'freak' for the way he presented himself. What followed was, quite unsurprisingly, a fight, which left Elijah quietly allowing Apollo to patch up his bloodied knuckles and bust lip. It was something that had become common over the year, Eli growing accustomed to wandering into Apollo's lavish dorm, setting himself down and allowing his boyfriend to clean up the inevitable blood and bruises.
"They were being dickheads, Apollo. They fucking deserved what they got. Called you names, called me a loser. If anyone deserved it, it was those guys," he confirmed with a nod, wincing at the pain caused by speaking-- though it didn't stop him grinning to himself once he took in the other. "You look extra cute today-- that's a new top, right? It's cute on you."