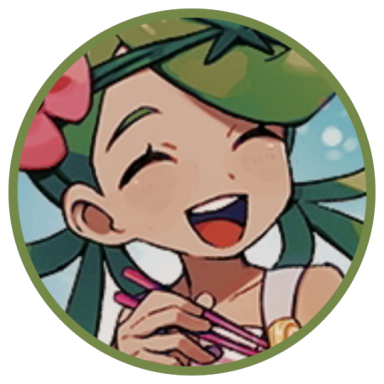 We're all monsters, living in a dream~
Original poster
Roleplay Invitations

One on One Roleplays
Posting Speed

Several Posts a Day, A Few Posts A Day, One Post a Day
My Usual Online Time

3pm - 1am (GMT / BST)
Writing Levels

Beginner, Elementary, Intermediate, Adept, Adaptable
Genders You Prefer Playing

Male, Female, Transgender, No Preferences
Playing Style- Passive or Aggressive

Meh, depends really. I tend to be more aggressive I suppose, but I find a good balance with my roleplaying partner and adjust my style accordingly.
Favorite Genres

Horror, gore, bloodiness, monsters, supernatural, fantasy, romance, criminality... I could go on.
Genre You DON'T Like

Furry, sci-fi, boring high-school, slice of life genres that are bland and don't have some twists somewhere.

"I feel bad for him though, I-- don't get me wrong, I hate what he's doing, but... he doesn't really have anyone and I-- I don't know. Maybe you're right. It's best to cut ties. He was happy to have you and Agnes killed, so... so yeah, of course you're right," he nodded as he cautiously watched the demon glance about for a car of his suiting, eventually (and reluctantly) settling on some old Range Rover. It was far from the fast sports car he had been keen on, but time was of the essence; the sooner he got them home, the sooner he realised he could start on his charm offensive to win them over.
He hadn't planned on sticking around for more than a month, having plans to return to his life back home to support his mother, even if they hardly had the best relationship. The woman couldn't care less about him but Darius had always felt obligated to loo out for her nonetheless, being the only family member he was happy to be around. However, a year soon passed by in the blink of an eye and he hadn't returned to Hell, not even for a day to collect the belongings he had down there.
Similarly, Elijah never did return to London to collect his things, nor did he return to even see his sister - though he did call and text her at least once a day, and often met up with her halfway between their different locations so he could see her in person. He had settled in Brighton, splurging most of the remaining finances in his bank account on an apartment beside the sea. It wasn't fancy, nor was it particularly large, but its location rocketed the value and he was happy to treat himself because of it. Without the luxury of a boyfriend who was happy to buy him things, Elijah had to find a job; a prospect that became overwhelmingly difficult given his lack of qualifications.
The first few months of the new life hadn't gone particularly well, but everything seemed to fall into place halfway through the year: he found himself a job working at a bowling alley and arcade; he quit smoking and drinking alcohol; he entered anger management and took medication to control his rages, and, perhaps most surprisingly, he joined the local church after rediscovering his religion. He had absolute proof that Heaven existed -if Hell did, then so did its counterpart- and, even after his horrendous childhood, he somehow fell back into his religion, finding that it gave him something to be passionate about. The church he joined was far more forgiving than the religious principles his parents had held, and it was the first place he really found himself making friends, no longer holding that bitterness that he used to display to anyone and everyone. It was a complete 180 from his old life, but the changes were exactly what he needed. He felt
happy
and, even if he wasn't the same person he was a year ago, he thought he'd changed for the better. The Elijah of the past would never have had the temperament to invite guests into his home and throw a dinner party; the new Elijah not only did that, but excelled in the social situation, often inviting over friends from the church to enjoy an evening together. Given the drastic change, it was inevitable that he'd find himself someone who supported that; who didn't encourage the raw, wild tendencies like Apollo had. He found himself a boyfriend from work who was sweet and who wouldn't hurt a fly, being just the sort of supportive figure Elijah decided he needed in his life. The less his boyfriend reminded him of Apollo, the better.
It was only after this year that he was finally comfortable enough to have his sister visit him. He hadn't wanted her to arrive when his life was a complete mess, knowing she would only worry and concern herself with it. Only after the last six months when everything was on the up did he finally extend the invite to her and Cameron, being confident enough with his decorated apartment and his comfortable life to finally have her around. He had spent most of the early morning making sure everything was perfect, and it was, but he was still anxious that his sister would find fault somewhere. It had been a year since the incident that he felt had made her hate him, and while they had gotten over it, he still held guilt, which was why he was so desperate for everything to just be
perfect,
if only for her.
He was so frantic, in fact, that it as left to his boyfriend,
Benji
, to answer the door for them, opening with a wide smile at finally being able to meet the couple he had talked to frequently over video call in person.
"Your brother's busy, trying to multitask in the kitchen or something. I don't ask when he's this frantic, he makes no sense," the freckled boy snorted, his cheery persona being a constant for him - it was one of the reasons Elijah fell for him in the first place. "God, are you both tired? It's not that far but the roads are
crazy
on a weekend, huh?"