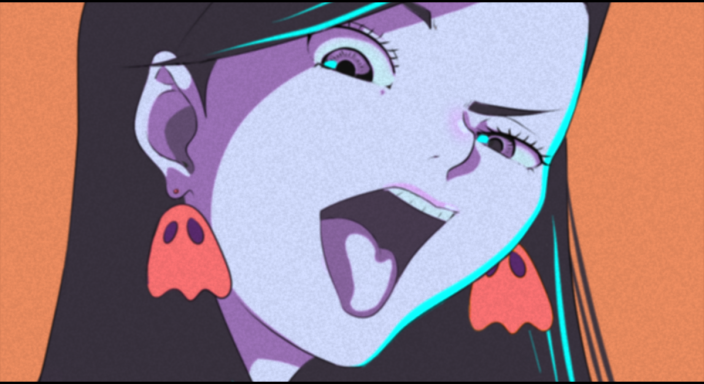 Of Lies and Stories
Original poster
FOLKLORE MEMBER
Posting Speed

Multiple posts per week
1-3 posts per week
One post per week
Slow As Molasses
Online Availability

Sporadically, Though out the Day
Writing Levels

Give-No-Fucks
Adaptable
Preferred Character Gender

No Preferences
Genres

- Modern/Magical/High Fantasy
- Paranormal
- Romance-ish
- Supernatural
- Original
- Fandom
- Action
- Adventure
- Espionage
- Apocalyptic
- Alternative Reality
- Genre-Bent Reality
- Steampunk
- Cyberpunk
- Dieselpunk
- Magipunk
- Sci-fi
- Superhuman
[Dash=red]


[/dash]
[Dash=red]After years of being non-existent, the world renown Pokemon Master, the mysterious Red, finally resurfaces and his return to the Pokemon World is not without cause, as you soon find out. He's quick to announce the opening of a tournament like no other, completely disregarding the traditional Pokemon League in the process, and encourages trainers of all walks of life, of various skill and talent, to take part. "But be forewarned," you remember him saying, his words both smoky and severe. "You can and will be eliminated from the tournament. If that happens... Don't intend to find out."

Despite the ever so cheerful word from the sponsor, you and many others rise to the challenge. After all, with your assembled team, how can you possibly loose? Unfortunately for you, the invitation draws more than just trainers.[/dash]

➜ The tournament will take place on an island as mysterious as the person who seemingly owns its, filled with lush forests, rocky terrain, sprawling caves, and many hidden dangers; teeming with Pokemon from all known regions.
➜ Special battle arenas have also been supplied, though whether or not they are utilized is completely up to the trainers. They offer special field advantages and provide a more comfortable battle environment for Pokemon who would otherwise not be supported by the surrounding environment.
➜ Leaving the island in any way results in immediate elimination, excluding battles utilizing water and air elements.
➜ Pokemon battles are only the half of it. Be sure to be well equipped with basic survival gear and prepare for a long stay.
➜ Any Gym Badges earned from the League should be left at home or anywhere else safe. The Tournament will instead utilize chips with a Pokeball patterned encircled by gold.
➜ Each trainer will start off with three chips and to earn ten of them grants each trainer admittance into the finals, which will be held in the large manor located on top of the tallest mountain.
➜ Trainers can earn chips by betting a set amount on a battle. If the trainers loose all chips, they will be removed from the island.
➜ After spending a lavish night in the manor, finalists will have to battle each other before the last one standing battles Red, determining who really is the Pokemon Master.

➜ Only six Pokemon can accompany you during the Tournament. Preferably from the region you signed up in, be it your home or otherwise. Any Pokemon caught on the island cannot be used in official Tournament Battles with one exception: you exchange the new Pokemon for one already on your team at the cost of one PokeChip.
➜ There will be no fighting over who wins or loses! If this becomes a problem, I will start determining the loser and the winner of each battle myself.
➜ Battling NPCs is highly encourage. NPCs can be played by another player or mentioned during a time skip.
➜ For Pokemon who have a chance at inflicting status effects the trainer must roll a ten faced die. Any number above five will inflict the status effect. To roll die you must post your reply/attack -> click "more options" -> throw a die -> input needed information -> wait for the person responding to you to fill in the status effect in their post.




Still Accepting Characters
One Character Per Post Please!​

Trainers
➜ Munira || Female || Hoenn Region || Noctis the Devious



➜ Tyrannt || Male || Kanto Region || TyranntX



➜ Lucy || Female || Kanto Region ||TyranntX



➜ Kiku || Male || Kalos Region || Lizzy



➜ Richard || Male || Johto Region || ResolverOshawott



➜ Primera || Female || Kalos Region || Citrus




Neutral
➜ Leila || Female || Hoenn Region || Noctis the Devious



➜ Pierre || Male || Sinnoh Region || Noctis the Devious



➜ Aoko || Unknown || Kanto Region || Lyaoko



➜ Tsubasa || Female || Kalos Region || Crow



➜ Monkulus || Female || Kalos Region || ResolverOshawott




Team Rocket
➜ Risk || Male || Orre Region || Crow




Eliminated
➜ D'jani || Female || Hoenn Region || Shadows
➜ Vance || Male || Unova Region || NyanCat15

00. New Horizons || End
Competitors meet on a ship sailing towards the island with little information on what to expect. Here trainers recieved a PokeChip case to contain their PokeChips and a digital map detailing terrain and locations of Pokemon Centers. No Pokemarts are present on the island.
01. The Mysterious Island
Now on dry land, competitors have been locked out of the Checkpoint, a settlement housing the docks where competitors initially disembarked, marking the official start of the competition. Kiku and Pierre are quick to form an alliance as well as Leila, Munira, and Tsubasa. Battling a stranger met in the woods, Risk wins his first PokeChip while Tyrannt is in the middle gambling away a PokeChip in a two on two battle. Meanwhile, Primera rests in a meadow wanting someone to challenge, and back at the gates of the Checkpoint, Tsubasa wastes no time challenging Richard to a full six on six battle.

CharacterSheet
Name:
Age:
Side: [Trainers, Team Rocket, or Neutral]
Experience: [How long have you been training Pokemon?]
Strengths: [Battling and In General]
Weaknesses: [Battling and In General]
Appearance:
Region:
Personality:
Short Bio:
Willing to Play NPCs: [Yes or No]
Pokemon Team: [Using
Bulbipedia
as a reference, your Pokemon can know all moves depending on Trainer's experience. Trainers with a year or less of experience will know only starter moves plus one for ever three months.]
Species:
Nickname: [Please remove if this doesn't apply]
Type:
Special Ability:
Hidden Ability:
Last edited by a moderator: