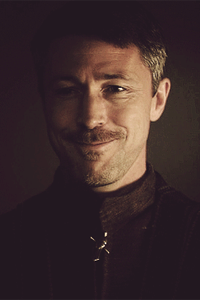 A thought often makes us hotter than a fire.
DONATING MEMBER
Roleplay Invitations

Not Taking RP Invites at this Time
Posting Speed

One Post a Week, Slow As Molasses
Writing Levels

Adept, Advanced, Prestige, Douche, Adaptable
Genders You Prefer Playing

Male, Female
Playing Style- Passive or Aggressive

Usually aggressive, but can switch to passive if it makes sense for the character/scene.
Favorite Genres

Fantasy is my #1; I will give almost anything a chance if it has strong fantasy elements. Post apocalyptic, superhero, alternate history, science fantasy, some supernatural, romance, and a few fandoms (especially Game of Thrones) are also likely to catch my eye.
Genre You DON'T Like

Horror, western, pure slice of life.
As always, don't read this right now if you don't want spoilers for IC post things. 8D
First order of business, Astaroth has decided to drop out of the roleplay due to the simple and understandable reason of not feeling it any more. Rather than just casting Griselda aside as another leymind zombie person, I've instead gotten the chance to show that not everyone who gets mindfucked by the leyline influence gets so vastly overwhelmed by it. Effectively she's no longer a party member, but you might see her around doing things here or there.
Second, Pahn has gotten far enough away from dying status to make a post, hooray! That means our active party member count is still 6, so we're all good on that front.
Third, there's a new lore thingy in the History and Lore post. See the Meddling Gods tab there, or the spoiler below the adventure log of the same name, to read a little tidbit about the ubiquity of gods in the world of Ethcolan.
And finally, while it would be cleaner to get you all to pick whether to stay and help purple coat dude or just hurry on by, it's not the end of the world if you guys split up a bit. Timing will be a little weird though, so if some stay behind and others keep going, the keep going folks might be stuck walking along that road toward the keep for a few posting rounds while the others do some investigation or crowd clearing, so maybe do some group OOC decision making if you want to avoid that awkwardness. Your call, I'll roll with whatever happens. :D
Introduction of the memoir of Godchaser Calus

For those who know where to look, gods are damn near everywhere. Some people have this notion that gods are always off in their own realm, paying no mind to us mortals, but they're just plain wrong. I estimate that in any given major city at any given time, there's probably at least two gods there, likely more. There are thousands of gods, after all, so of course they're all over the place. The best way to find them, and the logic one must follow to earn the title of Godchaser, is to chase disaster and calamity.

I met my first god when I was just a boy of six. My village was wiped away in a horrible flood, and a strange man showed up to survey the wreckage. He was a portly fellow who asked about how exactly the events transpired, taking notes all the while. That was Berzen, God of History. He was the one I ran into most often, in fact, and we ended up something like friends before I got too old to travel. He was alright, Berzen. Kind, liked to laugh, always told a good story, willing to give you some help in trade for a story he'd never heard.

Don't let that fool you, though. Most gods are no better than pests. The Small Gods are the worst of the lot. They skitter around, seeking tragedies with relation to their aspect, and when they arrive they soak it in with glee. I met the Goddess of Floods once, damn near stabbed her when she recounted the destruction of my village like it was a fond memory. Hard to say if they actually cause these troubles or just get drawn to them because of their nature, but either way they're like flies flocking to fresh dung.

I spent my whole damned life trying to understand the gods, meeting as many as I could and talking to those who'd spare me the time of day. Can't say I came out with a positive opinion of the lot. Lucky me, I was never the worshipping sort, so the realization that I felt disdain for gods as a whole never caused me any distress. I get a few folks every turn of the moon, coming to ask me for my wisdom about the gods and how best to serve them, and the damn fools seem offended by my answer. That's why I'm writing this book. When you read everything I've seen of the gods, you'll see them as I do: they're just like mortals, a pack of terrible people who sometimes manage to do a good thing, and all that makes them different is how much power they've got.

Of course, most people are stupid and useless just like the gods, so I figure this book won't make much of a difference in the end. Can't fault an old man for trying to find meaning in his final days though, so here goes nothing.

Editor's Note: The unfinished status of this memoir is due to the fact that Godchaser Calus was struck dead by a spear made of bone flying through the wall of his home and pinning him to the opposite wall, where he remained stuck until he bled out. No culprit was ever found, though investigators noted that it would have taken a siege ballista to launch the spear with that much force, and the small mud path showed no signs of such an implement being brought to bear upon the writer's home. The work ends on Calus writing of the time he met Sharza, Goddess of Death, and claims that he had found out some deeper truth about the Goddess that he would reveal at the end of his story. It is left to the reader to make what they will of these possibly related events.
1