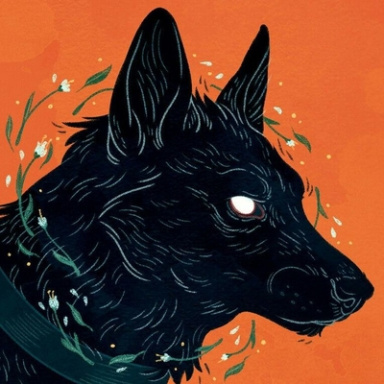 Thieving Griffon
Original poster
Gather around, little ones, for I have a story to tell.
​
A long, long time ago, our land, Atlas, knew peace. This was the time of King Cedric and his three princes, when not all of Atlas was yet charted and people thought that the lands to the far east were laden with half-demon, half-human warriors that spun songs with their swords. It was a frightening time for most, as many had not formed bonds with Pokemon as of yet-- and thus, they stayed shut tight in their homes, frightened of the beasts that prowled the wood. Pokemon were all that they had to worry about; united under one banner, King Cedric's kingdom, called Thurne, did not wage war at all-- not even with the mysterious lands to the east. Everyone lived in harmony, and, with time, even man and Pokemon learned how to live side by side.
​
Alas, during a very hot and humid summer, poor King Cedric fell gravely ill. Wrought with fever and malaise, he fell into a deep slumber from which he would never wake. His three sons, Tomas, Jerome, and Milet, all stated that they had a rightful claim to the throne. What could have otherwise been solved with decency and honor developed into a very bloody war among kin. The war, called the Great War, ended up with a divided, ruined Thurne. King Cedric's beloved kingdom was torn into three. At the helm of each kingdom was a spiteful, sour, and sniffling prince. The three princes had gotten what they wanted. A crown upon their heads. Armies at their feet. Countless people and Pokemon died in their names. Yet, were they sated? No.
​
During the Reign of the Three Kings, more and more wars were waged. Blood dyed the soil red and rain fell like tears from the heavens. Battles even spilled to the far east, coming to a point in which men and Pokemon fought against strange people from strange lands. The bloodshed did die down, eventually. Whether it was because of the deaths of those three terrible princes or because people had become tired of fighting, squabbles between the five nations of Atlas faded away. Knights, warriors, farmers, maidens of generals... many decided to settle down and start families, build homes. Pokemon were reared beside children, strengthening the bond between man and beast.
​
Yes, the horrors of the Reign of the Three Kings and the Great War faded away into the past. For those of you who are well-versed in history, you know that this all took place roughly two-hundred and sixty years ago. Now, it is a better time.
​
... but do the grudges fade away? Do we forget of the blood that was spilled? The lands that were scarred? The kings of the west and the emperors of the east often do not push aside their differences. There is always an argument about religions. Of differences in peoples. They mull over the corpse-ridden past of Atlas. They dream of conquest or label each other as heretics. It may be a time of peace in Atlas, but its five kingdoms are much like a boiling pot. Kindle the flame, just a little, and everything will boil over.
​
Heed this, children... if I were you, I would not even trust the shadow of a friend. For I see dark clouds rolling over Atlas, and I fear that a storm brews in the horizon...
​
Hello everyone! It's Luminosity with yet another RP. This time, it's a medieval Pokemon roleplay. This idea stems from one that I've been doing and re-doing for a very, very long time, which is why I'm super excited for it to be brought back to the spotlight. I'm sure that you have a lot of questions, so here's a bit of information that you might want to know before you commit to this RP.
​
RULES​
Please note that this is a 18+, high-casual/semi-advanced roleplay. While I don't expect novels for posts, I would like for you to please take your time creating your characters and writing your posts. We all make mistakes, and that's fine, but if your post gives me a headache to read, then that'll be an issue.

Do not ghost us. If you need to step away from the RP, please let me know.

I will listen to people's suggestions and ideas for plot development and etc. However, my final decision is law.

Once this OOC goes up, I will create a discord and PM the invite link to those who have already proclaimed interest. Please be active on the discord, as that is the easiest way for most people to get in touch with one another.

Please read the information I put up about each of the five nations, etc.

While we do have a handful of people, I don't want you guys to constantly pump out posts. Thus, we will be running on a semi-cyclic posting schedule. This means you should try to wait for everyone to post first before typing another post. If the person we're waiting for doesn't post in a week or so, then we may move on.

I get that we're all busy at times, but I would love it if players post once or twice a week.

Try to keep characters balanced! This means that if there's four girls and only one dude, then you should probably make a dude.

I'm not accepting certain types of characters. This includes: cute-sy/loli characters, transexual characters, or transgender characters. I'm all for inclusiveness in my RPs, but I don't think these characters fit in dark medieval fantasy RPs. Sorry.

Fill out all portions of the character sheet, please. Also, please follow the format of the character sheet.

I am a fun-loving person. I love it when we talk about things on Discord and make fun of characters, create ships, theories, and relationships. Don't hesitate to reach out to me for anything you need!

Have fun~
If you are still interested, below are a bunch of questions that you might have about lore and the world. Note that some of this information might be changed or removed in the future. If you have any other questions, feel free to ask!
How will owning Pokemon work?
Pokemon are not caught in Pokeballs, as they have not been invented yet. Instead, they may be hunted down, captured, and trained. Pokemon roam freely, much like your typical house pet, livestock, stray, or wild animal.
How many Pokemon can I have at once?
Many people, including the common soldier, have just one or two Pokemon at their disposal. There are several reasons for this. It takes time and effort to capture a Pokemon, train it, care for it, and keep it healthy. Another reason is that, the more Pokemon that you have, the weaker your bond with each one will be. While this isn't a huge issue for, let's say, a farmer, but for a soldier or knight, these bonds save lives on the battlefield.
Can I have any type of Pokemon?
No. You may not have legendaries (e.g. Rayquaza, Dialga) as they are considered either religious idols or myth. You may not have artificial Pokemon (e.g. Porygon, Castform, Genesect) or fossil Pokemon (e.g. Cranidos, Omystar). Pokemon that resemble man-made objects from future times (e.g. Klink, Magnemite) are also barred, but Pokemon that resemble things from medieval/renaissance times (e.g. Aegislash, Klefki) will be allowed. I'm considering allowing variations of Pokemon, depending on where they reside. I'm allowing evolved Pokemon if your character has a good reason to have one.

There are Pokemon that are more rare than others, such as Dragon-types, Fairy-types, and Ghost-types, along with starter Pokemon. Eevee and its evolutions are also kind of rare, but less so than starters.
Oh, can I have a Pokemon from the Galar region?
As of now, no. Once the game comes out, I will allow people to use Pokemon such as Wooloo or Yamper.
Will mega-evolution be a thing?
As of now, no. There is a possibility that there will be mega-evolutions through the plot.
Will Z-Moves be a thing?
Nope!
How will battles work?
Depends! On the battlefield, humans rely on their weapon and Pokemon. But often enough, their Pokemon will be busy fighting other Pokemon. So, there will be a mix of human vs human, human vs Pokemon, and Pokemon vs Pokemon. As for battles between Pokemon, there is no need to include basic moves in their movesets. For instance, a Charizard does not need to know the move "Bite" to chomp down on an enemy, or does it need to know the move "Fly" to swoop down on a foe from above. A Luxray does not need to know the move "Scratch" to claw at an enemy, or does it need to know "Take Down" to fling itself at someone. However, a Charizard must know "Flamethrower" in order to blast beams of fire. The Luxray must know "Crunch" to tear through the thick hide of a Rock-type or Steel-Type. I hope it makes sense!
Will shinies be available? (What are the levels of rarity in Atlas?)
Yes, although they are rare. The rarity of Pokemon will be based on this mediocre flowchart.
Legends (unobtainable) > Psuedolegends > Starters > Shinies > Eeveelutions > Dragons/Ghosts/Fairies > Every other Pokemon
To put it simply, here is a list of how many types of rare Pokemon I will probably allow in our roster:
Legends: NONE
Pseudolegends: None for a while
Starters: One max
Shinies: One max, maybe I can settle for two
Eeveelutions: Two max, maybe I can settle for three
Dragons/Ghosts/Fairies: Three max
Are there any other creatures in Atlas, other than Pokemon?
Nope. All beasts and creatures in Atlas are Pokemon. This means that we live with them, breed them, raise them, and even eat them. Pokemon also hunt other Pokemon.
Will there be magic?
No. Combat revolves around the use of weaponry and Pokemon.
What time period will this take place in?
This will be a medieval setting, so we will be using everything that is found during the dark ages/medieval times.
How many kingdoms are there?
Five; three resemble medieval Europe, while two resemble feudal Japan. Each of the western kingdoms worship different legendaries (Entei, Suicune, and Raikou), as do the eastern kingdoms (Lugia and Ho-Oh). All of the kingdoms have differences in culture and people.
How long ago was the last war? Between whom did it occur?
Let's say that the last war occurred roughly ten years ago. It happened between the nation which worships Ho-Oh and the nation that worships Entei, with some participation from the nation that worships Suicune.
Okay, where do we start?
There is going to be a tourney in which all of the royal families and several knights/soldiers attend. It's kind of a "friendly" competition that won't be so friendly; it will be a display of skill and strength. There will also be a big, grand old feast. This grants an easy, simple way to bring characters together.
Can I play as...
Most likely, yes. You can be a knight, child of a noble, a squire, a lady, a farmhand, or a starry-eyed individual who dreams of grandeur. All I'm asking is that your character be at least eighteen years old and under thirty. Hell, I even expect you to play as your character's Pokemon (and have them talk to other Pokemon, too)! They're an important aspect to your character.
NOTE: If you're a knight, squire, or soldier, you will most likely be male. There aren't many female soldiers walking about.
Why is this 18+?
I've decided to take a couple of steps away from the Fire Emblem/Final Fantasy type of fantasy and would really love a kind of mix between Game of Thrones and Pokemon. That being said, there will be adult themes, such as mentions of abuse, sexism, sexual relations, gore, blood, death, violence, and etc. There will also be a bunch of crudeness and raunchiness in speech and thought, especially among fellow soldiers! I don't feel comfortable having people under eighteen participate in this kind of stuff.
Last edited: