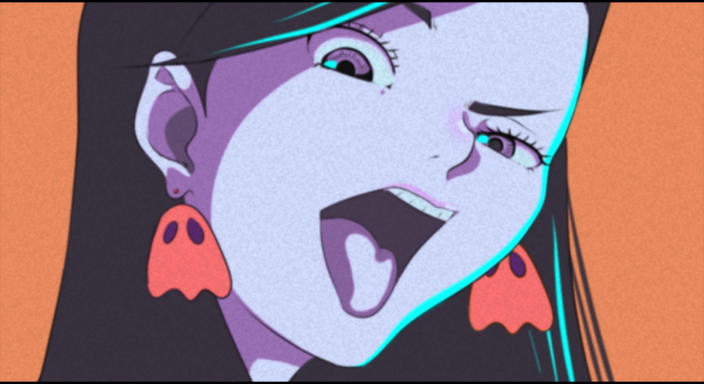 Of Lies and Stories
Original poster
Roleplay Invitations

Not Taking RP Invites at this Time
Posting Speed

Slow As Molasses
My Usual Online Time

Sporadically, Though out the Day
Writing Levels

Give-No-Fucks, Intermediate, Adept, Advanced, Adaptable
Genders You Prefer Playing

No Preferences
Playing Style- Passive or Aggressive

- Aggressive
- Passive
- Depends on how I Feel
Favorite Genres

- Modern/Magical/High Fantasy
- Paranormal
- Romance-ish
- Supernatural
- Original
- Fandom
- Action
- Adventure
- Espionage
- Apocalyptic
- Alternative Reality
- Genre-Bent Reality
- Steampunk
- Cyberpunk
- Dieselpunk
- Magipunk
- Sci-fi
- Superhuman
Genre You DON'T Like

- Historical
- Modern Slice of Life
- Most fan RP's that use pre-existing/canon characters.

---
HIROKYE 1#: ORIENTATION
---
All young heroes that were accepted into the Hiro Guild were instructed to meet back at the guild for orientation approximately a week after the closing to new applicants. They were also instructed to come in full hero gear; specifically safety gear. Upon entering the building, sidekicks were corralled into a large, dome-shaped room made completely out of an odd metal with the only breaks being four exits left gaping open for the time being. The feeling of being watched was ever present.

At fourteen-hundred hours exactly, all exits closed and blended seamlessly into the walls with the only indicator they were ever there being the ramps leading up to them. All sidekicks seemed to be effectively trapped. Without skipping a beat, a large screen materialized above the crowd of gathered sidekicks displaying a peppy looking woman with fancy black hair and decorative, dangling earrings. In her hand was a controller with a big red button

"Good evening, everyone!" she greeted. "You may know me as Remix, the 4 of Hirokye. Why don't we get started, shall we?" But before she could press the button, a large metalic hand rested on her shoulder. Two persons, one that looked to be completely made of metal and another essentially a human mantis, stepped in beside her.

"Before we get to the interesting bits, perhaps we should explain what's going on," the mantis woman said, shooting a look at her partner. As she talked, the mandibles on her face moved, revealing glimpses of a relatively human mouth. "I'm Quantum Mantis and this here next to me is Iron Will. I'm sure most of you have already heard of us but by the off chance you haven't; glad you can join us in the sunlight and open air." She seemed to smirk at her words but it was difficult to tell. Now it was her turn to receive a metal hand on her shoulder with an added bonus of a head turn of disapproval.

Appearing to no longer trust their colleagues with introductions, Iron Will stepped up and Quantum Mantis hurried to translates their sign language, "As many of you are aware there are some circumstances where you're grouped with someone you may not entirely know or with powers you're not entirely familiar with. Even we three don't always get to work together given our expertise in different areas. To simulate this, we purposely gave you no time to introduce yourselves and explain your powers. Look around, these strangers are now your teammates." Iron Will then turned back to Remix, who took a moment to even realize she was expected to talk.

"Fine I'll explain what's going to happen. You're currently standing in what we affectionately call the Spectro Dome, which is to say a large simulation chamber we use for training. Pretty cool huh? With this room we're about throw you into a cliché alien invasion because who doesn't like a good cliché? Only, you weren't apart of the task force sent in to deal with the aliens, you were apart of the task force sent in to search, rescue, and evacuate the civilians in the area. Don't worry about not having any previous training. This is mostly to get a good on idea on what kind of people we're working with."

"After all, what better way to get to know someone than in the middle of battle?" Quantum Mantis chimed in."Now you can press the button."

Beaming, Remix did just that. With just a press of a button the world was set aflame.

What was previously a metal dome room was now down town Hirokye; just with more fire and screaming. The air was thick with smoke and explosions sounded in the distance, shaking the very ground underfoot. Roads were broken up and littered with various hazards, overturned cars and falling glass to name a few. All around people were trapped, injured, or both, and to drive the point home a woman called for her baby!

A voice crackled in the sidekicks' ears as if they were wore an ear piece. "Okay, young heroes," Quantum Mantis began. "Don't mind the fire. Or think too much about it. Remix has a bit of a flair for dramatics. That thing that's not suppose to be on fire? Well it is, just accept it. Anyway your first objective is to save the people trapped in that turned over city bus. Start there and fan out. Civilians will automatically run to a safe zone once they've been saved so if they're not running your job isn't done. We're not here to hold your hand so don't expect too munch interference from us. Just do your best!"
Last edited: