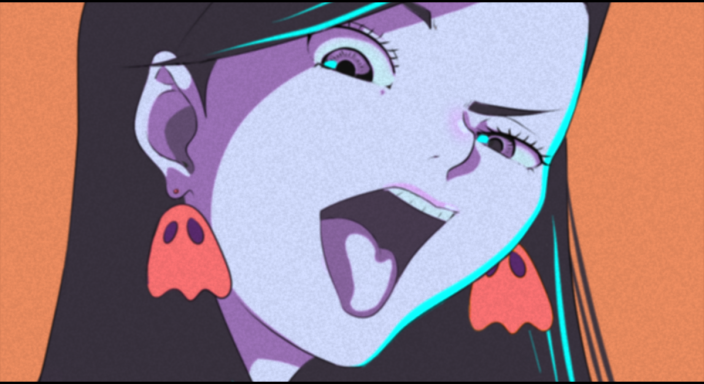 Of Lies and Stories
Original poster
FOLKLORE MEMBER
Posting Speed

Multiple posts per week
1-3 posts per week
One post per week
Slow As Molasses
Online Availability

Sporadically, Though out the Day
Writing Levels

Give-No-Fucks
Adaptable
Preferred Character Gender

No Preferences
Genres

- Modern/Magical/High Fantasy
- Paranormal
- Romance-ish
- Supernatural
- Original
- Fandom
- Action
- Adventure
- Espionage
- Apocalyptic
- Alternative Reality
- Genre-Bent Reality
- Steampunk
- Cyberpunk
- Dieselpunk
- Magipunk
- Sci-fi
- Superhuman

---
THE CITY OF HEROES
---
Hirokye, on Lake Nymph, is among the largest cities in the country. Famed for its bold architecture, it has a skyline punctuated by skyscrapers such as the iconic Hiro Guild Headquarters, 1,451-ft. Sky Point Tower, and the neo-Gothic Ground Zero Tower. The city is also renowned for its museums, including the Art Foundation of Hirokai with its noted Impressionist and Post-Impressionist works. But perhaps what really sets Hirokye apart from every other city is its high Enhanced birthrates and focus on heroes, being the birthplace of the Hero Guild.

What makes Hirokye such an ideal hotspot for the Enhanced, often shortened to En, still boggles the mind of scientists today. What is known is the more powerful the enhancement the more it shows itself and affects the physical appearance of an En. For example, the most extreme case of an En with a fire enhancement appeared to have charred skin and smelled constantly of smoke and burned flesh, though the enhancement didn't seem to affect their health. The flames they could produce reached temperatures as high as 572°F, or 300°C. Some Ens, however, have unique features as their enhancement without any attached abilities. Horns or uniquely colored eyes for example.

---
Schools out! Or about to be anyhow. Whether you're a high school student or a college zombie, you now have the chance to join the Hiro Guild's newest program targeted at young adults wishing to make their own in the hero buisness. The Sidekick Program promises hands on experience and an insiders look into the daily life of a superhero. Sidekicks will also have the opportunity to work alongside big names such as Iron Will, Quantum Mantis, and the queen herself, Remix!

To apply, please submit an application either online or in person at the Hiro's Guild during office hours. You must be at least 16-years-old to apply and have a parent's signature if under the age of 18. Those selected will then be asked to come in for an interview with minors being accompanied by an adult. Just be aware you may be asked to work with other sidekicks in pairs or in groups. Please keep this mind while applying.

Thank you for your interest and we hope to you soon!
WHAT I'M LOOKING FOR
---
This is aimed at laid back players who grasp the fundamentals of role-playing and common courtesy.

Meant for a small group rather than a large one, players should be able to plot with others, be comfortable with a flexible post length and a give-no-fucks attitude.

The rules on characters are what you normally expect from this kind of roleplay with emphasis on just be reasonable. We're not here for the Superman clones and All Might protégés.

This is, overall, a PG-13 roleplay. Swearing is permitted but dropping fuck every other word is a little much.

Reply as often as you can just don't leave a response sit for weeks.

There is a two character limit.

This is mainly focused on "side kicks" so playing a pro hero as a character isn't advised, but introducing more pro heroes as NPCs or back ground characters is welcomed.

Sheets can be formatted anyway you like but must include the essentials (name, age, enhancement and drawbacks) and no pictures of real people.

If you want to rate your character's attributes like I plan on doing, they must be rated out of 5 with 1-2 being below average, 3 being average, 4 being above average, and 5 being what you're character's enhancement is affecting. BE AWARE: Your character can't be born with a power of 1 and become a 5. For example, Mantis would have been born with the exoskeleton already present along her spine and it kept growing. Your character can still grow into their power, especially have trouble with their powers early on, but they can't jump power levels.

Can you character be mis-identified? Only in their notes/background if you choose to write one. The stats are more of an OOC reference and isn't present in actual canon. So you can note that there were born with a unnatural eye color and say that's as far as everyone considered it would go, but then describe how it got worse over time and rate their power a 4 or 5. If you plan on playing a teenager or someone in their early twenties, their enhancement would still be growing/forming.

Further explaination:

Strength: Character's physical prowess. 1 is "never worked out a day in their life", 2 is "can carry two gallons of milk from the car to the house", 3 is "can do the expected amount of push ups", 4 is "I do this for a living", 5 is "I can pick up a car and suplex motorcycles".

Speed: Character's physical speed. 1 is "I identify as a snail", 2 is "I can run along side a car being driven by a granny", 3 is "I can run to catch the bus but it still may leave me", 4 is "I do this for living", 5 is "I can leave five minutes late to anything and still be on time".

Power: Character's enhancement. 1 is "I got cool red eyes", 2 is "I got bats ears and super keen hearing", 3 is "I can create gusts of wind", 4 is "I can create tornadoes and also partly spectral", 5 is "Bitch, I am the wind".

Precision: Character's ability to be exact and accurate. 1 is "I can stand in front of the broadside of a barn and still miss", 2 is "I can land 2 out of 5 shots", 3 is "3 out of 5 shots is pretty decent", 4 is "I am the dart champion at my local bar", 5 is "I can shoot a bullet out of the sky".

Constitution: Character's pain tolerance. 1 is "I bumped into a table and now need to write my final will and testament", 2 is "I bumped into a table and will proceed to complain for the next hour", 3 is "I bumped into the table and escaped with barely a wince", 4 is "Table? What table?", 5 is "I have no idea when I was shot but apparently I've been shot".
Last edited: