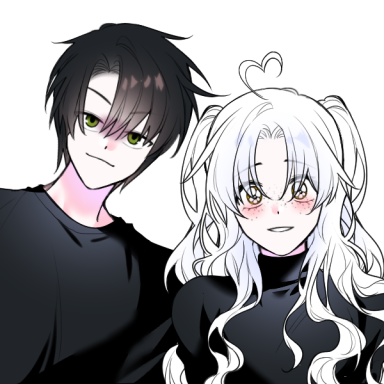 Edgenoble
Original poster
Invitation Status

Looking for partners
Posting Speed

Multiple posts per day
1-3 posts per day
One post per day
1-3 posts per week
One post per week
Slow As Molasses
Online Availability

Whenever I feel like it
Writing Levels

Adept
Advanced
Adaptable
Preferred Character Gender

Male
Female
Primarily Prefer Female
Genres

Romance
Fantasy
Supernatural
Modern

Oaths sworn and battles won, blood shed and lives lost.
'I swear, my life for yours, your children safe forever more.
I stand, your word is law.
Forever I will watch.'
Long ago, in a time long lost and a place long forgotten a man raised his guard. He was preparing for war, afraid that those against him would crush him and his descendants. He implored a magic that had never been seen before, binding a group of men - and a single woman - to him and his family for the rest of eternity. Little did he know the consequences of his actions and how profoundly they would affect the future of the world. Thousands of years later, in modern day Texas, a young mans parents are dead and he is taken by the government for reasons they refuse to disclose - he thinks it's just because of his hacking and stealing. This boy is the last in the line of the Master's blood. The Oath-Bound Warriors gather again to save and protect the bloodline.
These Warriors are a group over the centuries, none able to die and each one a direct descendant of the original warriors; all of them awakened and gained their immortality after dying shortly after coming in contact with the Master's bloodline.
The Warriors depend upon the survival of the bloodline to continue living, each sharing a life force and live only because the Master does. Each has a set of three abilities the spell gave them, aside from their unique brand of immortality, and the master as well can tap this power himself, though only when the Warriors are near him.
One Master; Six Warriors.
---
I'm looking for six other players to take part in this with me (five of the warriors and the master). If you have any questions post below :)
"Quote"
Appearance

Name
Age
-Immortals should be 90,000 at the oldest, since all of you are after the originals died-
Sex
Sexual Preference
Type of Immortality
-Each as weaknesses and strengths. Ex, can take any injury without permanent damage but feels all of that pain plus some(this ones mine)-
Weapons
-Every warrior has a specialty weapons or set of them they are best with-
Powers
-Three max, try not to be over powered-

Personality
-A quick little summary of ones way of acting-
Biography
-We all come from somewhere in history, please, do explain what led up to your death. Be sure to mention when and where you came in contact with a living Master-

Extras
-Anything else you would like to mention?-​
Last edited: