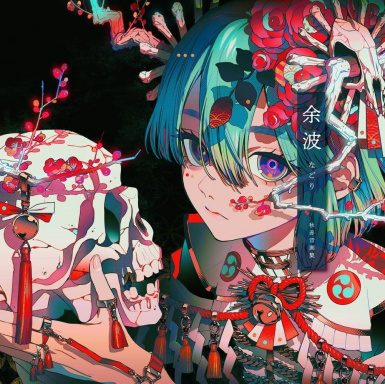 Don't jinx it.
Original poster
Roleplay Invitations

Group Roleplays, One on One Roleplays
Posting Speed

One Post a Day, A Few Posts a Week
My Usual Online Time

8 a.m. to 3 p.m. EST
Writing Levels

Adept, Advanced
Genders You Prefer Playing

Primarily Prefer Female
Playing Style- Passive or Aggressive

Aggressive
Favorite Genres

Modern Fantasy, Fantasy, Psychological, Action, Steampunk
Genre You DON'T Like

Yaoi, Furry, Strictly Romance, Excessively Slice of Life

♪
---
​
For someone like me, it was always easy to tell just how blind people are. What happened, shouldn't have happened, but it did.
Why?
Why were they all so distracted that they couldn't take notice of the tragedy happening right behind them?
That's right... It's because of them... Those this world calls heroes.
And yet, if these heroes are so worthy of the spotlight, why is it that they failed to do something so simple as to save two people?
As it turns out, no matter how brightly I shone, their eyes would never turn in my direction...
---
Chapter One: Reflection
---
​
Crimson eyes twitch open in response to a blinding light flooding the room. Even after over two years of waking up to this, Kat still couldn't claim to be used to it. This was how their father, Lighthouse, woke her and her six siblings up every morning. As annoying as it often was, a drowsy smile is all she could manage to greet the man with. To the world, he was a nobody with a quirk not worth flicking a switch at, but to those of them in that room, he was everything. There wasn't a morning that passed by where he didn't wake them up with that thought in his mind and a smile on his face. Even if no one else saw him, they did, and, at least for him, that was enough.
"Time to wake up, sleepyheads." His voice was scraggly. The type that someone would assume was always tired, or apathetic. The former was definitely true, but the latter couldn't be further from it. His announcement made, Lighthouse left the room to finish the breakfast they'd be waking up to. Despite how many he had in his care, he somehow managed to provide for all they'd want. Eggs, toast, and bacon or sausage (their choice) were provided on non-cereal-and-milk days, with fruit always being an option. Lunch was usually whatever sandwiches they'd make for themselves. Lighthouse tried to make sure dinners were special, though they'd had to settle on more than one occasion for whatever meal he'd call subpar, even if it was more than what the former orphans would ever see in an orphanage.
Likewise, the siblings shared what would be called the living room, so they weren't cramped for space. A place where they could all have their own rooms was outside of the budget he could manage as a factory employee. He'd apologized for the fact whenever he brought a new one in, but was reminded every time that there was no such need. The siblings got along well enough, of course sharing an argument on occasion amongst themselves. Those, too, were precious memories.
Kat sat up from her spot on the floor, wiping eyes both flooded with light and still held hostage by the allure of further slumber. The positions some of the others would be waking up in often afforded an early morning round of laughter, with questions as to whether some of them were even human asked.
Though not the oldest, Kat took it upon herself to act as an elder sister of sorts. Most of the brothers of the family were well enough to take care of themselves, so she charged herself more with seeing to Elvira and Makoto, the youngest of their family. Makoto, especially, was rather curious, and often needed to be roped back into reality before it "killed the cat", so to speak.
After making sure to nudge anyone who'd somehow not been woken up by Lighthouse, she made her way towards the kitchen. While not huge, it was large enough that one could serve themselves before retreating back to the living room to eat. These circumstances almost always led to a mess to be cleaned up, especially if an argument ensued. As mature as they might be, they were all still kids.
It was as Kat was spreading butter on the many pieces of toast Lighthouse had prepped that she remembered the conversation the family had the night before. It was shortly after they'd all been taken in that their father announced a means to get themselves noticed, They'd spent the last couple years training their quirks in secrecy, as using them in public without a hero license was prohibited. Last night, he told them tomorrow was the day.
Tomorrow was today.
It was a distant, hopeful thought when she'd first been adopted, but now that the time was finally upon them, she couldn't help but feel a bit nervous. She felt nothing of actually committing a crime. Rather, she was simply worried about the thought of getting captured. It must've been evident on her face, because he took notice.
"Let me be the shoulders." When she looked towards him, his eyes were focused on finishing their meal. The way he said it made him feel somewhat distant, but Kat would have to steel herself. If for no one but her younger siblings.
Her plate prepared, a conservative serving of a scrambled eggs and buttered toast sandwich, Kat gave her father a hug, as she did every morning. This one lasted a bit longer than the passing one she so often gave, but it was no mystery why. After a ritualistic pat on the head that said "you can go now," Kat made her way back towards the living room.
The news would be on soon, and there was no doubt it would be nothing but heroes again.