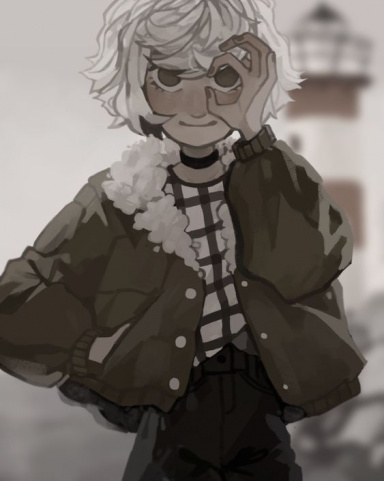 friendly neighborhood hopeless romantic
Original poster
Invitation Status
Posting Speed

1-3 posts per day, One post per day, 1-3 posts per week
Online Availability

7:00 pm to 12:00 am on weekdays, central time. Sporadic on weekends.
Writing Levels

Intermediate, Adept, Advanced, Adaptable
Preferred Character Gender

Male, Primarily Prefer Female
Genres

Fantasy (high, low and anything in between), modern, medieval, anything that'll keep me at the edge of my seat. Romance is absolutely necessary. And fluff. Just a lil bit.
Found him? Who's him? Was she missing something? Did- wait. Was this the kid that was going to be jumped by those snake people? Or maybe already jumped? Jesus Christ, no wonder he's all scratched up. And the cocaine... was probably planted on him. She ran a hand through her hair. Boy, this gang stuff really was brutal. She'd been exposed to a lot of different kinds of people in the past few days, it was a little overwhelming as the majority of her social interaction tended to be curtailed within the walls of the library.

June chuckled. She nodded to him, running over to grab a towel and the largest set of clothing she owned, before guiding him to her closet to change. He would simply have to deal with soggy boxers. Still, she was more than relieved that Peter came when he did, otherwise she wasn't sure what she would do when morning came.

She smiled when he emerged. It fit like a regular shirt would. Changing Levi had been a little easier, well, the finding clothes for him part at least. She absolutely insisted on changing him herself, but he wouldn't have it. Quickly, she went to get her notepad and sat down on the floor beside the kid's doorframe.

They both had some explaining to do.