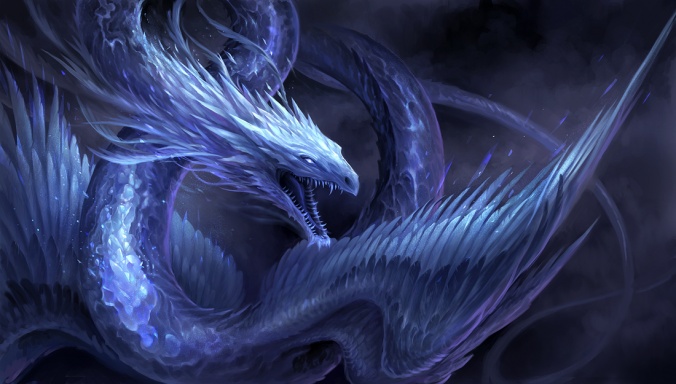 Weeaboo Author with No Preferences or Opinions
Original poster
LURKER MEMBER
FOLKLORE MEMBER
Invitation Status
Posting Speed

Multiple posts per day
Writing Levels

Adaptable
Preferred Character Gender

No Preferences
Genres

Fantasy, magical, action, sci-fi, romance, modern, slice of life.
The blood rains down as the... thing, slices through multiple men like a wheat harvester slices off grains of wheat. His sword seems all too happy to oblige as it glows brighter with each kill, not to mention that blood never stains it, as it seems to drink the fluids to give the blade a red sheen. The man holding the blade was unmistakable, anyone and everyone could tell that the wielder was ---------. Women and children tried to flee, and men tried to fight him off, but to no avail, as the power of his swings and the strength of his blade makes slicing through it as easily as one would slice through a thin sheet of fabric. The man makes his way through the street, slicing down all that stands in his way. Eventually he reaches the large reinforced gates and the tall stone walls... They could not hold back the terror that was coming, just like a pebble cannot hope to stop a river. The man looks around at the carnage and smiles as none dare to approach him now. He raises his sword to a point; the wind seems to stop, and the world goes quiet, while the sword pulses happily like a heartbeat, until the wielder speaks.
"Arna draptu, ciin upt SHATIL!"
The wielder thrusts and the sword emits a pure beam of destructive energy, destroying the stone wall twice over and leaving a 500 foot crater from the explosion, which implodes on itself before exploding again, with even greater force. All the older buildings and buildings with weaker support crumble, and one of the towers on the castle ahead break off and pull everyone inside down with them. The sword is black again, almost obsidian-like, and it glimmers in the sunlight as the wielder swings the blade in arc after arc, warding off all who approach. He looks at you and smiles with evil intent.
"The world will soon know the true meaning... of fear..."
Karma wakes with a start, sweating profusely. He rubs his eyes and looks up at the sky as he exits his tent. The moon wasn't even at it's peak yet, but the sun had vanished and made way for the stars to appear, while the sky had yet to give in to black. Nearby, there was the sound of drunken laughter and music, and even a fight or two. Karma sighs and leaves his tent, stretching his joints and letting his wings unfurl. Though he was still small, the size of a 14 year old boy, his wings looked like they belonged to a white griffin, though they floded up perfectly to fit behind his back like a robe. He tries to recall the dream he just had, but some of the details kept slipping, while some stuck with him. He definitely remembered the words the man spoke, and he remembers that the man wielded a sword that seemed to grow stronger with the more lives it took. He also remembered that the man did not have any bias in any way, shape, or form. No matter how hard he tried though, he could not remember the name of the man or what he looked like.
"Karma, cometh here, I wish to speaketh to thee for a time or two."
Karma turned to see a knight standing next to High Lord Makarov. Makarov was staring off into the distance while the knight, who's name was Sir Frank Dunklin, motioned for him. To be 'frank,' Frank enjoyed speaking in an older dialect that everyone understood but were greatly annoyed by. The only person that cared to note him on it, was Makarov, who had now turned his gaze to Karma, his grey eyes making Karma feel uneasy as they felt familiar to him from somewhere that he had seen recently. Karma scolded himself for being ridiculous and stood before them.
"Mine friend, Karma, we hoped to speak to thee about-"
Frank was cut off by Makarov coughing and staring at him with a questioning gaze.
"Oh, right, sorry... Ahem. Karma, we were hoping we could speak to you about the raid on a nearby encampment held by the Dark Lord's forces. We have some help that will be coming from the Magic Enterprise that we were hoping that you could receive for us. We would send someone else to go, but I have to remain here to supervise the troops and Lord Makarov must... strategize. Will you assist us by waiting for them near the bridge not far from here? We may be receiving more help from elsewhere, but we have not been alerted by either of the two factions about any others, so just expect the one.
Karma nods and Makarov cast him a small thanks before retreating back into his tent, while Frank bows and walks back to the tent which the source of the drunken clamor resonates, yelling as soon as he walks in the tent. Karma turns and walks toward the East exit. A guard puts his fist to his chest as Karma passes by.
"Lord Karmann sir! Be safe out there, who knows what
foul
creatures lurk in the night!"
Karma nods at that.
Thank you guardsman, but please, just call me Karma... Sir Karma if you must.
"Oh... Y-Yes Lord - I mean,
Sir
Karma..."
Karma smiles and continues walking. He extends his wings and covers his body with them before whooshing them back, revealing him in his adult form. He still has the same features, but he is more muscular and toned, and his armor makes him slightly intimidating. He goes forth to the bridge, walking for about a mile before standing on his knees. He pulls out his sword, a hand-and-a-half sword, and stabs it into one of the cracks in the road. There isn't much of a difference, as the crack is already quite large, but there's an audible
shirk
as the metal slides across rock before resting a few inches deep in the dirt below.
And now... we wait... *sigh*
((Here's the sign-up sheets if you're interested:
BIO AND JUMPIN - The Magic Way: An EXTREMELY Different Earth
))
((Also, if you want to know what this story's about, go here:
INTEREST CHECK - The Magic Way: An EXTREMELY different Earth
))