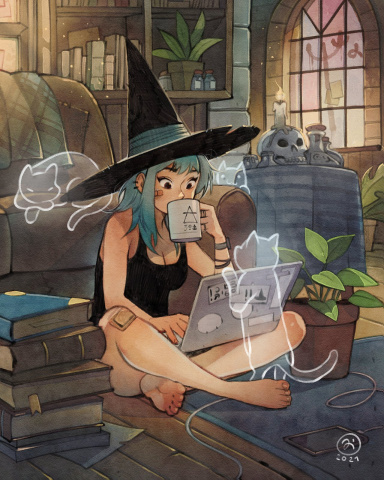 Moon Child
Original poster
Invitation Status

, ,
Posting Speed

Multiple posts per day, 1-3 posts per day, One post per day, 1-3 posts per week, One post per week
Online Availability

Monday - Friday: anytime past 2:30 (depends on the homework I have), Saturday and Sunday anytime I can get online
Writing Levels

Give-No-Fucks, Elementary, Intermediate, Adept
Preferred Character Gender

Male, Female, Primarily Prefer Female
Genres

Fantasy, Modern Fantasy, Modern, Magical, Romance, Medieval.

PLEASE SEE OTHER THREAD FOR THIS RP! IT HAS BEEN RECREATED!
The Hidden academy
H.A (what the students know it as) is a unique school full of students with powers like no one has ever seen. The kids here, well they are superhuman. However, they don't know that. See the students here aren't here by will, but by force...kidnapped to be exact. Once inside the gates of the school, they are taken to the Eraser, a man with a gift to erase all memories and put in make believe ones. Without telling the kids, the staff and board is training them to become their slaves, to become pawns in the upcoming campaign in ridding the world of super humans. Taking some of the most powerful super humans and erasing their powers, making them a regular humans again. Can the students escape before it's too late?

​
Rules!!
1: No one liners if you can. Hard to reply to and I love reading long responses
2: RESPECT EACH OTHER IN OOC. No one likes a bitch
3: no limits to how long your responses are. I really don't mind.
4: Make your characters however you want!! Be creative
5: Everyone LOVES ROMANCE!! It's completely okay here! If things get too steamy though, take it elsewhere.
6: THERE'S A

3

CHARACTER LIMIT.
7: Let's keep the level of supernatural characters even. We don't want too many of one supernatural creature
Character Sheet
(Picture/GIF Real people

only

. If you wanna incorporate more than one that's great!)
✮Name✮
✮Nickname(s)✮
✮Age and Birthday✮
✮Grade✮ (Freshman, Sophomore, Junior, Elites(seniors)
✮Gender✮
✮Sexuality✮
✮Position✮ (Jock, cheerleader, etc)
✮Eye Color✮
✮Hair Description✮
✮Height✮
✮Weight✮
✮Piercings✮
✮Marks✮ Including Tattoos
✮Health Ailments✮
✮Personality✮ (Paragraph please . Or if you want to list things out and put a little description of each character trait that's alright too)
✮History✮ (At least a paragraph)
✮Likes✮
✮Dislikes✮
✮Hobbies✮
✮Talents✮
✮Strengths✮
✮Weaknesses✮
✮Fears✮
✮Gifts✮
✮Secrets✮ List a few, can be silly, or serious
✮RELATIONSHIPS✮
(If you want to be in a relationship with one of the character, see them first)
✮Family✮
✮Friends✮
✮Boyfriend/Girlfriend✮
✮Enemies✮
✮Extra Curricular✮
✮Schedule✮ (You have 7 periods in a day, first is homeroom, between 3rd and 4th period is a hour lunch.)
✮Other✮ Anything Else I Forgot

(F) Freshman (S) Sophomore (J) Junior (E) Elites aka Seniors.
Classes:
History: (F) World History, (S)Government History, (J) U.S History, (E) European History
Math: Algebra, Geometry, Algebra 2, Pre-Calculus, Calculus
English: English 9, English Honors, AP Literature (J & E)
Science: Biology, AP Biology, Chemistry, Anatomy Physiology, Physics.
Electives: Drawing, Painting, Dance, Sculpting, Choir, Drums & Guitar lab, Photography, Drama (If you want anymore let me know!)

CHARACTER LIST
Melika & Jesse Daniels -

QUEENIE


Alice Hunt -
Finch!


Sephiria Heartnet - @Sephiria
Piper Steen -
Binks
​
Last edited by a moderator: