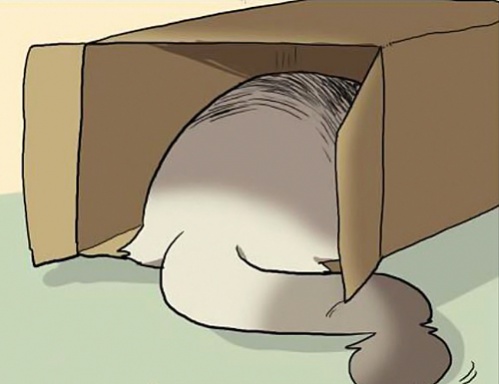 Cat Lady of Questionable Sanity
Original poster
FOLKLORE MEMBER
Posting Speed

One post per day
Multiple posts per week
1-3 posts per week
One post per week
Slow As Molasses
Writing Levels

Adept
Advanced
Adaptable
Preferred Character Gender

Male
Primarily Prefer Female
Genres

Action-adventure, adult characters, alternate universe, anime, crime drama, cyberpunk, darker themes, drama, dystopia, eastern, edo, epic quest, fairy tale, fantasy, feudal, futuristic, grimdark, heian, high fantasy, low fantasy, magic, modern, modern fantasy, modern scifi, paranormal, psychological, romance, scifi, supernatural, urban fantasy.
Bright light rose over the hills in the east, glowing so deep a fiery red that the hills became but a black silhouette. Slowly, the sun poked its head over the edge of the earth, throwing beams of golden light down onto the darkened world. On the west, a streak of dark blue dotted with stars, an almost black color transitioning into a purple, pink, peach, and orange sky. Trees in the forests breathed to life, stretching their branches up and out as the sunlight poured down on their leaves. Amongst the clouds, towering into the blue sky, was the blue roof of the imperial palace, a place which was hustling and bustling already even at sunrise.
"I don't understand what he was thinking, naming her heir!" The crown princess Inari growled to her mother as they walked the corridor. "What could father possibly mean by this?!" She seethed through clenched teeth, her red lips pursed and puckered as if she'd tasted something sour.
"I don't know, darling, but rest assured that this is only temporary. You will succeed if I have any say in it." Her mother, the Empress Consort, said in a curt voice, eyes narrowed on the path ahead as if intent on a goal. She was clearly contemplating on how to change her husband's, the Emperor's, mind. If the situation was typical, the eldest crown prince would take the throne after the emperor. However, the situation wasn't typical in the least. There were no crown princes, only princesses. It was highly unusual for even the youngest son to succeed the throne, let alone the youngest princess. Yet the emperor had named his youngest daughter heir when he took ill, not his first born. Both she and her mother were furious and it had been days already since the decision was made.
"Good morning." A soft voice came from their right and they stopped to see a young woman approaching. It was the second eldest princess, Miwa. She had heard their conversation but didn't let on to this. Out of courtesy, the two greeted her, annoyed that they couldn't properly continue their conversation due to her presence. Miwa took up pace just behind them as they resumed their walk; she brushed the two loose locks of black hair that framed her face behind her shoulders to partially blend with her long low ponytail. Around the corner was two of their sisters, Chiyo and Ayame, who stood chattering amongst themselves.
"Oh, look who crawled out from under her rock~." Chiyo teased at the sight of Inari, who curled her lip in disgust and rage. "Chiyo! Don't make things worse." Miwa scolded lightly, which only earned her a grin from her younger sister. The young woman opened her fan and waved it in front of her face. "Calm down, Miwa. It's only playful banter... mostly." She said the last two syllables under her breath behind her fan, rousing a snort of laughter from Ayame.
"You really should be careful, lest she starts spitting fire and pulling hair." The redhead giggled. It was when the Empress Consort sniffed at them that their smiles and snickers ceased. She barged past them, Inari in tow. Chiyo and Ayame both started giggling again when they were gone. Miwa shook her head and kept walking. Along the way, they met up with their sister Hanako. She was not the youngest, but she was close. It was as they approached the throne room that they encountered their youngest sister, the sister at the center of the controversy, Harue.
"Good morning, Haru-chan - Oh, excuse me! I meant: Good morning, Your Majesty." Chiyo bowed dramatically as her sister stood. "Chiyo, you carry on jokes too far." Harue shook her head, an amused smile played on her lips.
"Have you been to see father this morning?" Miwa asked, to which Harue nodded. "I have. He is... the same. I wouldn't say he is worse, but he is not better. The physician said not to bother him too much today." The girls all frowned at her explanation, concern written on their faces. "I am going to see about travel arrangements for some business in father's stead." Her sisters grew wide-eyed and all began objecting at once.
"It is too late to cancel. Word was already sent that someone would be there." Harue said, silencing her sisters and their concerns. When no one said anything more, she dismissed herself and went on her way, leaving them to discuss her decision.
Last edited: