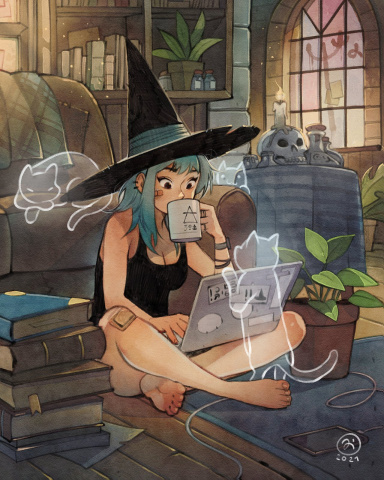 Moon Child
Original poster
LURKER MEMBER
FOLKLORE MEMBER
Invitation Status

Look for groups
Looking for partners
Posting Speed

Multiple posts per day
1-3 posts per day
One post per day
1-3 posts per week
One post per week
Slow As Molasses
Online Availability

My schedule shifts often, but I am normally available after 6 PM, some days it'll be all day long!
Writing Levels

Intermediate
Adept
Adaptable
Preferred Character Gender

Male
Female
Genres

Fantasy, Modern Fantasy, Modern, Magical, Romance, Medieval, Sci-Fi, Thriller.
​
The clock strikes twelve and the spell is broken. The dress fades and the rags appear, they're no longer the belle of the ball. Princes are left looking for their maidens alone, while their maidens are left scrubbing the floor wishing to tell them it was they who was behind the mask their "princesses" wore. Yes, these damsels the princes so swooned over are the help. Will two worlds keep these four pairs of love birds apart or will they defy the laws of the kingdom to be together?
The post that holds the link to the IC
Extra Info
There are four princes, all brothers due to all's father being the king. Mother can be different!
The four maids (which will be the princesses the princes danced with at the ball) were fostered by the same couple in the kitchen. Sisters by spirit, but not by blood or law.
King an Queen positions are available, along with the parents who fostered the four, but those will be available after the four princes and maids are full.
They four maids discovered a book of magic when they were younger and kept it a secret because the kingdom does not take nicely to magic. That is how they were able to have beautiful dresses for the night of the ball.
NO slipper was left behind. The princes have nothing to go on, but the filling in their hearts (CHEESY AS HECK!).
Rules
OOC & Sign-ups
I am GM, what I say goes. Though I am looking for a co-gm!
Be nice to each other in the ooc. This rule is NOT up for negotiation.
No God moding. No Mary sues or Gary sues.
ALL IWAKU RULES APPLY.
No one is overly talented. So please don't listen like a billion talents or strengths.
First password is "The clock strikes twelve."
If you have to drop, shoot me a pm.
REAL PICTURES ONLY PLEASE!
IC Rules
No automatic hits! Please Just no.
Magic is considered blasphemy to the royals, so princes most likely won't be happy to finding out their "princesses" use it.
TRY TO KEEP THIS ALIVE! I am really in love with this plot, and I hate seeing my other ones shrivel and die. Makes me sad. Anyway, just put "promises" as the second password. Not that you are making a promise.
(I suck at making rules)
Character List
Prince 1: Open
Prince 2: Ghost
Prince 3: Mowkie
Prince 4: Justin
Maid 1: Shayla
Maid 2: Gorgeous
Maid 3: Brea
Maid 4: Happily
-
King:NPC for plot purposes
Queen: Poisoned Rose
Mother: NPC - plot purposes
Father: OPEN
Character Sheet

(Picture/GIF Real people or Realistic Anime.)
✮Name✮
✮Nickname(s)✮
♥Royal or Maid♥
✮Age and Birthday ~ 18 to 22✮
✮Gender✮
✮Eye Color✮
✮Hair Description✮
✮Height✮
✮Weight✮
✮Piercings✮
✮Marks✮ Including Tattoos
✮Health Ailments✮
✮Personality✮ (Paragraph please . Or if you want to list things out and put a little description of each character trait that's alright too)
✮History✮ (optional)
✮Likes✮
✮Dislikes✮
✮Hobbies✮
✮Talents✮
✮Strengths✮
✮Weaknesses✮
✮Fears✮
✮Secrets✮ List a few, can be silly, or serious. Do they know about their abilities?
✮Other✮ Anything Else I Forgot (This is where the maids individual gifts will go, like a gift to control water. Each mage has their own, but only one. Other spells will be performed together)

✮RELATIONSHIPS✮
(If you want to be in a relationship with one of the character, see them first)
✮Family✮
✮Friends✮
✮Mate✮
✮Enemies✮
♠ Pets ♠​
Last edited: