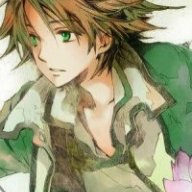 Edgepeasant
Original poster
EDIT: The RP is up!!!
Signup thread
Main page with overview, rules, and OOC thread.
IC thread
Intro
Howdy, there. You'll probably see I'm new, so quick introduction. I've been roleplaying for about 20 years now, and my RP partner of several years had to quit due to reasons best left unexplained. I was GMing an ongoing epic for us at the time. I had thought up everything: The world, the history, the cities, the civilizations, etc. Long story short, I'd hate to see that world go to waste.
So let me preface everything by saying this: Yeah, I've come up with all this stuff, but I'm flexible on MOST all of it, and I encourage you all to make suggestions. The way my RP brain works is I take suggestions people make or things that just come up IC and I might mutate it a little bit, but I tend to put those things in somewhere somehow. So the more opinions and voices I have, usually the better the final product that comes out in the end.
Character Creation Info
The setting is a Fantasy High School-type scenario like you might see in an anime. It's in a High Fantasy medieval-type world. This means most of the playable characters you're going to see are going to be teenagers. Ultimately, I'd like there to be a good mix of fantasy combat and teen/high school life
Combat is fantastical and JRPG-like (Feel free to have named techniques/spells and all that) Because it's a military academy, your character will need to have some form of combat aptitude or application. Passive applications like healing are fine, and your characters are encouraged to have non-combat skills like cooking as well. One of the things I'd like to keep no matter what is for each character to have an elemental affinity and the ability to at least use rudimentary magic. For example, even if your character is super-awesome with a sword, he can at least throw a level 1 fireball or set his sword ablaze, too.
Balance with that ratio is important, as the academy essentially encompasses 2 different schools: The Knight's Academy and the Mage's College. Mages are primarily magic-focused characters who can cast amazing and diverse spells, but are poor with weapons and flipping around and such, tending to favor staves and wands and other implements mainly focused on increasing their magical power as a result. Their coursework focuses on bookwork and advanced theories. Knights are the other side of the coin, with excellent physical stamina and poor magical stamina. They use their limited magic to augment their weapon combat. Their coursework includes lots of hands-on weapon training, as well as studying martial applications on how to protect and lead mages in combat.
Knights and Mages are allowed to choose groups called "squads", consisting of 3 of each. The end of every schoolday also incorporates time for squad practice, where they learn how to fight as a unit. Squads compete against other squads in school tournaments, as well as go out into the kingdom on missions. Missions are hands-on assignments from the school up to and including live combat situations, and this will let you create your own mini-RPs.
As far as races I had put some werewolves and vampires in as enemies, but as far as PC's, I'd like to keep it strictly human. I could see maybe allowing elves if there were a big enough demand for them, but I'd like to keep the races mostly homogenous. Companion characters may be a little more diverse, for example, my character has a fairy bound to him. If anyone's really keen on playing her, pm me and I'll give you some rules.
World Info
The Kingdom itself is named Belgrave (If you're better at naming, leave me a suggestion. I'm terrible with names) and so is its capital, where the school is located. The city has 4 concentric "rings" of ascending elevation. The lower ring is the commoner's quarters, where you'll find residential, craftsmen, and market districts among others. It is not poor and dirty by any means, although one might describe it as rustic, mostly made of wood and stone. The middle ring is where the academy and college are, along with many specialty shops, such as bookstores and cafes, as well as many fountains and gathering places. It mainly consists of higher quality stone materials, such as unique bricks and granite. The upper ring is for the nobles, and houses the cathedral and several promenades, as well as the highest end boutiques and restaurants. It mainly consists of granite and marble. The highest and innermost ring is where the castle stands. Anyone with talent can become an academy student, regardless of social standing, All are equal in the eyes of the school, however this does not always mean that students of wealthier families consider themselves on par with commoners.
I'm going to leave it here for right now. I do have some premade characters that I had created as part of this world. I will post probably on Sunday, but this post is getting too long as is. So for right now I'll open the floor up to any questions anybody has. I tried to keep everything brief, but I know lot more about this world that I haven't written down yet, so ask away.
Last edited: