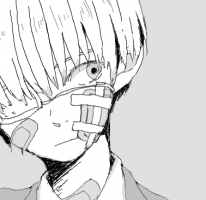 The dashboard melted, but we still have the radio~
Original poster
[tabs][tab=Introduction][/tab][/tabs]​
[tabs][tab=Introduction]
The Andera are a race of Alien beings that were once vaguely human. After millions of years they have modified their species to the extent where they resemble massive walking cars rather than anything marsupial, and require only energy as sustenance.
They are extremely pacifist. On their planet (Ordaterre), there is rarely any conflict that isn't resolved peacefully. This is because violence is simply not in their nature. Their threatening appearance is only considered necessary for the types of jobs they preform. Construction Andera, for example, have a helmet-like protrusion extending past their 'face plates.' Others have different structures to help preform other jobs.

Something like this:​
They encounter Earth, and find it to be an environment that would suit their species.
They enhance Earth monkeys genetically, and so the monkeys naturally grew into the once-existing olden Andera- Humans. They do this to 'naturally' colonize Earth.
Many years pass. The Andera become busy with other affairs and neglect mankind.
When they finally return to survey the progress humanity has made, The Andera discover violence, lust... sin. They are appalled.
They decide that humanity qualifies as a separate species. They reject the idea of communicating directly with humans.
However, a new plan is formed. Introducing themselves to the humans would be unwise (they might react badly, and it would challenge their ideology), however... perhaps human 'ambassadors' for their species could be instated to slowly introduce the Andera to Earth. The two humans are also meant as test subjects to see if humans can be successfully indoctrinated.
The Andera produce two human fetuses by taking 'necessary components' from humans. A male, and a female. Adam and Eve (who have since renamed themselves).
The two are raised in a way to create independent beings- their surroundings are modified to suit humans. This ensures that that can function in human society...
They live in comfort- and then everything goes wrong.
​
[/tab]

[tab=Rules][/tab]​
[tab=Rules]
- Battles must use the 'roll dice' system!
After you make a post, at the bottom right hand corner of the post you will see a "More Options" link. When you click that, you have the option of rolling dice.
- Posts should be more than a paragraph, please! :3
- At least one post every two days please! (Or more would be preferred).
~~~
HUMAN SAFETY LAWS:
1. The humans must be protected from harm at all cost. They are irreplaceable. Not doing everything in your power to save a human (even sacrificing your life) is considered a federal offence. See below.
2. No human may partake in manual labor-related jobs without the guidance/protection/supervision of other Andera. Their bodies are not protected and specialized, and their limbs cannot be replaced as easily if an accident occurs.
3. If an Andera were to harm a human directly/indirectly, they must be executed by negligence of power-supply, and their family must pay a fine of 300,000 Ours. Depending on the level of harm and surrounding circumstances, this punishment may be modified.
4. Humans must report to their Counselor on the 1st of every Andera month (30 days). If they fail to do this, take an example from Koshi.
They will be arrested, restrained, perhaps sedated, and forcibly taken to their Counselor (at this time, Shia).
5. If a human fails to provide themselves with things necessary for life (nutrition, water, sleep), they will be forcibly provided with these things. Afterwards, they are to see their Counselor every day for the next three weeks.
​
[/tab]

[tab=Cast List][/tab]​
[tab=Cast List]
ADAM/KOSHI
:
[[INPUT DATA:...
WAS AFFECTIONATELY CALLED "GLITCH,' WHEN HE WAS YOUNG.
HE DECIDED TO OFFICIALLY CALL HIMSELF "KOSHI," AFTER THE JAPANESE WORD FOR SYSTEM FAILURE: KOSHOU. THIS IS BECAUSE, AS STATED IN "HISTORY," KOSHI SPENT MUCH OF HIS TIME INTENTIONALLY CAUSING SYSTEM FAILURES UNTIL WE RESTRICTED HIS ACTIVITY IN THE "LABORATORY."
AGE: 19
HISTORY: PARENTS OF ENGLISH-JAPANESE DECENT, LIVED IN TOKYO- NOW DECEASED.
HE DEVELOPED WELL, AND UNDERSTANDS THE DIFFERENCES BETWEEN HIS SPECIES AND US PERFECTLY. HE SHOWS SOME MINOR ATTACHMENT TO HIS SPECIES WITH THE HELP OF EVE, (ALL PART OF THE PLAN) AND IS ABLE TO FUNCTION WELL IN OUR SOCIETY.
- WHEN HE WAS YOUNG, KOSHI ENTERTAINED HIMSELF BY HACKING INTO SEVERAL UNIMPORTANT SYSTEMS SEVERAL TIMES, AND CAUSING INTERESTING GLITCHES. THIS HAS BEEN REMEDIED BY CREATING FLAT FENCES OVER WHICH THE SMALL HUMANS CANNOT CLIMB. SINCE GROWING UP, KOSHI HAS EXPRESSED NO DESIRE TO CONTINUE THIS HABIT.
- KOSHI HAD EXPRESSED THE DESIRE TO OWN AN EARTH-CREATURE- A 'CAT,' HOWEVER THIS HAS BEEN DENIED.
- KOSHI APPEARS TO HAVE AN ALLERGY TO DUST. HE IS ENCOURAGED TO CLEAN HIS CHAMBERS MORE FREQUENTLY THAN EVE DOES.
APPEARANCE:
KOSHI IS A TYPICAL MALE OF AVERAGE BUILD FOR HIS AGE. HIS WEIGHT TENDS TO FALL IN THE MINIMUM REQUIRED RANGE FOR HIS SPECIES.
HAIR COLOR: BLACK.
EYE COLOR: GREY-BLUE.
*SEE ATTACHED DOCUMENT FOR SPECIFIC MEASUREMENTS AND ADDITIONAL INFORMATION.
ADDITIONAL NOTE ON PERSONALITY: KOSHI APPEARS TO BE RATHER APATHETIC, OR GENERALLY UNINTERESTED IN MOST THINGS. HE SEEMS EMOTIONALLY SHALLOW WHEN BY HIMSELF, AND TENDS TO NOT PARTAKE IN ANY CREATIVE ACTIVITIES OTHER THAN WATCHING T.V. AND READING.
HOWEVER, KOSHI SEEMS TO BECOME MORE POSITIVE AROUND OTHERS.
WE WILL CONSIDER PROPOSING MORE HOBBIES AND INTERESTS IN OUR NEXT MEETING.
*** SEEING AS KOSHI'S EMOTIONAL STATE SEEMS TO BE DEGRADING, WE HAVE DECIDED TO ISSUE A 'MOVING WARRANT' TO EVE. THEY WILL NOW LIVE TOGETHER IN A LARGE HOME, CLOSER TO THE OURDOS GROUP WITH WHICH THEY ARE FRIENDS.
[[END NOTE]]
---
EVE/MAY
:
[[INPUT DATA: ...
'EVE' DECIDED TO ADOPT THE NAME MAY BASED OFF OF THE HUMAN MONTH. THE NAME OF THE MONTH HAD APPEALED TO HER AND SHE LOVED IT.
AGE: 19
HISTORY: PARENTS WERE BOTH AMERICANS-DECEASED
AT A YOUNG AGE, MAY DISCOVERED HER PASSION FOR ART AND OTHER VARIOUS CREATIVE CRAFTS. OFTEN TIMES, SHE WOULD SPEND HER DAY DRAWING AND OBSERVING THE WORLD AROUND HER TO GET A BETTER PICTURE AND IMPROVE HER DRAWING SKILLS.
-HAS AN INTEREST IN LITERATURE
-HER WORK SPACE IS A MESS COMPARED TO EVERY OTHER PART OF HER HOUSE.
-MAY ENJOYS SPENDING TIME WITH HER SPECIES-OR KOSHI FOR CLEARER UNDERSTANDING
APPEARANCE:
MAY'S APPEARANCE (CLOSE)
HEIGHT: 5'4
HAIR COLOR: LIGHT ASH BROWN HAIR
EYE COLOR: EMERALD
ADDITIONAL NOTE ON PERSONALITY:
MAY SEEMS OUTGOING AND CREATIVE, THOUGH LONELY WHEN NO ONE ELSE IS AROUND.
*** DECIDING TO END THAT FEELING OF LONELINESS, WARRANT HAS BEEN ISSUED AND BOTH ADAM AND EVE WILL MOVE IN TOGETHER.
[[END NOTE]]
---
THE OURDOS GROUP:
[BCOLOR=#ffff99]
LEVI
[/BCOLOR]
AGE: TEENAGE RANGE, 158
APPEARANCE: YELLOW BODY WITH BLACK AND WHITE DECALS. SINGLE EYE.
TYPICAL CONSTRUCTION-WORKER HELMET, BUT INSTEAD OF HAVING A BULKIER BUILD, LEVI IS THIN, AND MORE STREAMLINED.
JOB: ARCHITECT
PERSONALITY: HELPFUL, UNDERSTANDING, AND CARING. OVERALL, A GOOD ANDERA.
---
[GLOW=PURPLE][/GLOW][GLOW=PURPLE][/glow]
[GLOW=PURPLE][BCOLOR=#ff0000]
RED
[/BCOLOR][/GLOW]
AGE: TEENAGE RANGE,
APPEARANCE: BRIGHT RED, WITH SEVERAL NEON AND GLOW-IN-THE-DARK COMPONENTS.
JOB: D.J.
PERSONALITY: RED IS LOUD, ANNOYING, AND LAZY.
---
[BCOLOR=#333399]
SEJOUR
[/BCOLOR]
AGE: TEENAGE RANGE,
APPEARANCE: PALE AND DARK COLORS, BLUE-BLACK.
JOB: TRAVEL AGENT.
PERSONALITY: SERIOUS, AND EASILY ANNOYED.
SEJOUR HAS AN AVERSION TO ANYTHING DIRTY. HE SPENDS A LARGE AMOUNT OF TIME CLEANING.
---
[BCOLOR=#ffcc99]
POP
[/BCOLOR]
AGE:
APPEARANCE: PEACHY-PINK BODY, LARGER LEGS AS COMMON WITH FEMALES NEEDED FOR ATHLETIC ACTIVITY. HAS TWO RAISED 'EARS' ON EITHER SIDE OF HER HEAD.
JOB: POP CHEERS AT EVENTS, AT NIGHT SHE IS A DANCER.
PERSONALITY: POP IS CHEERFUL AND TRIES TO MAKE EVERYONE AROUND HER HAPPY.
[/spoilerbb]
​
[/tab]

[tab=Updates]None so far~[/tab]​
[/tabs]
​
[fieldbox="Koshi, white, dashed, 10"]Koshi stared at the runic script, squinting his eyes to make out the Council-Scribe's fancy squares.

He was to move in with May in a larger apartment in the Pomona district of Ourdos in three days- the reason for the transfer (stated below the memo in tiny runes) left Koshi's mind as soon as he read it. He grit his teeth together, struggling to contain the surge of frustration sparking in his chest. They had just moved to the outer-city a few months ago, and now they were moving again?

Thinking about it as he searched for his keys, Koshi had noticed that during last month's meeting that Shia seemed to act differently towards him- fluttering around on her strange, pointed peds and twittering in his ear constantly. The elegantly-shaped psychiatrist-creature was not her usual quiet, patient self. She seemed to do the same to May.

Koshi unlocked the door and entered his simple, quaint little home.
It felt somewhat empty at times, but he preferred to own as little fancy furniture as possible, in order to avoid the buildup of dust that inevitably plagues crowded homes. His irritable eyes and nose certainly appreciated it.

He kicked of his shoes then leaned down to fix them as straight as possible, and dropped his bag of groceries in the kitchen.

Stores in Enden (where they currently live) largely supplied the Andera with knickknacks and energy packs. However, they are restocked with human food regularly (in small shelves and tiny corners) to support both May's and his life, and independence. The Andera have attempted to somewhat create an environment around the two humans that resembles human city-life, and other than that- the two are left to their own devices (under heavy surveillance, of course). It was simply for the better. Inevitably, the two will be returned to Earth. The Council promises this- and states that humans are unaware of their existence but all will be made clear in the end- as Shia puts it.

Koshi considered all of this as he cooked, taking time to prepare a larger meal than usual.

This was something he enjoyed doing, so he found himself humming a happy tune, even singing out loud at times as he worked. Being under surveillance was not something that bothered him- being taught from a young age that this was simply something that was part of everyone's lives. It was nothing unusual at all.

When the pans could be left alone to simmer, Koshi took out his phone to check if May had replied to his dinner invitation yet.

"H

ey, I'm cooking something fancy. Wanna come over? I also wanna talk about the whole moving thing

."

And then... Nothing under it. She hadn't replied yet.[/fieldbox]
Last edited: