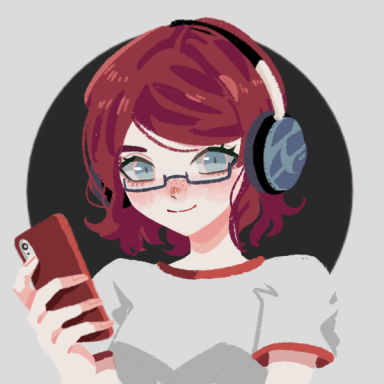 Aggressive Yodeling Expert
Original poster
LURKER MEMBER
FOLKLORE MEMBER
Invitation Status

Look for groups
Looking for partners
Posting Speed

Speed of Light
Multiple posts per day
1-3 posts per day
One post per day
Multiple posts per week
1-3 posts per week
One post per week
Writing Levels

Elementary
Intermediate
Adept
Advanced
Adaptable
Preferred Character Gender

Male
Female
Nonbinary
Transgender
Agender
Nonbinary
Welcome to The Next Generation!
With peace being the over all tone to the world, and rising conflict easily squashed it's easy to say that this new generation is one of hope. Those born into it are bound for great things, not by need, but through their own drive!
Watch them grow into the next great generation before our very eyes.
Watch them protect the hope the thrive in.
Watch them tear down anyone who stands in the way.
---
General Information
This is a very casual Naruto RP, over time it may become a little more in-depth. I'm hoping that over time we can build up action and drama... But to start off with it'll be very light hearted!
A minimal knowledge of the Naruto Universe is required. Just enough to know how things run in the universe so you don't step on any toes. Make sure to read the rules before you post any CS's or ask a question.
There's no real plot to start out other then the basics, let's build the future together!
---
Character Sheet
(If you need an example on how I want it to look, or what I want, you can look at my CS. The easier it is the read the more likely I am to accept it.)
[Necessities
-If they are not there I won't accept]
Picture
Name
Age
Likes
Dislikes
Hobbies
Clan
Important Family
(Siblings, Parents, Aunts, Uncles, Cousins, Gradparents)
Kekkei Genkei
(if none, NA
if an original, description needed[both psychical and appearance if Dojutsu]
must be cleared by me
Remember these are different then hidden techniques)
Rank
(Academy Student, Genin, Chūnin, Jōnin, Other)
Teams
(all teams up to this point)
Relationships
(Friendships, Rivalries, Enemies, Crushes, Etc.)
---
[Optionals
-You don't have to fill these out, but i'm more likely to accept if you do]
Notable Skills
Jutsu
(list of jutsu)
Power Balance
(Ninjutsu: [1-5]
Taijutsu: [1-5]
Genjutsu: [1-5]
Intelligence: [1-5]
Strength: [1-5]
Speed: [1-5]
Stamina : [1-5]
Hand Seals: [1-5]
Other:[explain] [1-5]
Total:)
Summons
(Only if they have had someone teach them and are a Chūnin or higher
MUST CLEAR WITH ME FIRST)
Other
(I didn't think of it? Go ahead and add it for shits and giggles)
​
You can play FIVE characters! (just keep up with them...if you can keep up with them you can ask for more IDGAF >3>) However, your first character MUST have canon parents or be a canon next gen. Your second can be and original without canon parents, as well as your third.

Your second - fifth character may also be a Genin instructor or a higher ranking ninja, canon or otherwise.

Just because you can doesn't mean you have too play a Jōnin, any unfilled leadership spots will be NPC'd.
Wait for two posts to follow yours before posting again. That way we don't leave anyone behind.
No sexy times in IC!!! Iwaku rules call that a no no!
No arguing OOC, please. Got a fight, settle it with a dice.

Speaking of dice, to make most fights fair they will, in fact, be settled with a dice, unless both participants have already plan an out come among themselves. If you reading the rules sneak "Believe It!" into your CS.
No god-moding, please. If I think your taking to to far power wise- i will ask you to tone it down. If you don't, be prepared to be kicked.
Follow basic Iwaku Rules!!!
Plot twists and idea's are welcome, on one condition, you clear them with me in ooc or pm first!
TEAMS (Accepted Charatcers)
Genin Teams​
Team # (Leader)
---
---
---
Team # (Leader)
---
---
---
Team # (Leader)
---
---
---
​
Chūnin Teams & Teamless Chūnin​
Team (Leader)
---
---
---
Team (Leader)
---
---
---

​
Jōnin-sensei & Jōnin​
---
​
Academy Student​
---
​
Other​
---​

---

CHARACTER AVALABILITY
(All Second Borns must be in Himawari's graduating academy class,
All First Borns may be in Mirai or Boruto's graduating academy class,
All Third Borns {if anyone asks for one} must be in academy or younger)​
Uzumaki Boruto
(
@GreenSea
)
Uzumaki Himawari
( @Justaddnutts )
Mitsuki
Uchiha Sarada
Metal Lee
Nara Shikadai
(
@SugaarCereal
)
Yamanaka Inojin
Akimichi Chōchō
Sarutobi Mirai
---
Shino+??? First Born
Shino+??? Second Born
Chōji+Karuki Second Born
Uchiha Neji
(
@timv999
)
Shikamaru+Temari Second Born
Tamcahi (Inuzuka) Taio
(
@Maria127
)
Kiba+Tamaki Second Born
Tamotu
( @Justaddnutts )
Tenten+Kankuro
(or other, if Tenten wanna sleep around i won't stop her)
Second Born
Ino+Sai Second Born
Sabaku no Kano
( @SugaaeCereal)
---
​
​
Last edited by a moderator: