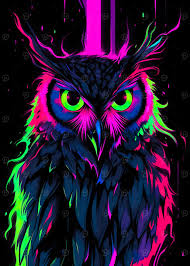 Owl Mom Summer
Original poster
ADMINISTRATOR
MYTHICAL MEMBER
MACHO CAFE - A CAFE IN DANGER

​
Fujimoto Hinata is an old woman, but she runs a very successful cafe. The theme? Macho Men! If you're a guy that doesn't mind being ogled by cafe guests, come on in and work for Fujimotosama!

A big secret revealed! Hiromi is engaged to Ryuuji?! Fujimotosama! What sort of secrets have you been keeping! But that's not the Macho Cafe's biggest problem... That awful Neko is doing their best to try and ruin the business. This time their thugs will be back - and they won't be afraid to hit an old lady!
EVENT INFO
This is an ON-GOING Charp & Forum roleplay that's just meant as silly character developing fun! You absolutely DO NOT need to read any backlogs or know what's happened in the past to join in. But if you
want to
you can check out our information thread
here in this link
to find bios, past charp logs, and a link to the forum rp thread.
This is a SOCIAL ROLEPLAY WITH IMPROVISATIONAL GAME MASTERING. That means the object of this roleplay is to interact with other characters, and from those interactions I will create a plot and story around you. The majority of this roleplay will just be developing your character and interacting within the setting!
My roleplays are
always
NEWBIE FRIENDLY
so even if you are terrible at roleplay or have never participated in a ChaRP before, this will be easy for you to get involved in. :D Ask questions, let me know when you need help. I often give tips and direction out of character in the main chat room when people need a little direction.
Last edited: