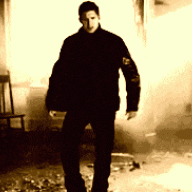 Edgepeasant
Original poster
Wing here! I have some
original
and
fandom
cravings.

- Please only contact me if you are a

red-star

member.

-I don't like putting a post requirement but I want at least one paragraph per post. If you can post more then one that's great.

- Please be able to play both male and female characters.

- All gender pairings are welcome.


Criminal Minds
Blue Bloods
Supernatural
Resident Evil
Jurassic Park/World
Marvel

~These are just some cravings. They are in no particular order.


I have a few plots/ideas in mind.
Here are a few themes. They can be combined.

Military
Cirrus
Fantasy
Science fiction

You are welcome to suggest others.