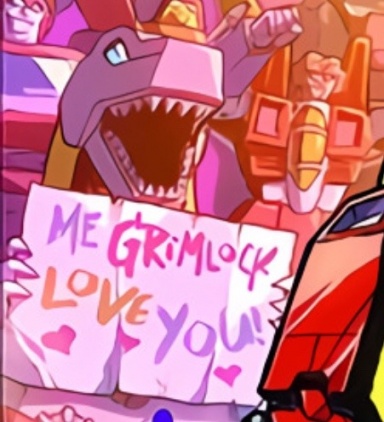 Fluff lord
Original poster
FOLKLORE MEMBER
Invitation Status

Look for groups
Preferred Character Gender

No Preferences
Superheroes are quite a common sight in this world, you sometimes see those with powers helping out everyone they can or fighting vile villains. They bring hope and justice to the world... sort of. There is in recent years distrust to these individuals as more and more damage occurs during their battles. Homes destroyed and lives lost. This caused a lot of the older generations to retire or try to change. However this has caused villains to be sighted more and more. Due to this various younger heroes have started to emerge to combat these threats ranging from the kids of the previous heroes to robotic beings who want to assist to even gods. During this a group will form, The Young Light, who aim to bring hope back to superheroes. No matter the cost
Info
This rp is about a group of young superpowered people encountering eachother and eventually forming a team as they bond and form various relationships. During their various adventures and downtimes they'll learn how to control their abilities better and help eachother deal with their pasts alongside their various issues.
However they'll have to deal with multiple threats ranging from street level to possible threats to the whole world including some linked to them in countless ways.
Hopefully they live through these events and continue to grow as heroes.​
The Group- The Young Light
Chary aka Synth Heart = Tech expert (cyberelite2k)
Marcel Keaty aka Whispering Synapse = Strategist (adabotcon)
Amber Rose aka Shadow Huntress = ? (IceQueen)
Hiroto Aka Reverb = Close combat/sarcasm master (IceQueen)
Nicholas Nash aka The Reader = Magician (TheSly)
Emmy Xie Xiao Xuan aka Coils = Blaster (Ariel)
Yara Ammit aka Consuming Shadow = Tank/Caretaker (cyberelite2k)
Cassandra Sterling aka Catastrophe = Heavy Damage (CassieGirl)
Kaleb Ishpan aka TBD = Support (EldridSmith)
Lilith Samara Titon-Mortis aka Anubis = Scout/Sniper (crepe)
Villains/others
Morgan Eleniak aka Scavenger (Fyrra)
Form
Name:
Hero Alias:
Nickname:
Gender:
Pronouns:
Age:
Race:

Appearance:

Personality:

Morality:
Occupation/Current Status:
Goal:
Role:

Gear:
Abilities:

Sexuality:
Crush/Relationship:
Family:
Friends:

Notes:
My form
Name: Chary or Charybdis
Hero Alias: Usually goes by her name or Synth Heart
Nickname: Hug Machine, Friendly Bot and more robotic names
Gender: Uses a female form for her robotic body
Pronouns: She/Her or They/Them
Age: 17
Race: Ai in a android body
Appearance:

Personality:
Chary is a Sweet and Kind hearted person who will often try to keep people happy through a positive attitude and trying to make fun for people. She does this through physical and verbal affection quite often.
She's quite friendly and warm to new people. Often she'll end up befriending new people she meets through persistent kindness and helping them out.
She's quite brave despite her occasional nerves and will protect the innocent civilians and her friends with her life. Also if you need a shoulder to cry on she'll be it and will try to comfort people through hugs and her limited knowledge on comforting words.
However she shows hints of instability in her ai leading to brief violent swings where she hits her own head and once had to be stopped from tearing parts of her off. It's theorised by Eve that this is due to her seeing her mother's attack while her ai was developing. While Eve's colder state helped her it heavily affected the much softer Chary.
Morality: Good
Occupation/Current Status: Is a part time programmer and babysitter. A vigilante despite her trying to hide her inhuman nature to feel "more normal"
Goal: To get friends and to feel more human. Also to find the woman who put her creator/mum in a coma.
Role: She is the resident tech expert of the Young Lights often helping them with any technology issues both on and off missions. Despite this she's a backup fighter due to her frankly terrifying capabilities.
Gear: A laptop she uses for various things such as creating programs, researching info and analysing the best way to snuggle a friend. A teddy she uses as a talking partner... which can respond oddly enough.
Abilities:
As a immensely advanced ai she is able to inhabit and possess technology and devices in order to control them and analyse them. She can also use this to switch to back up bodies in case of needing repairs though this is quite painful.
Her android body has extraordinary strength, durability and speed allowing her to fight on par with various superhumans.
The body has a layer of liquid metal creating a physical aspect to her skin which she can move around letting her create blades and stretch alongside twist around.
Knows how to hack into various systems and incorporate tech into herself to help others.
However her major weakness alongside electrical attacks and her trusting nature is that she dislikes fighting meaning her combat abilities aren't used as often.
Sexuality: Lesbian
Crush/Relationship: Open
Family: Her mother Scylla, a brilliant scientist who is currently in a coma after an attack from a villain who was never caught. A twin ai known as Eve who while more violent is loving to the two and currently oversees Scylla.
Friends: She has a few but wants quite a few.
Notes:
- Commonly found either tinkering with some programs or working on her social skills
- Her mother is why she wears glasses as it's akin to a tribute to her... plus she said it looked cute on the robot
- Known for somehow knowing her friends liked topics and preferences, its believed she accesses their computers and phones to try to find things for gifts
- If hugged will immediately hug back and snuggle often being a quite soft person despite her robotic nature
- if flirted with will hide while thanking the person,if it's someone she's crushing on she'll turn fully red and literally steam then she'll clumsily flirt back
- Give her a cheese item and she'll eat it happily using the mass to fuel her, she can taste it so it's a preference.
- Rarely sleeps or really doesn't have to in order to recharge, instead she just sits there working on stuff.
- Banned from horror films as she gets jumpy and her strength causes a lot of accidents
- Is saving her first kiss for a girl that might make her happy, Eve states she's just sappy and dim, her. cold nature makes her view love like this.
Last edited: