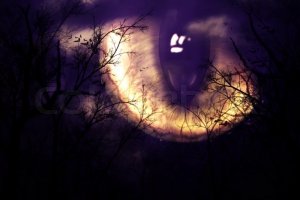 The Beast lingers just beneath the surface~
Invitation Status

Looking for partners
Posting Speed

One post per day
1-3 posts per week
One post per week
Writing Levels

Intermediate
Adept
Advanced
Preferred Character Gender

Male
Female
Primarily Prefer Male
Genres

Dark Subject Matter, Post Apocalyptic, Apocalyptic, Romance, Fantasy (usually Urban fantasy, but I've done high fantasy before too), Horror

As Jake heard the method for coming back to life he was a bit appalled.

"T-Take another's body...?" he blinked in suprise. "I-It dosn't seem right....I-I want to live again but..."

Would I be able to live with that...? He thought.

"And the memories...what if...I never regain my own...it will all have been for naught. And the family and lover of the person I'm to posess...what about them? How can I just, take the body?"

He moved a hand to cover his mouth. His thoughts were just spilling out of his mouth in streams of nonsensical blabber. Jake shook his head. This was all just not right but it was so appealing...to hold Kelsey again. To kiss her soft, warm lips.

"I'll do it I guess...but don't tell Kelsey...Once in the body I need to make myself believe I'm me before I convince her that the body and soul are me...."

With a sigh he followed Shayne to Kelsey's. Upon her opening the door she seemed annoyed and as was he a bit but her presance just had a way of soothing his soul in a way no one could discribe. They walked in and She sat at the couch. He sat next to her and sighed, smiling a bit, warmly. Then as she asked the question about thier date he leaned in, putting his lips against her next as much as was possible for a ghost.

"She was absolutly beautiful...like always...and yes, I had the time of my life. Nothing is ever boring with Kelsey around. She makes me...made me so happy...have her ask another question..."

He closed his eyes, taking in her sweet scent...oh how he missed his darling....darling Angel.