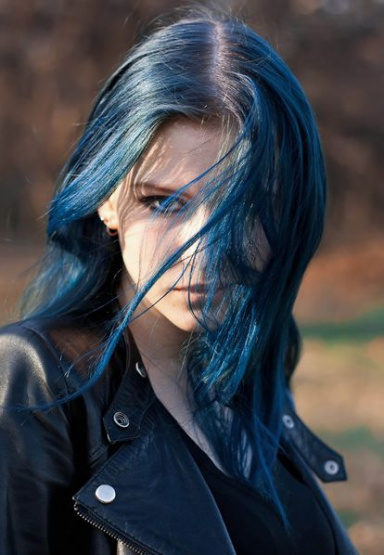 Ignorance of grammar is not an excuse.
Original poster
Roleplay Invitations

Group Roleplays, One on One Roleplays, Chat Roleplays, Private Convo Roleplays
Posting Speed

Several Posts a Day, A Few Posts A Day
My Usual Online Time

Evenings, Pacific Time
Writing Levels

Intermediate, Adept, Advanced, Prestige, Adaptable
Genders You Prefer Playing

Male, Female, Androgynous, Primarily Prefer Female
Playing Style- Passive or Aggressive

Fine with both, but mainly aggressive.
Favorite Genres

Urban Fantasy, Sci-Fi, Modern, Horror, Magical... pretty flexible.
Genre You DON'T Like

Can't really say there's a bad genre, but there's poorly written genres...
James looked over at him and nodded. Maybe if there was more to see, it would make things much clearer, though he doubted it would. He was starting to suspect the answer came from the realizer. "

That would make sense, I don't see anything here that is going to help me or that wouldn't lead to another headache, so I would rather just move ahead, maybe it will make more sense the deeper we go."
At DuPree's home...
When they entered the living room, not much could prepare them for the sight...

It looked like something from a science fiction movie. Three people, in some sort of stasis or torpor, were along one wall, with a large device in the middle of the room apparently the gizmo that was keeping them so. Each of the three are marked with tags on the screens built into their stasis devices.
DuPree 616, DuPree 2144, Dupree 51693.
"It appears not only was DuPree able to see alternate versions of himself, but bring them hither. But why keep them on hold? Some sort of twisted immortality? I daresay that device looks part power source part portal... and look here..."
He pointed out what looked much like a holster in the side of the device.
"It is only a guess, but I say whatever goes in that slot is what brings the people here from other realities. If only we knew someone with ARMOR, they actually do number the universes we have contacted, including our own. It's not even clear at this point if our dead DuPree was of this reality at all, and the handiwork in the other room may be the product of one of these DuPrees. So... shall we just let sleeping DuPrees lie or defrost one of them to question, my dear comrade?"

LuckycoolHawk9
You guys go ahead, I'll catch up. I can smell Slade's aftershave a mile away"

He smiled at his jest. He pulled out one of his battle hatchets and moved to the cop car. He inspected it first, to try and get an idea if the younger officer was alive and where he was exactly in there. His incredible sense of hearing would help him tell if there was breathing inside that vehicle. Once he had that, provided the young man was alive still in there, he would use his strength and extremely sharp hatchets to pry and cut the fellow out of his trap.
With the aid of his tools and amazing strength, it took just over a minute to get the wounded and unconcious, but breathing and not bleeding except from small abrasions, officer out of the police car. Long enough for the others to have disappeared into the bayou, but not beyond Warpath's tracking ability.
She explained that Grundy and a ghetto Iron Man, T. O. Morrow, were chasing Van Haaften who apparently had Deadpool levels of regeneration. Warpath told them to go ahead, saying he'll follow Slade aftershave to catch up.

"It's alright chief, go get a low-fat latte, take your time."

"Come on guys, let's get this over with. From how it sounds, all 3 of these people earned a bullet. No mercy."
"I thank you for your information and warning. However, we are fully equipped and skilled. We can handle him, but if needed we have backup."

After Bane says that, he walks away from the officer and follows the path of destruction. Grundy feat of strength does not clear his strength level. Bane and the squad may able to beat him. If not, Bane still have the object from the avatar of the green.
The moment Bane stepped into the Bayou proper, the strange green growth that had attached itself to him dropped off and as it hit the mucky ground, it glowed an eerie green for a moment before disappearing. Swamp Thing was aware...
It wasn't really hard to track them, Morrow looked like he was in some sort of exoskeleton - a strange marriage between the exoskeleton from the original
Alien
and the armor that Lex Luthor had been seen in more than once - so apparently Morrow was the
ghetto Iron Man
the cop was referring to. Grundy was plodding toward the woman, who took occasional pot-shots at him with what looked like the same sort of pistol that they had found in DuPree's office. She wasn't a very good shot, but what she did hit was shredded. The woman was very pale, with strange almost die-cut patterns criss-crossing her whole body.
None of them had heard Deathstroke, Bane and Red Hood closing in on them over Grundy's bellowing, sometimes in very Creole sounding English, sometimes in French, and the noise that Morrow's suit seemed to be making. There was no way they'd get
really
close without being seen or heard, thick mud tends to not favor stealth, but they did have the drop on them at least for now.

Dipper
B
Breach

Cush Almighty
Gands